Remember in your yearbook superlative section, where it listed the most likely to be President, cutest couple, class clown, etc.?
Do you ever feel like you could have been titled the most unlikely to be used by God?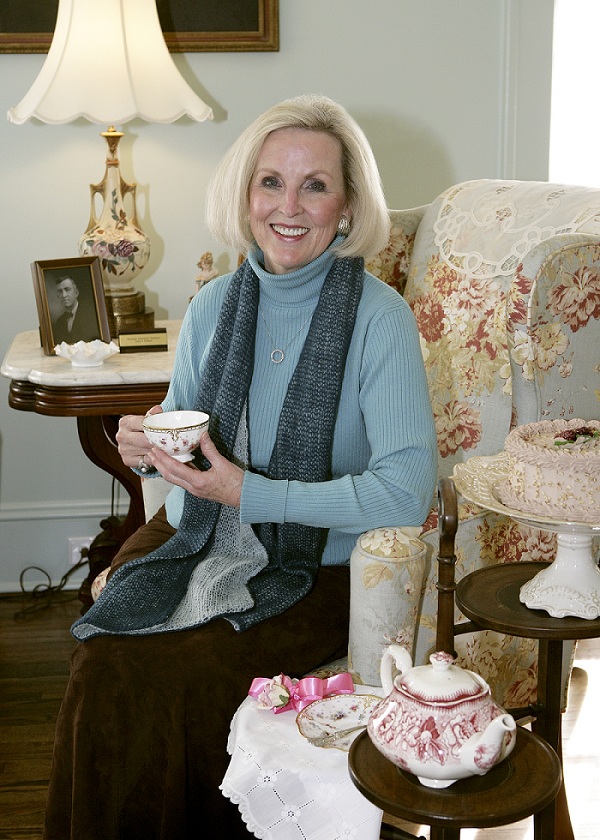 This week Ann Barrows, wife of longtime friend and ministry partner of Billy Graham, Cliff Barrows, spoke to a group of Senior Adults during the 3-day Senior Celebration.  In a workshop entitled "When Life Loses Its Color," Ann examined how God uses the humbling experience of getting older to prepare us for Kingdom living.
She assured the group, "As long as there is life and breath in you, there is something God has for you!"    
Ann shared the truths that God has taught her through the "colorless days" and calamities of her life. 
Prior to marrying Cliff, Ann was married to her first husband, James Prince, who died of cancer after 34 years of marriage. 
"Life lost its color when he died," Ann says.
Be merciful to me, O God, be merciful to me!  For my soul trusts in You;  and in the shadow of Your wings I will make my refuge, until these calamities have passed by.  Psalm 57:1
She recounted the day James told her, 4-weeks before he died, that he prayed God would bring someone very special into her life.  Hearing this broke her heart.  She couldn't imagine losing her husband, much less marrying someone else. 
Today, Ann gives thanks for this gift her dying husband gave her that day.
Just months prior to losing her husband, Ann was introduced to Billie Barrows, Cliff Barrows' then wife, by a mutual friend.  Ann was able to minister to Billie in a special way through her bout with cancer.  On their first phone conversation, Ann asked Billie is she could pray for her right there on the spot.  Thus a beautiful friendship began.  "God knit our hearts together," Ann said.  "We had cancer in common.  We became great friends." 
Their friendship, initially only over the phone, grew.  They first met face to face at Ann's husband's funeral.  Billie lost her fight to cancer 1 year and 4 months later. 
After Billie's death, Cliff told Ann, "Someday we need to sit down and have a long talk." 
Ann smiles as she remembers receiving a call at 2 a.m. one morning, some time later.  Cliff was on the other end of the line, calling while ministering at a Crusade in Puerto Rico. He asked Ann for permission to see her.
The day Cliff visited Ann's home, they stood in the hallway for 45 minutes just looking at one another.  "There were tears. Lots of tears," Ann remembers.
Cliff told Ann that he felt the Lord did not want him to be alone any longer.  He felt the Lord wanted them to be together. 
The next day, Cliff asked Ann to marry him.  God had confirmed in both their hearts that this was of His doing. 
"You might wonder how I could marry someone I barely knew.  I learned more about Cliff through my friend Billie than most people know about the mate they chose to marry in an ordinary circumstance." 
"Billie had told me of Cliff's servant's heart, his unconditional love and commitment to her."  Ann knew he was a good and godly man.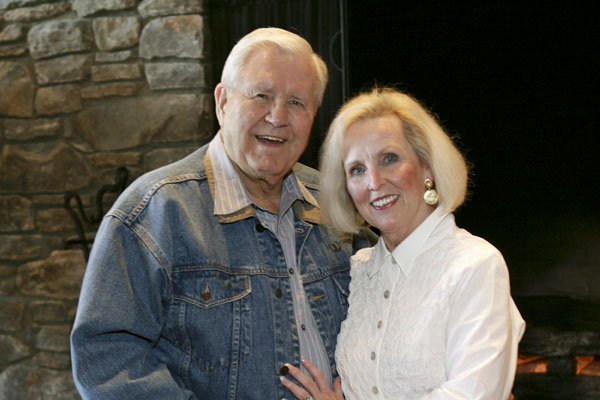 Ann and Cliff have been married 19 years in June, blessed with a large family with 53 members.  "We have been through just about everything in our family.  There are no exemptions just because my husband is Cliff Barrows." 
God had a plan much greater than either Cliff or Ann Barrows could have imagined.
Ann reminds us of the calamities that Naomi from the Book of Ruth went through.  Famine forced Naomi and her family to leave their home in Bethlehem, the "City of Bread," only to enter Moab, the "City of Incest," where her husband and both their sons died.
It became a "colorless day" for Naomi.
"When you become a widow, it is easy to feel like life is over," Ann shared.
When Naomi returned to Bethlehem with Ruth, one of her Moabite daughter-in-laws, would either of these women have felt like there was much left for them? 
God's plan for both Naomi and Ruth was much greater than either could have imagined.
Ruth married Boaz, the son of Rahab the harlot. 
Don't you imagine these two would have been voted least likely to be part of a Royal lineage?   
Yet in the New Testament account of Christ's birth, Matthew tell us that our Savior Jesus Christ comes from the line of Boaz and Ruth.
God had a plan much greater than either Boaz or Ruth could have imagined.  He was not done with them yet!
And had it not been for Naomi, Ruth and Boaz would not have met. 
God's plan for Naomi was much greater than she could have imagined.  He was not done with her yet!
God in His sovereignty is at a work in your life in a mighty way right now.  He has a work for each of us to do. 
"Does God have remarriage for every woman?  No," she explained, while Naomi was to remain single, Ruth was to remarry.  Naomi was no less blessed of God because she did not remarry. 
Each of us is precious is His sight. 
Ann directed us to Habakkuk 1:5 for another example of God's awesome works and sovereignty.
"Look at the nations and watch—and be utterly amazed.  For I am going to do something in your days that you would not believe, even if you were told.
If we watch, God will amaze us time and time again. 
Ann noted, that during trials we often ask the Lord why or for how long, our suffering will continue. 
She encouraged us to keep our focus fixed on God at all times, reminding us that when we focus on our circumstances, we tend to fall apart.
Staying focused of God can be hard to do when the circumstances are controlling our feelings, Ann acknowledged, but our feelings don't always tell us the truth. 
Her advice?  Run to the strong tower in your day of calamity, and God will give you the "peace that surpasses all understanding" and grace that endures.
Habbakkuk's response to the calamity of his time was to rejoice in the God of his salvation and to give thanks in all things.  
Have you learned how to embrace your calamities?
Ann encourages us to grow and be strong and share with other people the reason for our hope and how God has brought us through many things.
God's plans for us are much greater than we could ever imagine, and He often uses the "least likelys" to carry out His plans. 
If life has lost its color for you, take heart—God is not finished with you yet!______________________________ 
Would you like to attend a Senior Celebration with Cliff Barrows?  Click here for information and to register.