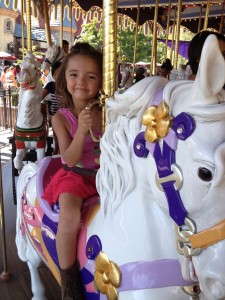 What do you do when your precious five-year-old daughter suddenly dies from a severe asthma attack? 
Pastor Levi Lusko and his wife, Jennie, after leaving the hospital where there beloved daughter Lenya Avery had just been declared dead, walked back through the hospital doors and invited the attending physicians, nurses and EMTs to their church's Christmas service–only 4 days away.  Through tears, Levi told them, "If you come to the service, I will preach it." 
And he did.  He preached it. 
Levi says, "It's what Lenya would have wanted."   
In the midst of pain, confusion, frustration and unfathomable sorrow, Levi, told the congregation during that Christmas Eve service, "Lenya is alive this moment, more alive than she has ever been.  She is on a distant shore with Christ!"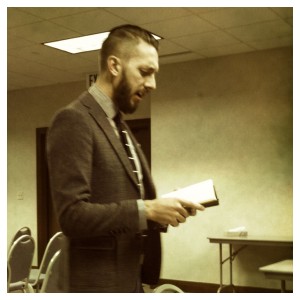 Levi and Jennie visited The Cove last week and shared their hearts with our staff during morning devotions.  Lenya Avery had gone to Heaven only two short months earlier.  
What did we hear that day? 
We heard that the Luskos love God, they trust God, and they trust God's plan. 

We also heard:
There will be tears.  It is ok to be real with your feelings, your emotions.  It is important to mourn because it shows the world how much you loved the one who is no longer here, and the world watches how "we" get through the tough times. 
See the invisible. You must intentionally choose to see with eyes of faith.  Intend to see what is 'not seen'. 
Don't wait until the storm to make the wise preparations.  We need to train for the trials we are not yet in.  When you start 'killin' it' for God (doing His will) you will have trials.  Now is the time for preparation.  You don't train for a marathon once it begins! 
Set your mind on things above.  God trusts us with trials.  He will use them for His treasure.  He has plans for every single piece. 
Levi shared the good that has come from Lenya's death, "People have made professions of faith because of her death.  Fathers are training and teaching their children differently because they realize that time is short." 
Are you prepared for the next storm in your life? 
There are two things you can count on:
1. Storms will come.
2. God will be there. 
Please join us as we lift the Luskos in prayer during this sorrowful time. 
Click here to view Lenya's Celebration of Life page.
Update (December 20, 2014): Click here to read Levi's heart on the one-year anniversary of Lenya's homegoing.
Click here if you would like to learn more about Pastor Levi Lusko's multi-site church, Fresh Life, in Montana.