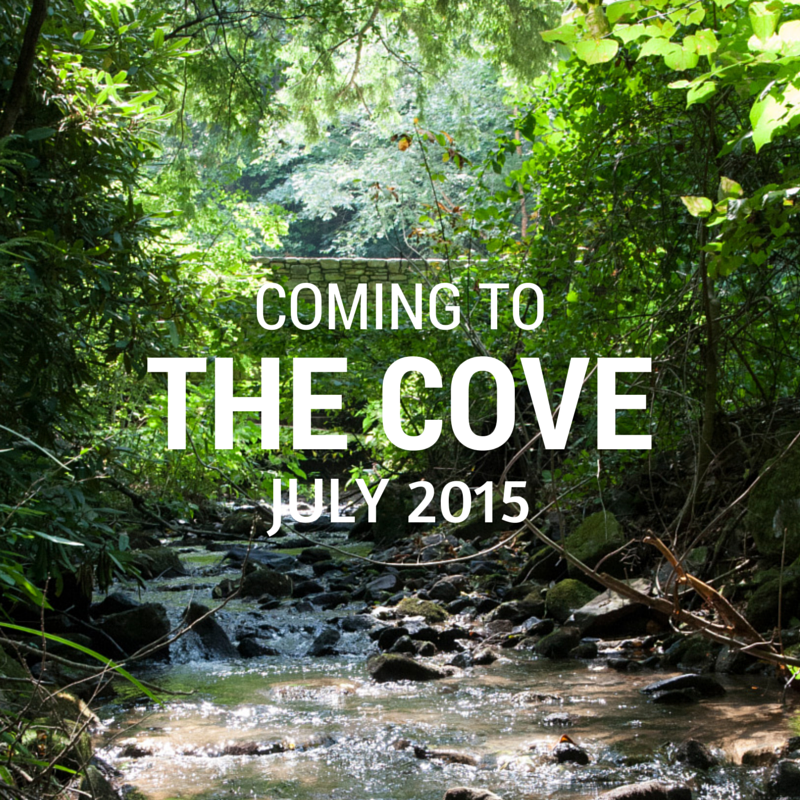 "When you pass through the waters, I will be with you; and through the rivers, they shall not overwhelm you; when you walk through fire you shall not be burned,  and the flame shall not consume you." Isaiah 43:2

During the month of July, the sun shines down through the miles of trees that cover the grounds at The Billy Graham Training Center at The Cove.  Come grow closer to the Lord and bask in His goodness and beauty while attending one of our events in July.
Check out our schedule for the month of July below.
Click on the link below for July dates or call 1-800-950-2092.
July Personal Spiritual Retreats

INTENSIVE BIBLE TRAINING
The Book of Zechariah and the Coming of The Lord
with Walter C. Kaiser, Jr.,  July  6-10, 2015
STUDENT SEMINAR —
The Cause: Strengthen Your Faith for College!
with Sean McDowell, July  10-12, 2015
(Free lodging seminar—pay program fee only—meals included! Student pastors/pastors attend for free with 4 student registrations.)
An Evening at The Cove
Join us for dinner, concert and meet & greet.
with Michael Card,  July 12, 2015
INTENSIVE BIBLE TRAINING
Hesed: A Portrait of God
with Michael Card,  July  13-17, 2015
SeniorCelebration— From Faith-lite to Faith-full: How God Can Transform Ordinary You
Lon Allison with Steve Amerson,  July 20-22, 2015
Encountering Jesus
with John Munro,  July  24-26, 2015
WOMEN'S  SEMINAR—Choose Love: How Three Simple Choices Can Alter the Course of Your Life
with Stormie Omartian,  July 31-August 1, 2015

Click here to visit our resources page.