Our weekly Bible verse come from John 1:9-14 (NIV)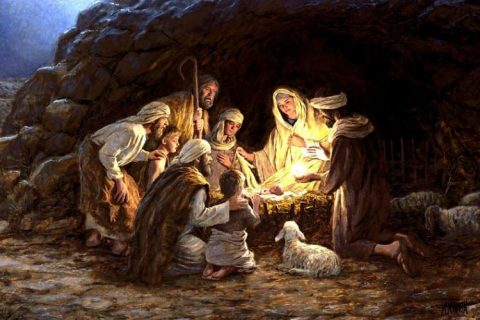 "The true light that gives light to everyone was coming into the world.  He was in the world, and though the world was made through him, the world did not recognize him.  He came to that which was his own, but his own did not receive him.  Yet to all who did receive him, to those who believed in his name, he gave the right to become children of God— children born not of natural descent, nor of human decision or a husband's will, but born of God.
 The Word became flesh and made his dwelling among us. We have seen his glory, the glory of the one and only Son, who came from the Father, full of grace and truth." (John 1:9-14) 
We pray that you take time this week to remember what Christmas is truly all about. It is the birth of our dear Savior, Jesus Christ.
————————————————————————————
Click here for a schedule of seminar, concerts, and retreats at The Cove in beautiful Asheville, NC.
Are you a Christian church or non-profit ministry looking for a place to hold your conference, retreat or ministry event?  Click here for more information on holding your event at The Cove.
Visit the Chatlos Memorial Chapel, Visitors Center, and Ruth's Prayer Garden. Click here for directions and operating hours. Tours are free.
Follow us on social media.