March Live Streams
Join us for two special live stream events featuring Will Graham and Thom Rainer.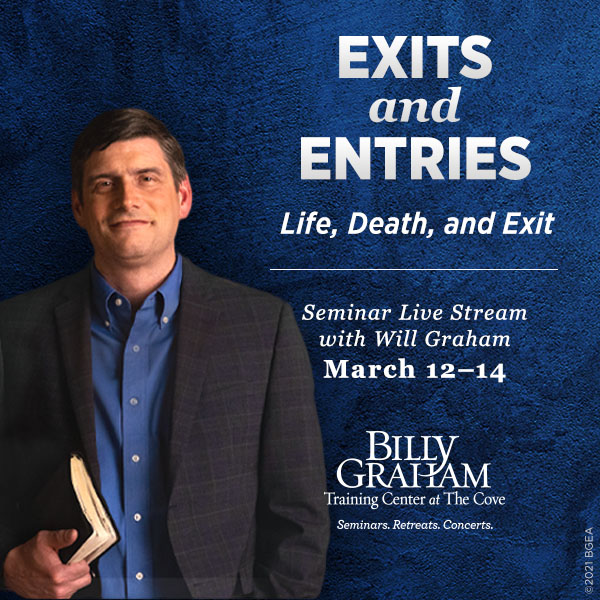 March 12-14, Will Graham will lead a seminar title, "Entries and Exits: Life, Death, and Exit."
Saul's life can be summed up in one word: fear. He started well, but he didn't finish that way, and it was fear that ultimately destroyed him.
Join Will Graham via live stream from the Billy Graham Training Center at The Cove as he examines portions of 1 Samuel 28 and draws lessons from Saul's failures. Together, we'll examine how we can live the rest of our lives in a way that pleases God.
WILL GRAHAM is the third generation of Grahams to proclaim the Gospel under the banner of the Billy Graham Evangelistic Association, where he is an associate evangelist and vice president. He has preached the Good News to over 1 million people. Will also serves as executive director of the Billy GrahamTraining Center at The Cove and is an author.
To register for the live stream, click here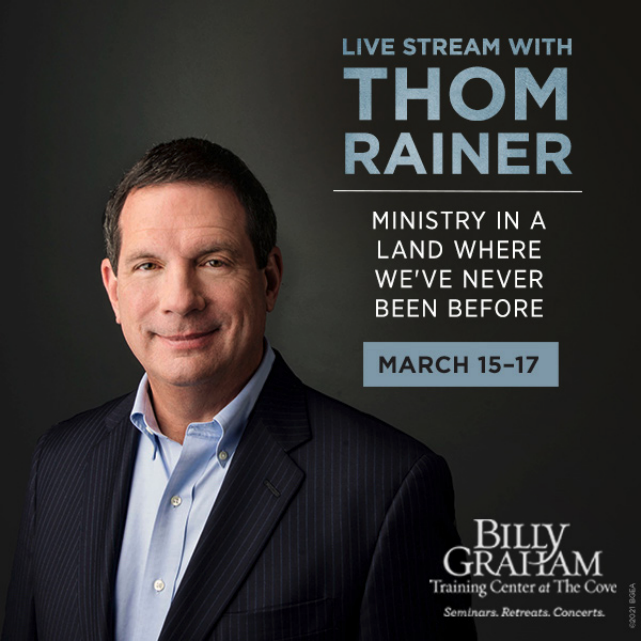 Thom Rainer will lead a Pastor Renewal Retreat titled, "Ministry in a Land Where We've Never Been Before," March 15-17.
COVID-19 has dramatically changed many things—and the way we do church is no exception. Pastors, come be refreshed by joining Church Answers  founder and CEO Thom Rainer for an online Pastor Renewal Retreat at the Billy Graham Training Center at The Cove.
These virtual sessions will offer hope, wisdom, insight, and clarity for your congregation's future—all while reminding you that God still has great plans for you and those you lead.
THOM S. RAINER is the executive director of Revitalize Network and an author. He formerly served as a pastor and as president and CEO of LifeWay Christian Resources. He also was founding dean of the Billy Graham School of Missions and Evangelism at The Southern Baptist Theological Seminary.
To register for the live stream, click here.
The cost for each event is $30 and includes all four seminar sessions. The live stream will be available for on-demand viewing a full 30 days after you initially access it. You can also purchase DVD, CD, and flash drive recordings of the seminar from our bookstore by calling 828-771-4800, option 3.