Welcome to our Tuesday devotions. Every Tuesday, we will offer a study in the book of Nehemiah. We hope you enjoy these devotions and will also follow us on social media at @thecovenc. We post encouraging Bible verses, upcoming events at The Cove, and much more.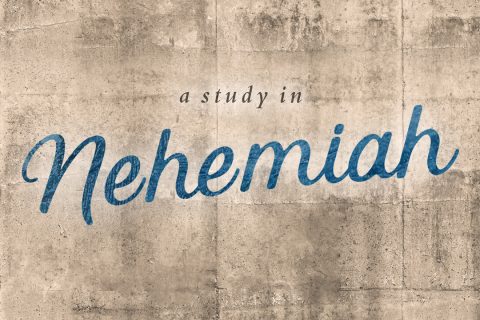 Walk by Faith
By: Patty Nicholas-Boyte
Nehemiah 9:7-9 (NASB)
"You are the Lord God, who chose Abram and brought him out from Ur of the Chaldees, and gave him the name Abraham. "You found his heart faithful before You, and made a covenant with him to give him the land of the Canaanite, of the Hittite and the Amorite, of the Perizzite, the Jebusite and the Girgashite—
To give it to his descendants. and You have fulfilled Your promise, for You are righteous."
As the Israelite people gathered during the Day of Atonement celebration, they read through God's word and worshiped the Lord with all of creation. As we would do today, the people recounted the fulfilled promises of Almighty God. Today the focus is on Abram.
Abram who answered the call and left the land of Ur and followed the command of God to move to an unknown but a place of promise where God made a covenant with him. God also changed Abram's name to Abraham, which means "father of many". As history teaches us, Abraham was not just the father of the Jewish people, but the Christian faith, and the father to the Islam faith as well.
We can praise God for the promises we have seen fulfilled in scripture, but this also gives us hope because we know that if God was faithful then, He will be faithful now. Abraham was known for his great faith and a friend of God because he walked closely and obeyed what God told him to do, even to the point of being willing to offer his own son as a sacrifice with the belief that God could raise the boy from the dead.
God, of course stopped Abraham from preforming the sacrifice, but the faith that it took Abraham to be willing to wield the knife on the very promise of God is amazing.
We are fortunate. Not only do we have the written promises of God spelled out in the Bible, we also have our own life experiences and the testimony of generation, upon generation, of people who have gone before us about the goodness of God. Therefore, we can, and should be able to walk by faith, not by sight.
What can we learn from Nehemiah?
God is ALWAYS faithful.
God is ALWAYS righteous.
God WILL keep His promises
If I live by gratitude for what He has done, I can remember His promises and hold on to them when I need the extra boost to my faith.
2 Corinthians 5:6-7
 "So we are always of good courage. We know that while we are at home in the body we are away from the Lord, for we walk by faith, not by sight."
What questions can we ask ourselves that can affect change?
How can I be better at remembering what God has done for me in the past to remind me that He will be faithful today?
How can I listen better and be more obedient to what God is telling me to do today?
How can I be more thankful for what God has done for me?
How is my faith walk? What promises do I need to call upon to strengthen my walk?
______________________________________________________________________________________________
Click here for a schedule of seminar, concerts, and retreats at The Cove in beautiful Asheville, NC.
Are you a Christian church or non-profit ministry looking for a place to hold your conference, retreat or ministry event?  Click here for more information on holding your event at The Cove.
Visit the Chatlos Memorial Chapel, Visitors Center, and Ruth's Prayer Garden. Click here for directions and operating hours. Tours are free.
Follow us on social media.