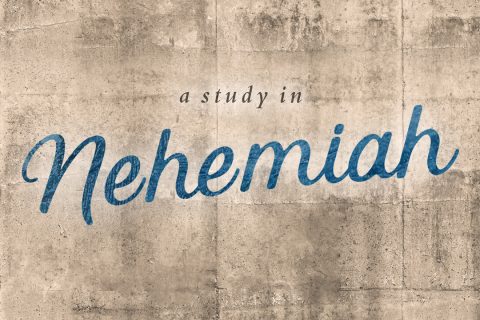 And There Was Great Rejoicing
By: Patty Nicholas-Boyte
Nehemiah 8:13-18 (NASB)
"Then on the second day the heads of fathers' households of all the people, the priests and the Levites were gathered to Ezra the scribe that they might gain insight into the words of the law.  They found written in the law how the Lord had commanded through Moses that the sons of Israel should live in booths during the feast of the seventh month. So they proclaimed and circulated a proclamation in all their cities and in Jerusalem, saying, "Go out to the hills, and bring olive branches and wild olive branches, myrtle branches, palm branches and branches of other leafy trees, to make booths, as it is written."  So the people went out and brought them and made booths for themselves, each on his roof, and in their courts and in the courts of the house of God, and in the square at the Water Gate and in the square at the Gate of Ephraim.  The entire assembly of those who had returned from the captivity made booths and lived in them. The sons of Israel had indeed not done so from the days of Joshua the son of Nun to that day. And there was great rejoicing.  He read from the book of the law of God daily, from the first day to the last day. And they celebrated the feast seven days, and on the eighth day there was a solemn assembly according to the ordinance."
What a beautiful time of realization of God's Word. His desire is to dwell with His people and the Feast of Tabernacles is a reminder of the time in the wilderness when the Israelite people dwelled in tents and God was present as their guide. When they saw in God's Word the season they were in, they obeyed without question. As a result, they experienced the full joy of the Feast. They obeyed God not out of obligation, but with rejoicing and pure desire to do His will. Just imagine what our life would be like if we never questioned God's desire for our lives and obeyed immediately.
What can we learn from Nehemiah?
Always seek God's word to learn more.
Rejoice at the opportunity to worship God in how He wishes to be worshiped
Simple obedience to God's word is what He seeks
God seeks obedience out of love our for Him
Don't worship out of ritual or tradition but from a joyful heart
The people were eager to obey God without question. If God said to today's Christian to live in a tent for seven days in order to worship Him, I wonder if people today would be as eager as the generation of recently freed Israelites. As our churches struggle to re-open and with what restrictions they are comfortable enacting, I pray we have the same spirit as our brothers and sisters of old to obey God in how He says to worship Him.
What questions can we ask ourselves that can affect change?
In what way am I not seeking God's word for answers?
Who is my "Ezra" that I can go to for better understanding?
What is God telling me to do that I am hesitant in obedience?
What part of worship have I turning into a ritual?
Is my worship full of joy, gladness and overflowing with love for God?
___________________________________________________________________________________
Click here for a schedule of seminar, concerts, and retreats at The Cove in beautiful Asheville, NC.
Are you a Christian church or non-profit ministry looking for a place to hold your conference, retreat or ministry event?  Click here for more information on holding your event at The Cove.
Visit the Chatlos Memorial Chapel, Visitors Center, and Ruth's Prayer Garden. Click here for directions and operating hours. Tours are free.
Follow us on social media.