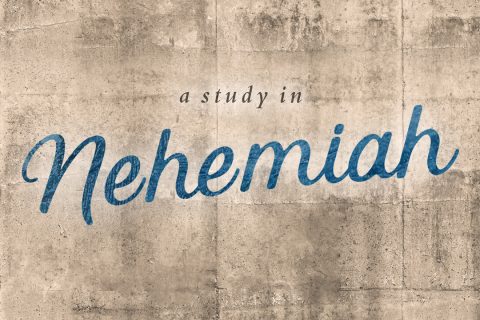 This Day is Holy
By: Patty Nicholas-Boyte
Nehemiah 8:9-12 (NASB)
 "Then Nehemiah, who was the governor, and Ezra the priest and scribe, and the Levites who taught the people said to all the people, 'This day is holy to the Lord your God; do not mourn or weep.' For all the people were weeping when they heard the words of the law.  Then he said to them, 'Go, eat of the fat, drink of the sweet, and send portions to him who has nothing prepared; for this day is holy to our Lord. Do not be grieved, for the joy of the Lord is your strength.'  So the Levites calmed all the people, saying, 'Be still, for the day is holy; do not be grieved.'  All the people went away to eat, to drink, to send portions and to celebrate a great festival, because they understood the words which had been made known to them."
For the first time in two generations, the word of the Lord was read out-loud. As a result, there was conviction, sorrow, and an understanding of what the Israelite people had missed for over seventy years. God used his words to bring the people to a realization of their sinful nature and for the time they missed experiencing Him in their midst. Nehemiah and Ezra the priest recognized what the grief that was unleashed caused among the people. They urged God's people not to mourn but be joyful because they were entering into a season of feast and festival that would usher in the Day of Atonement.
Today, we are unbelievably fortunate to have access to God's word the way we do. Several free bible apps as well as multiple translations are available with a few computer keystrokes. A large number of people in America have at least one, if not more than one copy of God's word in their home, yet we are the most biblically illiterate generation in a very long time. At the same time, we are in an unprecedented time of pandemic, civil unrest, and crazy weather patterns. By cracking open our bibles and reading God's word, we can discern the season in which we are living.
Do not be grieved by what you may find. Be joyful. In verse 10 it says, "the joy of the Lord is our strength."
What can we learn from Nehemiah?
God's word will move people
God's word convicts
God's word tells us the times we are in
In the midst of weeping and grief, there is a time for joy
Celebrate the Day of Atonement to come at the return of Jesus
God wants to communicate with His people, and seeks to communicate the times and seasons we are in. When we read and understand God's word, there is reason to celebrate.
What questions can we ask ourselves that can affect change?
Am I weeping when God is saying it's time to be seek His joy?
How can I move from a time of grief into a time of action?
What do I do with what God has given me? How can I share with others?
In what way do I take God's word for granted, and how can I appreciate easy access to God's word?
__________________________________________________________________________________________________
Click here for a schedule of seminar, concerts, and retreats at The Cove in beautiful Asheville, NC.
Are you a Christian church or non-profit ministry looking for a place to hold your conference, retreat or ministry event?  Click here for more information on holding your event at The Cove.
Visit the Chatlos Memorial Chapel, Visitors Center, and Ruth's Prayer Garden. Click here for directions and operating hours. Tours are free.
Follow us on social media.