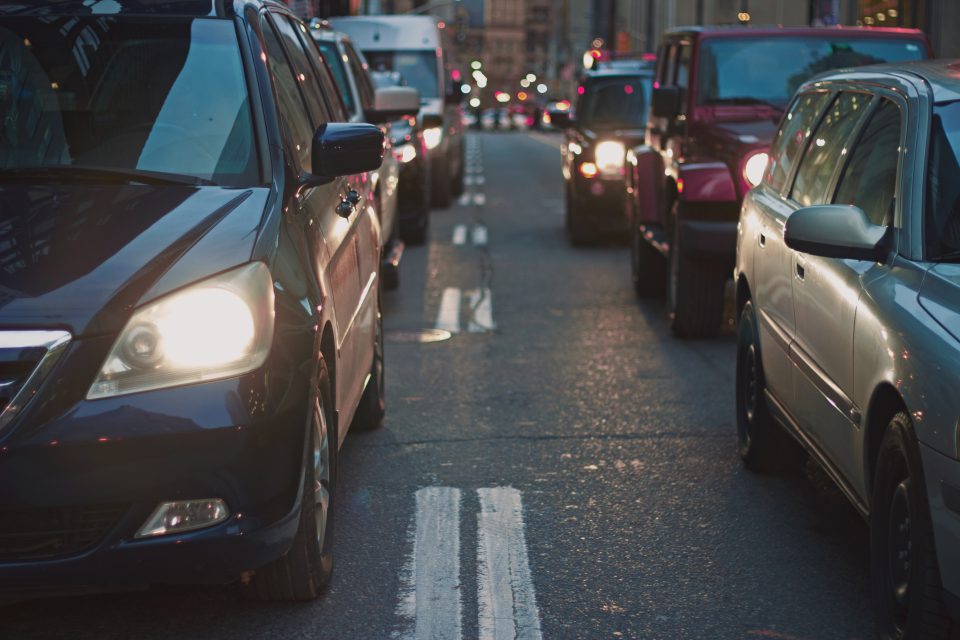 Trapped
"The Lord strengthens and protects me; I trust in him with all my heart. I am rescued and my heart is full of joy; I will sing to him in gratitude." (Psalm 28:7, NET)
The Psalms provide such comfort, encouragement and strength when we need it. In this particular Psalm, David uses certain words to describe God's care. I encourage you to take out your Bible and read through the entirety of Psalm 28. Then look at verse 7 again.
"The Lord strengthens and protects me; I trust in him with all my heart. I am rescued and my heart is full of joy; I will sing to him in gratitude." (Psalm 28:7, NET)
David uses the words, strengthens, protects, and delivers. Think about the attributes of God and what these words convey about God.
A couple of years ago, I was in a situation where I could have felt trapped. I was working at a TV station located in downtown Orlando, and it was 4th of July. That meant the public parking garage and streets were packed.
As I left work that night, thousands of people crowded downtown Orlando. The parking garage itself was at a standstill. The streets were lined with cars, and it appeared no one was going anywhere. I got into my car and as I was able to leave the parking lot, I had two choices. If I made a left hand turn, it looked like I would face mass amounts of traffic. And for some reason, to the right there was nothing. It looked clear.
While I thought that was a little strange, I took a risk and made a right hand turn. Suddenly, I realized why the road was empty. At the next light, there was a police car blocking the road. I couldn't make a left hand turn, as it was a one way. I couldn't make a right hand turn, because the road was closed off, and straight in front of me: a road block. While I wanted to turn around, there was a stream of cars making it virtually impossible to do so. It looked as if I was trapped.
TRAPPED
"Oh no," I thought. But I knew I had a choice: get anxious or pray. I chose to PRAY.
"God, please deliver me. You see the situation I'm in and I'm trapped. I thank you for making a way that seems impossible. I know you are the God of the impossible. Thank you…thank you…thank you…"
No more than two minutes later, a police officer (who seemed to come out of nowhere) moved the road block, jumped in his patrol car, turned his lights on, and left the scene. The road was clear. I was trapped no more.
"Yes! Thank you, Jesus! Thank you, Jesus."
I drove away thinking about how important it is to stay calm, read The Bible, and call on Jesus in every circumstance, big and small. I also remembered times in years past when I had felt trapped and how differently I reacted.
Are you in a situation where you feel trapped?
Do you feel like you can't win and there's nowhere to turn around? I hope this encourages you: The Lord will strengthen you, protect you, and deliver you. He will rescue you.
Stay calm. In that situation I could have easily let my emotions get the best of me. But we need to take hold of our emotions and let God work things out.
Turn to God, tell Him your situation, and give Him thanks for helping. In the situation where I was trapped, I thanked God for moving in advance. Have faith. Pray boldly! God loves when we thank Him in advance of what He is doing in our lives. That shows our faith! 
God will rescue you. He will deliver you. You may feel like you are in a never ending situation, but know God's timing is not ours. He will provide a way out. You will not be trapped. Keep holding on. Keep trusting. Keep believing. Don't give up.
See God in ALL your circumstances. For me, this is huge. See God in everything you do and what He is doing for you, both the big and little things. When we see God in ALL circumstances it boosts our faith, it re-energizes us, and helps us to get through whatever we are facing. God loves you and cares about every detail and circumstance in your life!
Prayer:
Father, we cry out to You today. You are our strength. You are our protector. Thank you for hearing us and responding to us. Hear our cries. Thank You Lord that You do strengthen and protect us. We trust in You with all of our hearts. Thank You for rescuing us. We give You all the praise and all the glory as You fill our hearts with joy.
Thank You for being our Shepherd – and carrying us at all time. In Jesus' name, Amen.
We pray this encourages you today! Please know we are praying for you that God would strengthen you and protect you for whatever you are going through. You are loved.