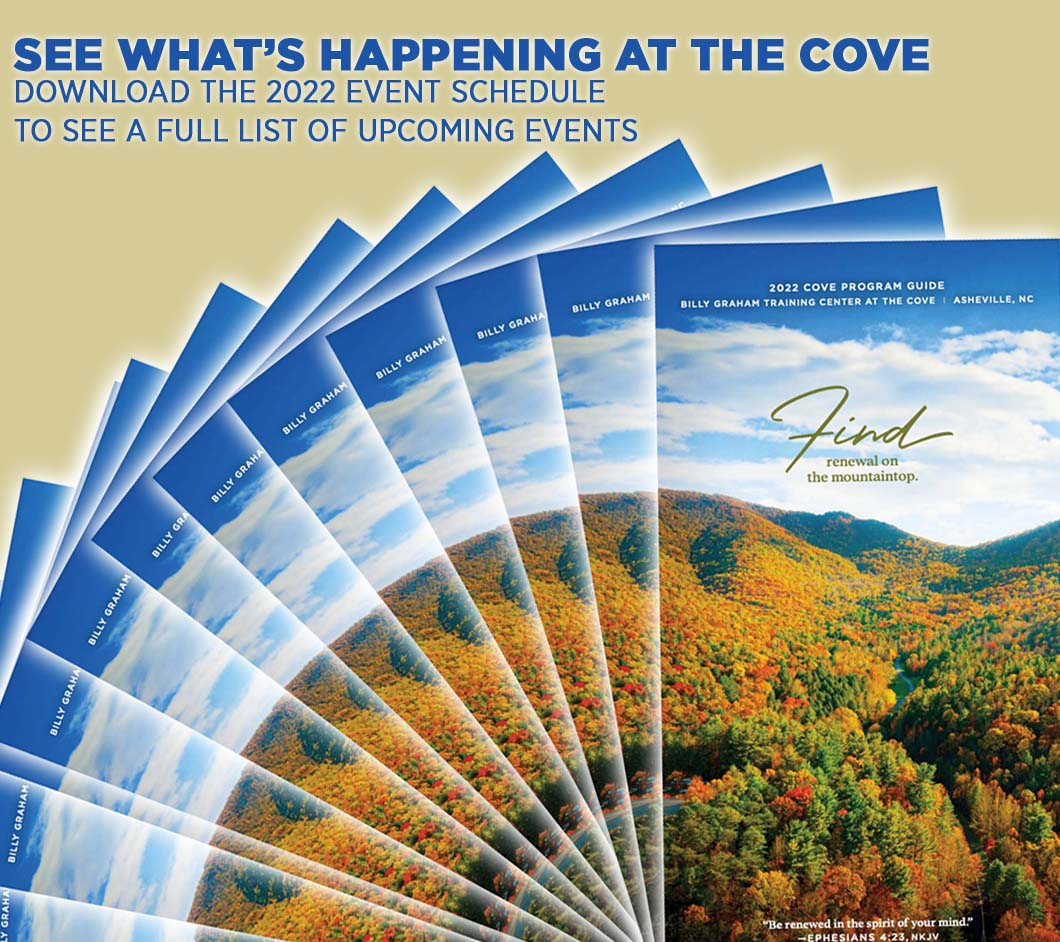 The 2022 Cove Program Guide has arrived! There are some amazing speakers and artists coming to The Cove in 2022 such as Lisa Harper, Rhett Walker, Natalie Grant, Chip Ingram, Jim Cymbala, Mac Powell, and more! The Cove Program Guide tells you all the information you'll need to make your next trip The Cove a success! View event dates, topics, speakers/artists, lodging rates, information for conference booking, etc.
To view the digital version of the Program Guide, click here.
If you would like to request a Program Guide in the mail, click here.
To reserve your spot for one of our upcoming events, visit https://thecove.org/events/ or call 828-771-4800.