It's time you treated yourself to an evening out and we have just the idea!
Join us this summer for a delicious buffet-style dinner, an uplifting concert with Andrew Peterson,  NewSong,  Michael Card,  Laura Story, orJason Crabb and a chance to meet these popular Christian artists, all in the intimate setting of The Cove.
Overnight lodging is available at applicable rates and includes breakfast the following morning.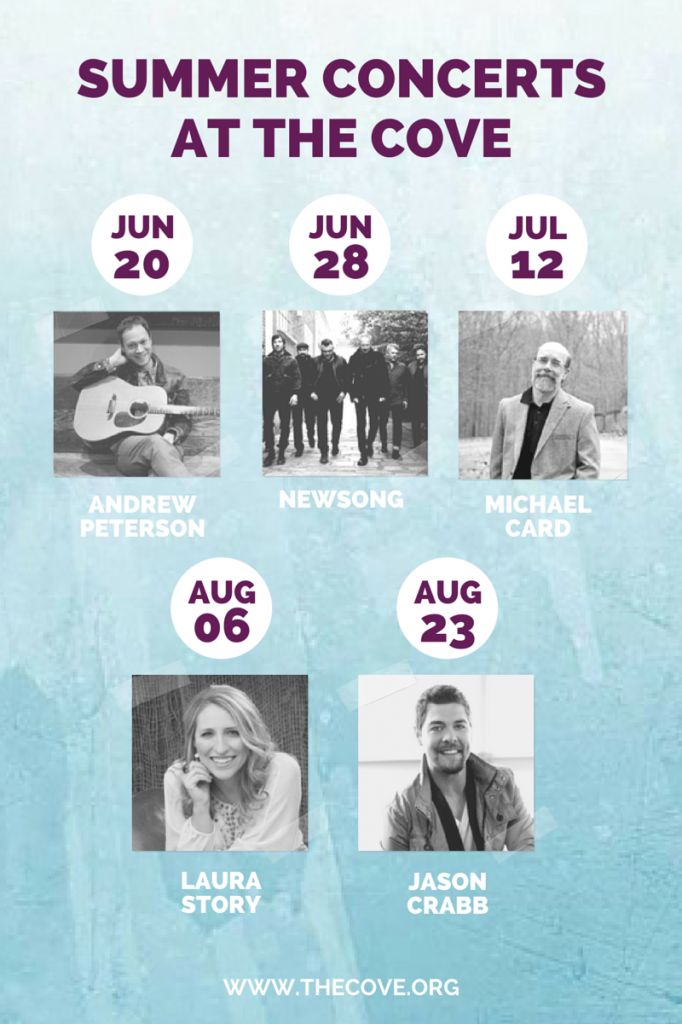 Click artist's name for tickets and more information :
Andrew Peterson— June 20, 2015
NewSong— June 28, 2015
Michael Card— July 12, 2015
Laura Story— August 6, 2015
Jason Crabb— August 23, 2015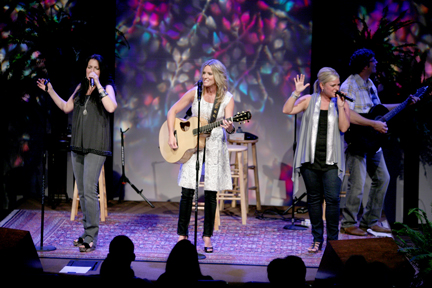 An Evening at The Cove with Point of Grace 2014

Intimate setting in the main auditorium at the Training Center.