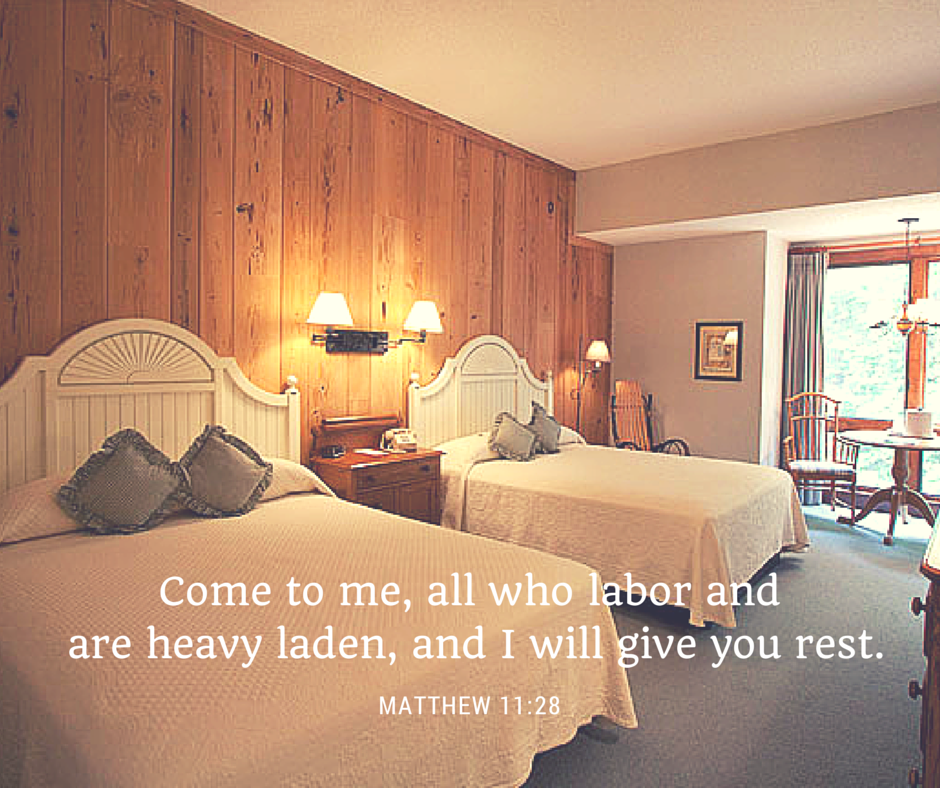 Plan to stay for FREE in one of our cozy inn rooms for 2015! We are offering six 3-day seminars with free lodging  at The Cove this year.
Just register and pay the program fee of $284 per person (meals included) and your two nights of lodging are completely free.

Take a look at the seminars listed below to decide which you would like to attend, give us a call at 1-800-950-2092 to register.  We look forward to serving you on your visit to The Cove in 2015! 
Jonah: The Prophet Who Hated Success (Lodging for this seminar is full at time of publishing this post.)
with Larry Crabb, February 27- March 1, 2015
When God's instructions make no sense, either we tremble and trust or resist and run.
Believing Big- God's Blueprint for Supernatural Outcomes
with Ron Hutchcraft, March 16-18, 2015
The little-traveled book of Ezra is a mirror of our times— Come and discover this often overlooked but powerful road map of how God moves in our lives including divine interventions, standing when others are retreating and reigniting your passion for Jesus.
The Cause: Strengthen Your Faith for College!
with Sean McDowell, July 10-12, 2015
Come learn how to defend your faith confidently, yet respectfully, with biblical truth supported by scientific facts and historical evidence.
When People Whine, a Prophet Prays, and God Speaks
with Will Graham, August 7-9, 2015
Better understand why we often lose our focus on Him when the future looks uncertain and take confidence in how He always provides a way for our return to the safety of His provision.
Finding Power for Life
with Jonathan Falwell, August 11-13, 2015
Come take a life-changing look at the power of God's presence, the power of prayer, the power of God's purpose, and the power of the Gospel's proclamation. Surrender to His Lordship and live victoriously in His Spirit.
Seasons of the Soul: Overcoming Trials and Dealing with Tension
with Pedro Garcia, August 21-23, 2015
Come find lasting comfort in God's Word through the wisdom of His prophets and the stories of His kings. Gain perspective-changing insight into hardship and how God uses it for your good and His glory.
View of Pilgrims Inn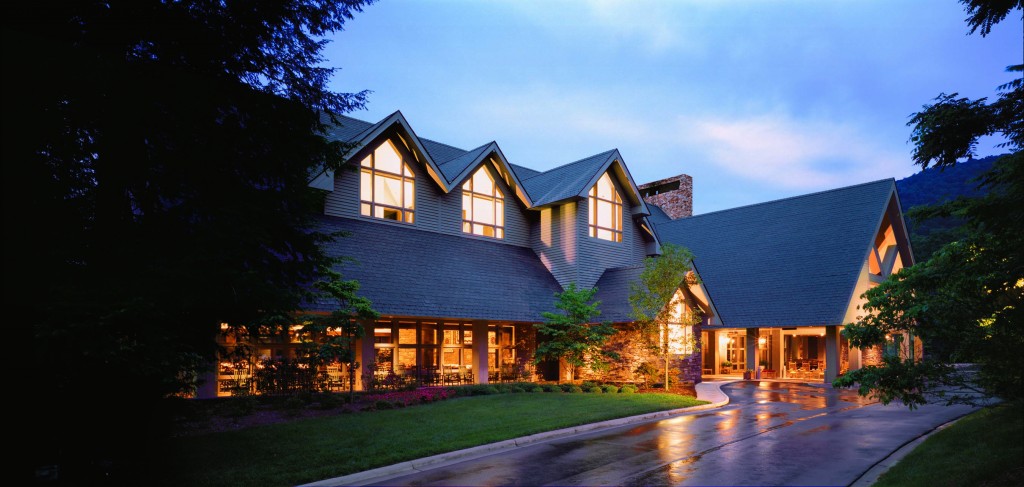 The Billy Graham Training Center at Dusk
Not able to make it?  Tell a friend or family member.  This would be a nice opportunity to introduce The Cove to your loved ones!
Visit our website here for a complete listing of all 2015 events.