Yes, we have plenty of beautiful birds on The Cove property, but today the tweeting we're sharing is of a different sort.
Earlier this week, we had a two hundred people attending a special leadership renewal retreat for youth leaders and their spouses.  Some in this group, probably because they need to keep up with the youth, were utilizing social media – Twitter in particular – to share their experience.
Today we're sharing some of their "tweets".
Don't worry, if you never plan on using Twitter, this is an opportunity for you to take a glimpse into what happens in the Twittersphere!
A quick lesson on Twitter for non-Twitter-users:  Twitter is a real-time social media sharing site in which you are only allowed 140 characters or less to communicate your message.  Other people on Twitter can reply to, like, or re-tweet (share) your message.
These first two "tweets" capture our guests' anticipation of rest, renewal, and learning of Biblical principles.  This is exactly what Billy and Ruth Graham envisioned this place to be….a place of rest, renewal, and instruction.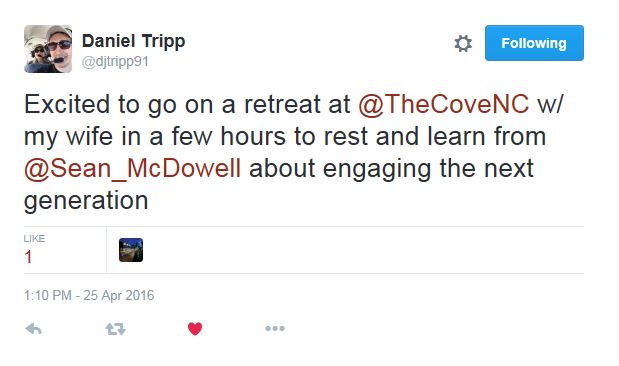 ---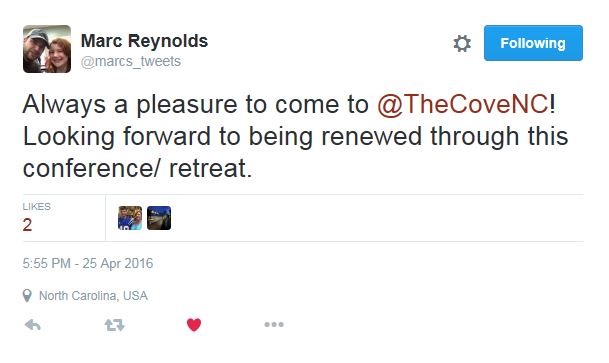 ---
You can't beat the food at The Cove.  Here, one of our guests shares his delicious experience.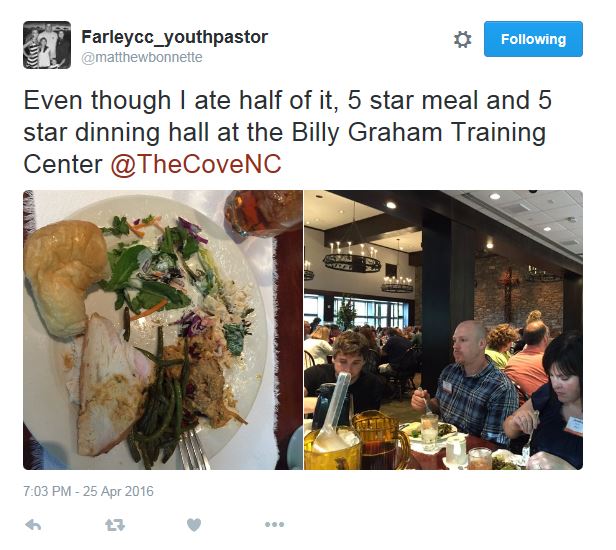 Our chef has shared several of his recipes from The Cove kitchen.  Click here to see if one of those recipes strikes your fancy and for printable recipes.
If you've tasted the bread pudding you're probably salivating right now.  We are too!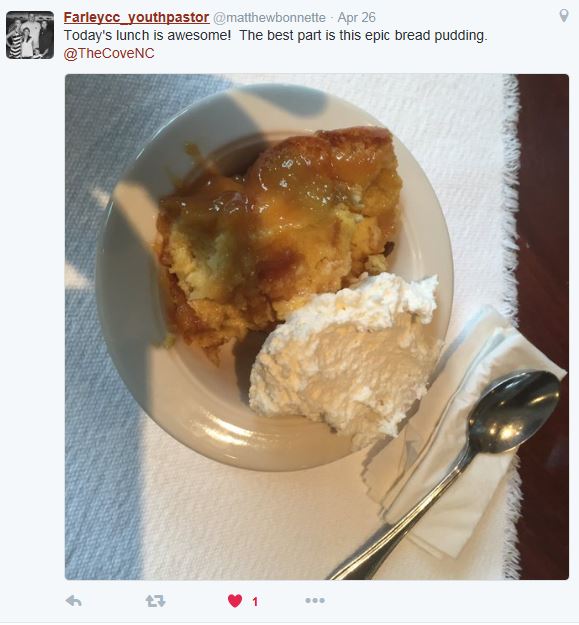 ---
Here a guest shares a couple quotes that resonated with him from one of our seminar speakers, Alex McFarland.
---
As our guests and speakers depart three days after their arrival, they share thoughts of their Cove experience: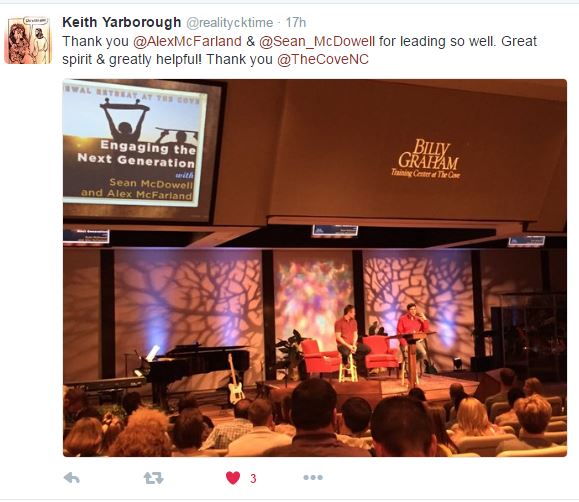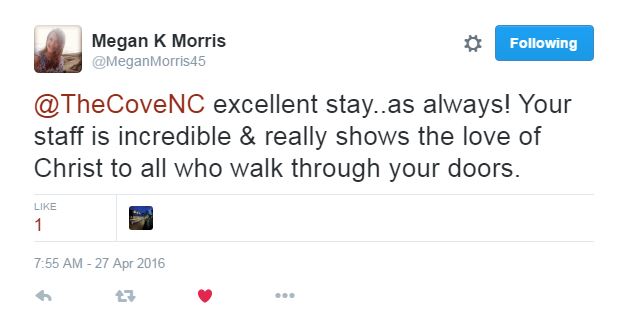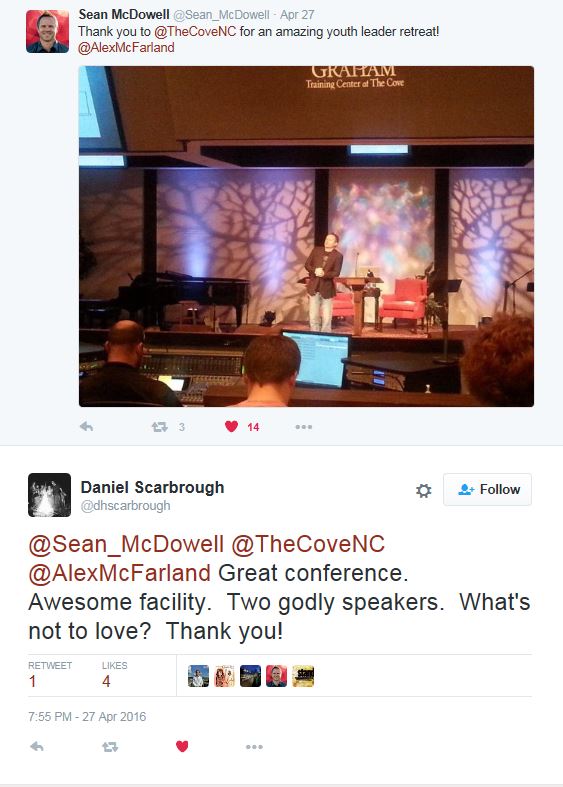 Besides Twitter, you can also find us on Facebook, Instagram, Pinterest, and Periscope.
We'd love to see you in person at The Cove!
Click here for a schedule of upcoming seminars, retreats, and concerts at The Cove.
Would you like to hold your group event at The Cove? Click here for information.
God bless you!