It's been a beautiful week here at The Cove. The daytime temperatures have stayed in the mid 60s to the low 80s without a whole lot of humidity.  Very nice!
The earlier part of the week was quiet here at The Cove (a great time for maintenance projects to be completed!), and then later in the week, we had a couple hundred come for a Samaritan's Purse retreat for their site managers and volunteers. Here some of them are in full retreat mode enjoying time on the Training Center deck! (Photo taken from the prayer room on the 3rd floor.)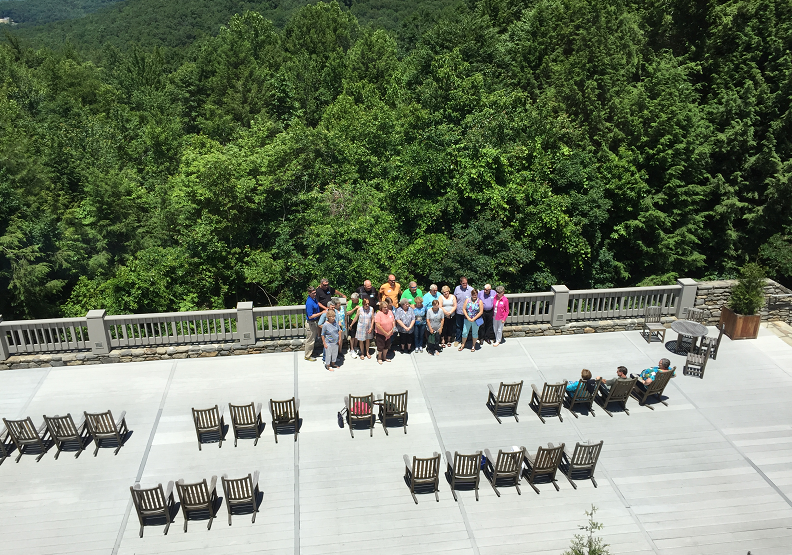 This next photo was taken just before 9 p.m. earlier this week at the chapel.
One of our lighting and audio tech guys took the photo as he was leaving the chapel and shared, "It was that magic moment when the light on the building and the light in the sky were balanced beautifully!"  He's a lighting guy, so he knows what he's talking about!  Isn't this beautiful!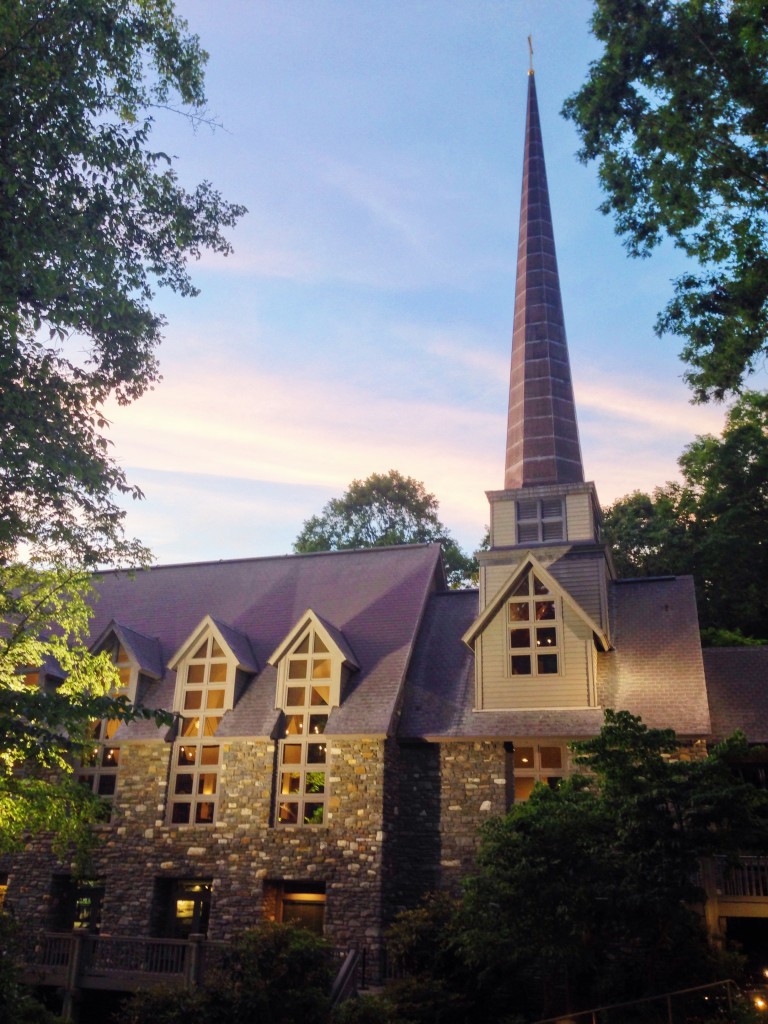 This last picture was taken on Friday afternoon from the deck off Billy Graham's office on the 3rd floor.  Aren't the mountains and lush forests of of Western North Carolina pretty!?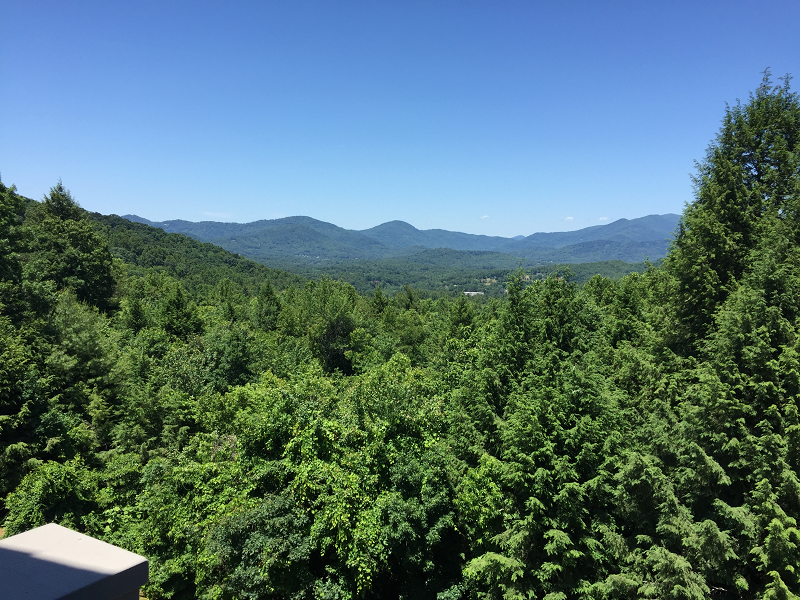 We hope you enjoy your weekend and feel God's loving presence in a mighty way.
Blessings to you!
---
Click here for a schedule of seminar, concerts and retreats at The Cove in beautiful Asheville, NC.
Interested in hosting your own event at The Cove?  Click here for information.
Visit the Chatlos Memorial Chapel, Visitors Center, and newly opened Ruth's Prayer Garden.  Click here for directions and operating hours.  Tours are free.