"He loves righteousness and justice; The earth is full of the goodness of the Lord" (Psalm 33:5, NKJV). 
We have loved the beautiful summer sunshine at The Cove this week. Just look at these gorgeous mountain views and blue skies from the Training Center deck.
This picture was taken Wednesday afternoon as our guests were wrapping up a session during the Intensive Bible Training seminar with Walter C. Kaiser, Jr.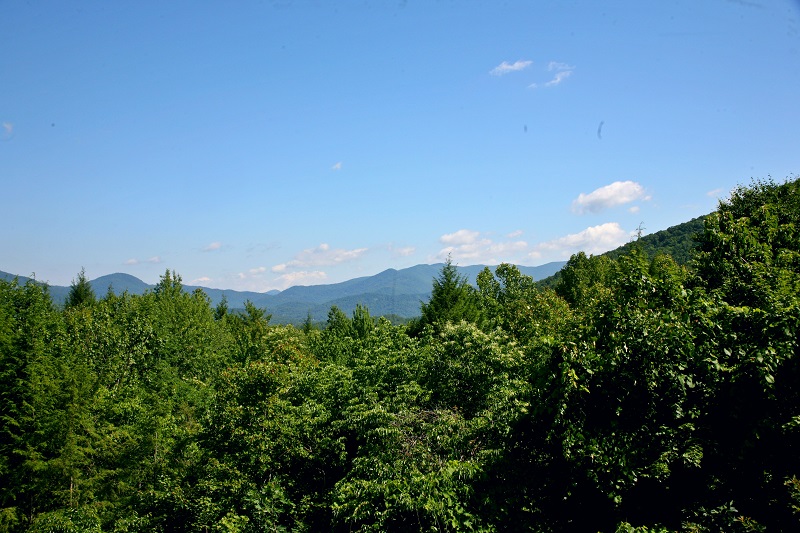 The bright and vibrant blooms throughout the grounds at
The Cove have been nothing short of spectacular. What's your favorite summertime flower?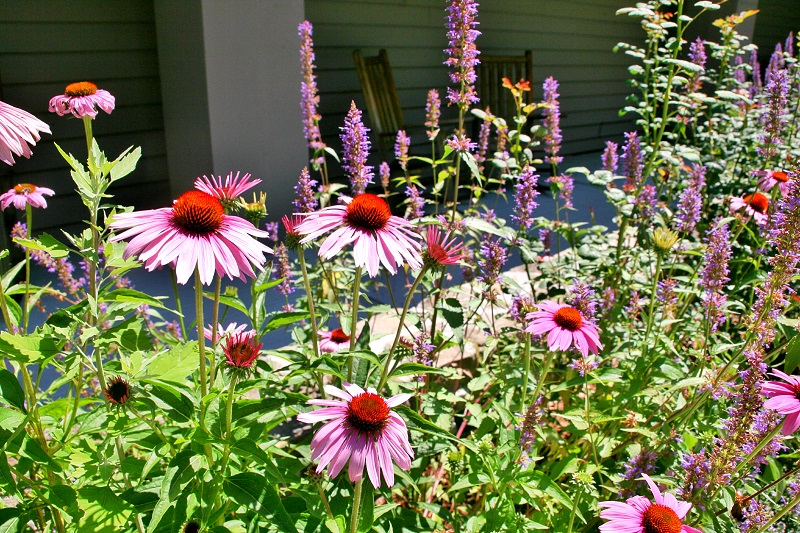 Back inside, where it's much cooler, visitors can always enjoy a refreshing snack of soft-serve yogurt from our yogurt machines. Yum!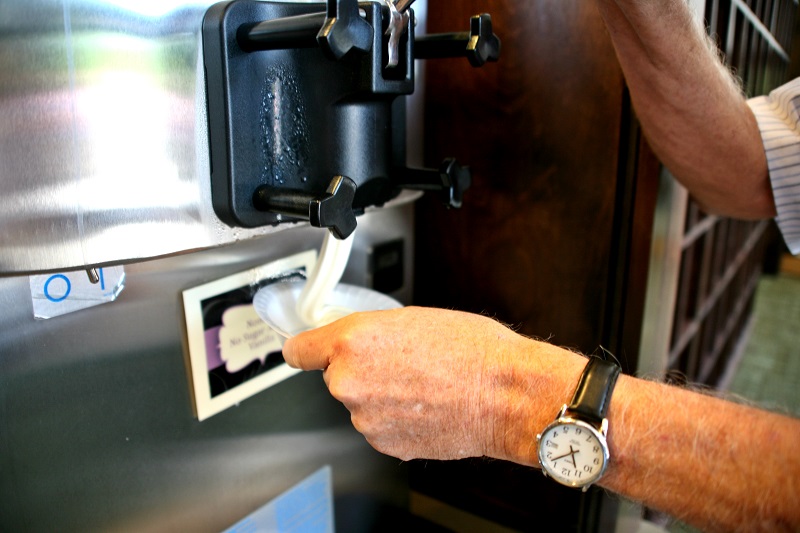 We hope you enjoy your Fourth of July weekend with loved ones.
Blessings to you and your family. Safe travels!
If you're in Asheville over the weekend, come visit the Chatlos Memorial Chapel, Visitors Center, and newly opened Ruth's Prayer Garden.  Click here for directions and operating hours.  Tours are free.
Click here for a schedule of seminar, concerts and retreats at The Cove in beautiful Asheville, NC.
Interested in hosting your own event at The Cove?  Click here for information.