Do you have an Instagram or Facebook account? We would love for you to participate in our 14-Day Photo Challenge beginning June 1.
Our theme is "In The Garden."  We chose this because we will be celebrating the opening of Ruth's Prayer Garden (and sharing photos from this garden), right here at The Cove in Asheville, NC, on June 2, 2016!
So, here's how you can take part in our 14-Day Photo Challenge: Beginning June 1, share one photo per day on your Facebook or Instagram account based on the photo prompts we've outlined below and include the hashtag: #InTheGardenPhotoChallenge. 
By using the hashtag #InTheGardenPhotoChallenge we'll all be able to see what each other are posting in that one central search location.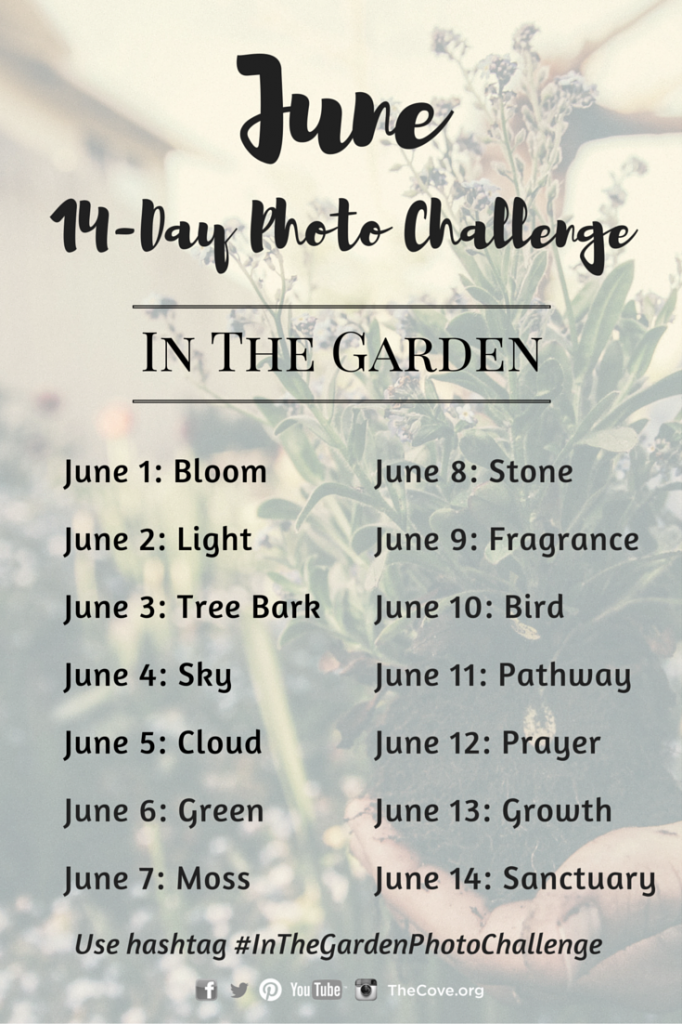 Don't worry if you're not a professional photographer–neither are we!  We will be using both an iPhone and a Canon camera to take our pictures.
Need some ideas of what to share? Post a picture of the flowers blooming in your yard (or your neighbor's yard), the bumble bees pollinating the blooms in your garden, or a photo of the special place you call your spiritual sanctuary. Each day we will be sharing photos from Ruth's Prayer Garden.
Here's a sneak peek of what we will be sharing in our
14-Day Photo Challenge! One of Ruth Bell Graham's favorite flowers was a rose. What a fitting bloom to commemorate her legacy in Ruth's Prayer Garden at The Cove.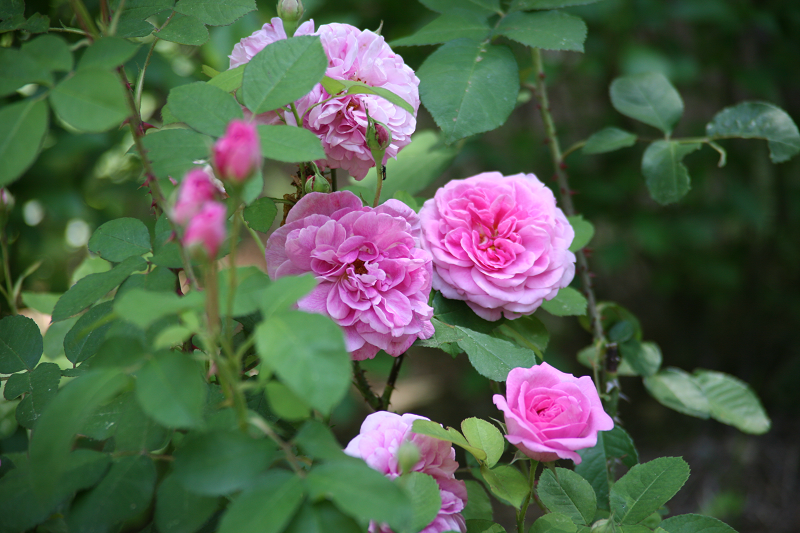 FYI: Anyone taking part in the photo challenge may have their photos shared by The Cove and other participants. 
---
We hope you'll make plans to visit Ruth's Prayer Garden at the Chatlos Memorial Chapel and Visitors Center.  Click here for directions and operating hours.  Make sure to leave time to tour the Chatlos Memorial Chapel & Visitors Center while you're here too.  Both tours are free.
Click here for a schedule of seminar, concerts and retreats at The Cove in beautiful Asheville, NC.