Talk about worship!  If you've ever seen The Collingsworth Family perform live, your socks were no doubt knocked off.
This six-member family of amazingly talented people performed for An Evening at The Cove on Thursday to a sold-out crowd.  Following are a few pictures for your enjoyment.
Family from left to right: Kim (mother), Olivia, Phillip Jr., Courtney, Brooklyn, and Phil (father).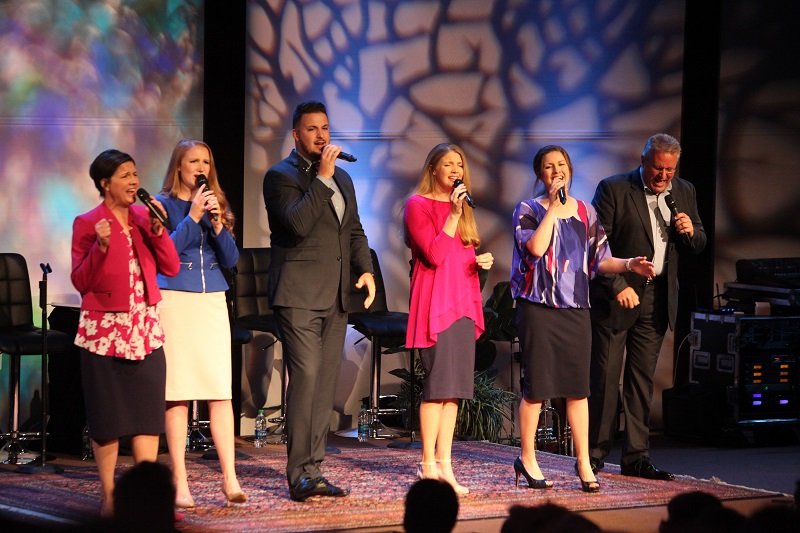 Kim Collingsworth (matriarch of the family) has mastered the piano like no other.  She says, "I practice and pray and leave the rest up to Jesus!"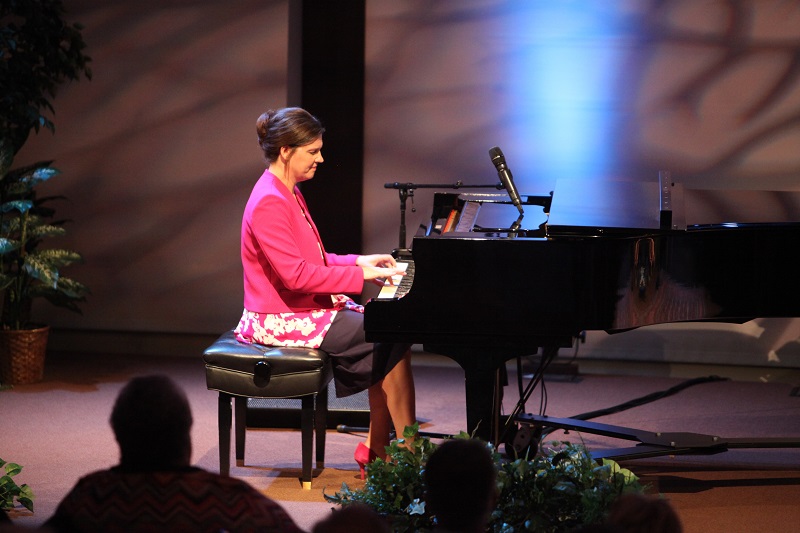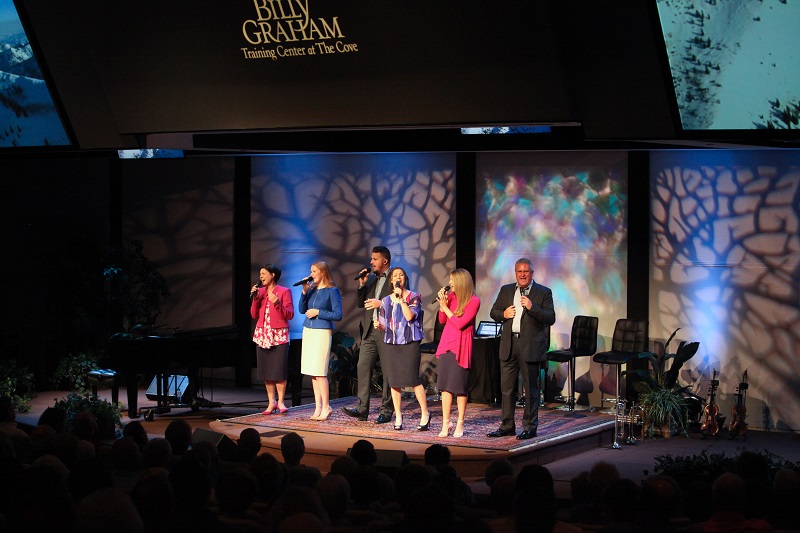 Sisters Olivia and Brooklyn harmonizing with their brother, Phillip Jr. — delightful!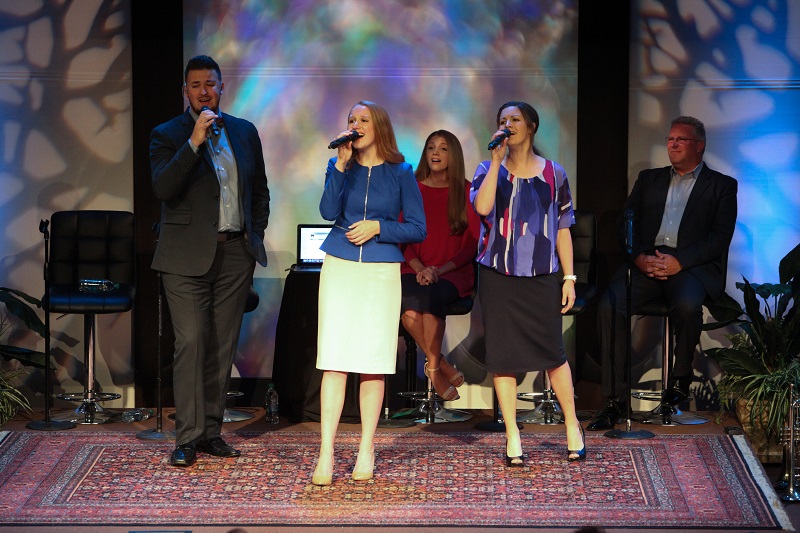 It's always fun for the fans to meet the artists at our Evening at The Cove events.  We had a table-ful here!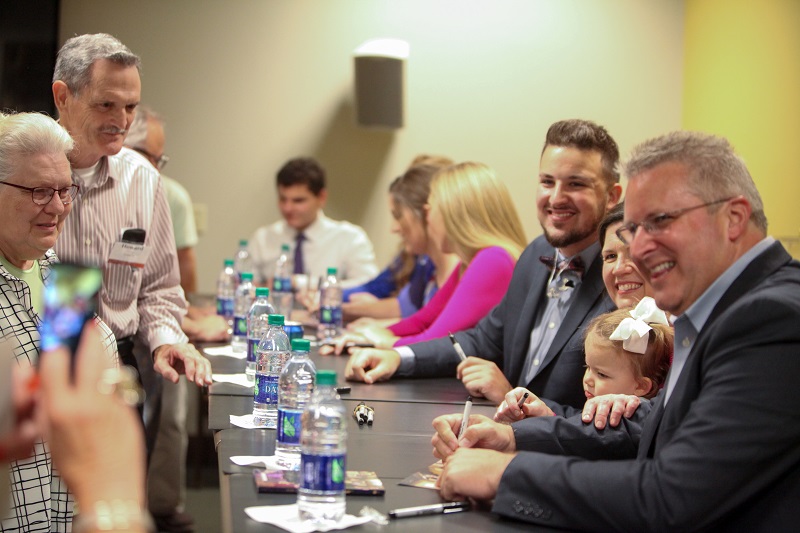 This is little Emma, cradled in her grandma's arms.  She is the first and only grandchild at this point.  You think she gets loved on a bunch?!  She has been traveling with her parents, Brooklyn (Collingsworth daughter) and Will Blair (Collingsworth road manager/sound technician) since she was 2-weeks old.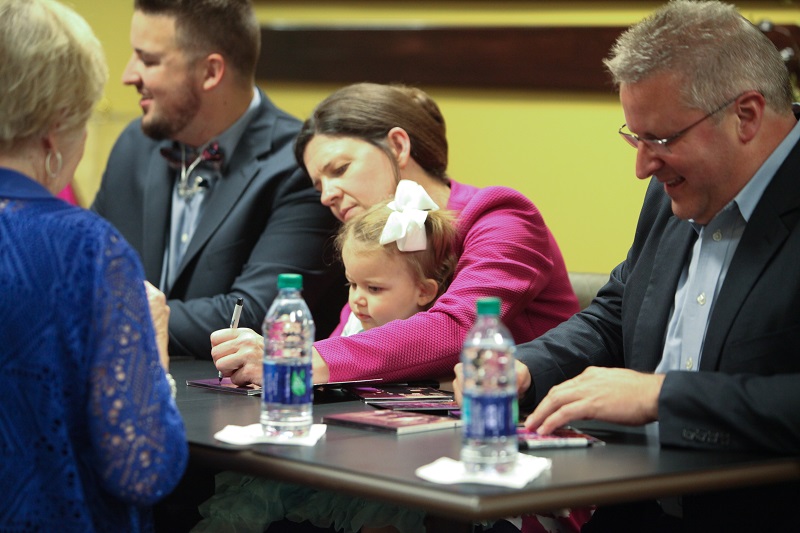 Just look at that face!  P-R-E-C-I-O-U-S!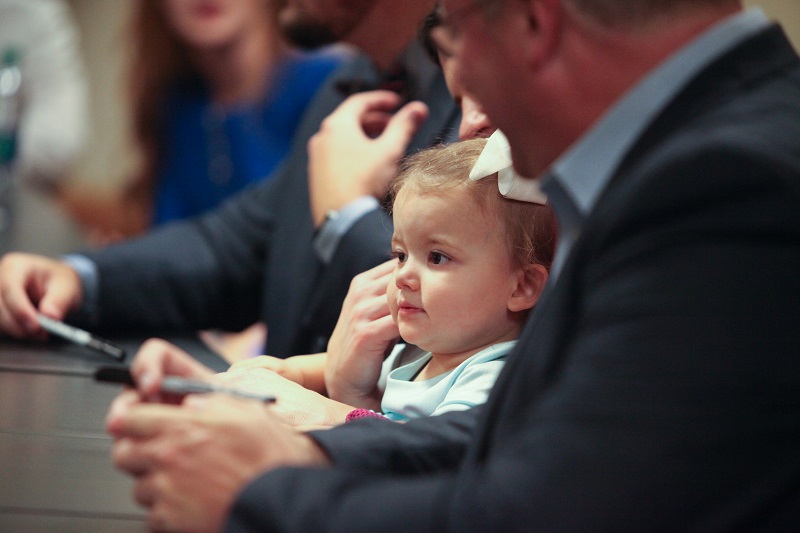 Most people say they never want to leave when they come to a Cove event.  241 of those attending the concert decided to stretch out their time a bit and spend the night with us.
Here's a picture of one of our inn rooms, where the post dinner/ concert slumber took place.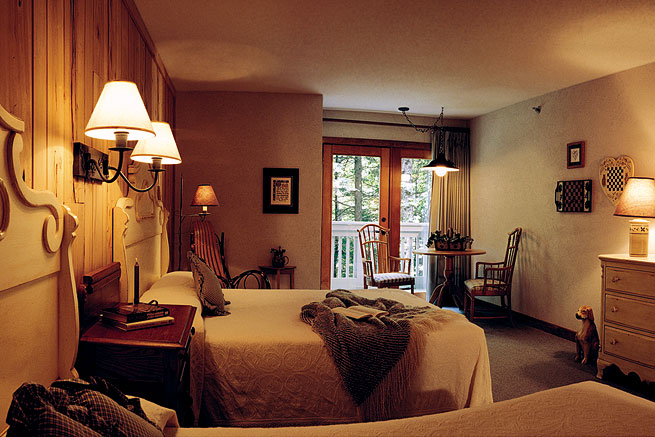 The following morning it was reported that "A joyful group of people sang hymns while in the breakfast line."  Looks like they rested well and were still feeling the joy carried over from their evening!
We'd love to see you at An Evening at The Cove.  Click here for the schedule.  A couple have sold out (Laura Story and Fernado Ortega), so make sure to get your tickets early.
God bless you!