The Cove's 14-Day Photo Challenge has come to an end. Thanks to everyone who participated!
We wanted to create a challenge that would celebrate the Summer to Fall transition and although there has not been a lot of Fall color to share, we were amazed at everyone's creativity!
Following is the photo prompt list and all 14 days of our posts.  We hope you enjoy!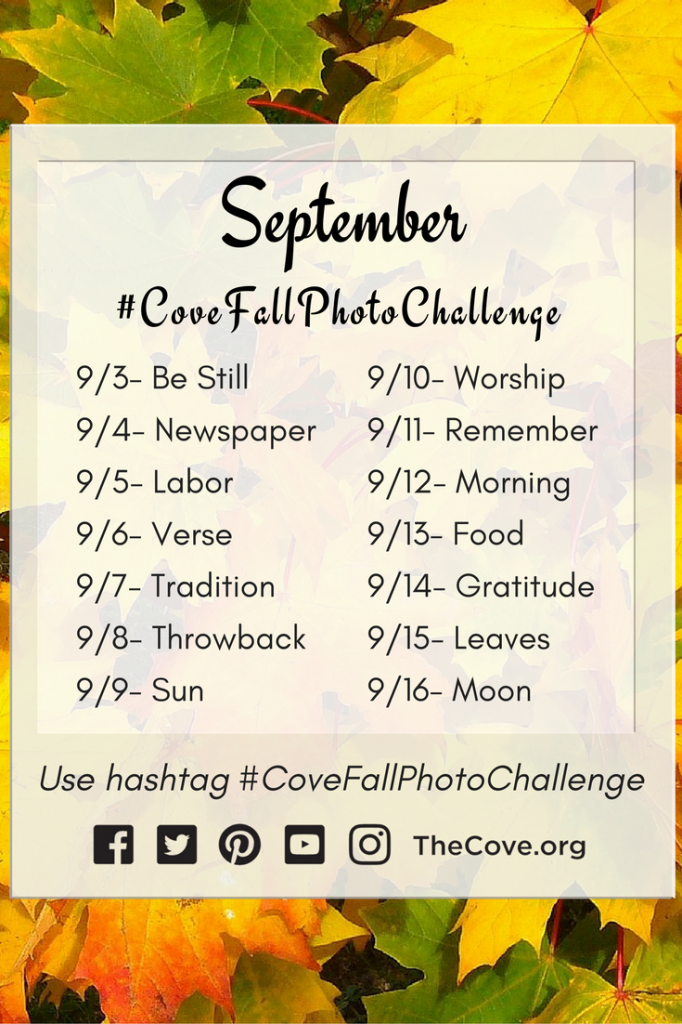 Day 1 – Photo Prompt: "Be Still"
"Be still, and know that I am God." After a busy summer, this may be a good time to reevaluate our routines. What better place to start then to be still with God and listen to His guidance.
Photo: Kneeler in the Training Center prayer room.
Day 2 – Photo Prompt: "Newspaper"
Tragic story in Asheville's newspaper today, but father and son's faith and trust in God is highlighted. After losing his 8-year old son to brain cancer last week (he also lost his wife to cancer in 2014), father shares, "My faith is what's kept me functioning and as strong as I am. And Malachi's faith was equally strong." Please keep Jay Siltzer in your prayers as he walks through this sorrowful time.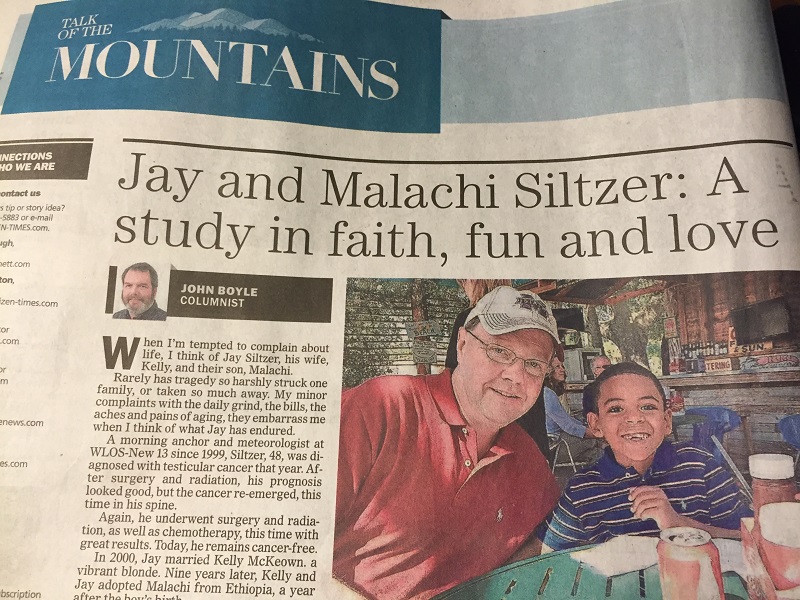 Day 3 – Photo Prompt: "Labor"
Happy Labor Day! What are you up to today? Photo: Some of the great people who work at The Cove. We are blessed!

Day 4 – Photo Prompt: "Verse"
What Scripture has had the most impact in your Christian walk? This is a picture of Will Graham's Bible and his life verse: John 3:30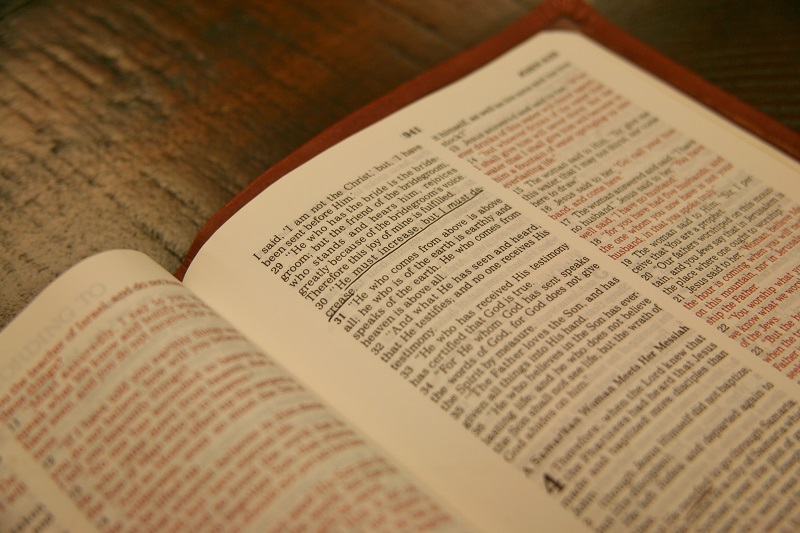 Day 5 – Photo Prompt: "Tradition"
We asked Gigi Graham (Billy & Ruth Graham's eldest daughter) a Fall tradition she remembered from her childhood. She shared, "One sweet thing was as my parents got older, for years the first beautiful Fall leaf daddy found, he world pick it up and take it to mama. She preferred that to a red rose." What Fall tradition do you enjoy now or remember from your childhood?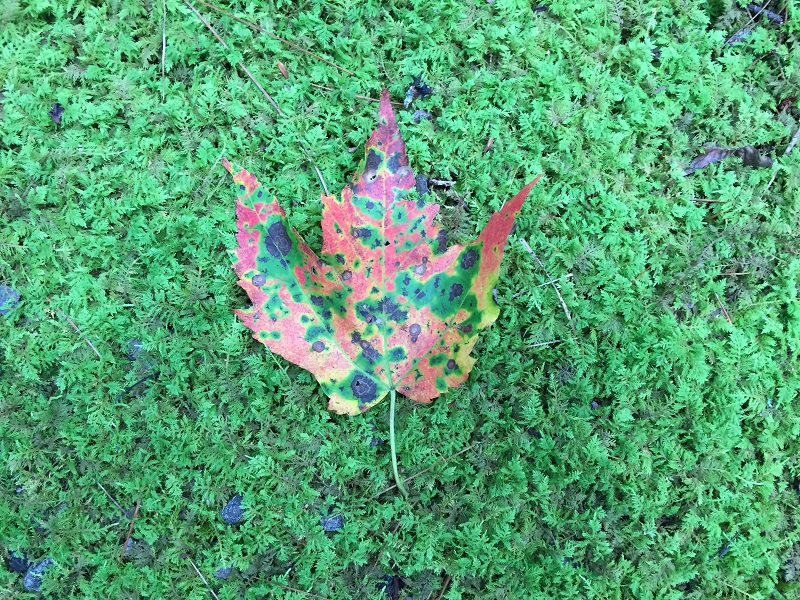 Day 6 – Photo Prompt: "Throwback"
May 1936, along with 25 other students, Billy Graham (The Cove founder) graduated from Sharon High School. He wrote these words as his yearbook entry: "My hopes and plans for the future is to serve God and do His will as a minister of the Gospel."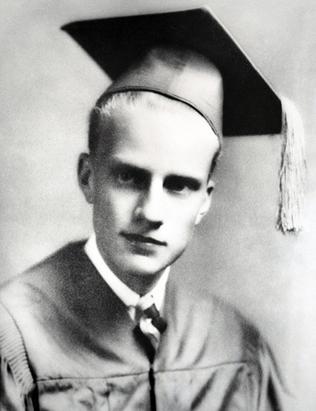 Day 7 – Photo Prompt: "Morning"
The sun reflecting off the clouds at the break of day. The Training Center deck is such a serene place to be early in the morning.

Day 8 – Photo Prompt: "Worship"
"Worship in the truest sense takes place only when our full attention is on God — on His glory, power, majesty, love and compassion." — Billy Graham
Photo: Chatlos Memorial Chapel sanctuary at The Cove.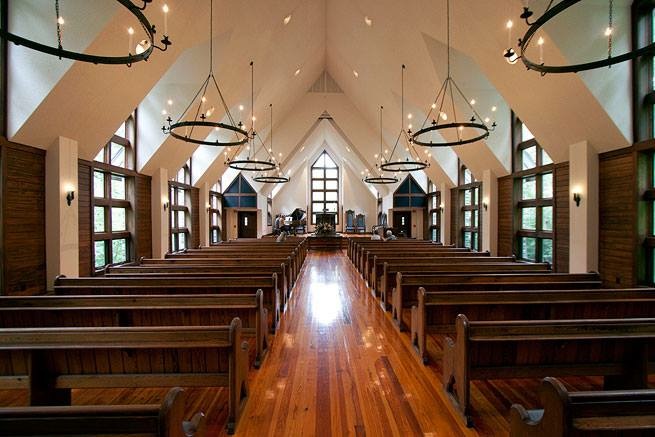 Day 9 – Photo Prompt: "Remember"
"No matter how hard we try, words simply cannot express the horror, the shock and the revulsion we all feel over what took place in this nation on Tuesday morning. September 11 will go down in our history as a Day to Remember. We've seen so much that brings tears to our eyes and makes us all feel a sense of anger. But God can be trusted, even when life seems at its darkest." — Billy Graham at the National Cathedral in Washington, D.C., on Friday, September 14, 2001.
Photo: Pictorial display in the Training Center.

Day 10 – Photo Prompt: "Morning"
Here at The Cove, we are blessed to begin our days with staff devotions. Will Graham is currently teaching from the book of 2 Samuel. How do you start your mornings?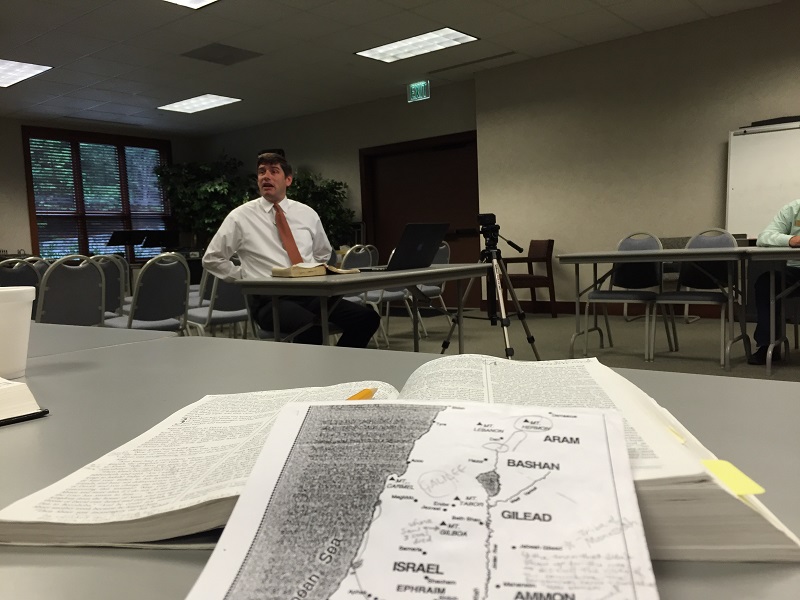 Day 11 – Photo Prompt: "Food"
There are so many good Fall foods and seasonal treats. This is one of our favorites! Our pastry chef is amazing and her Pecan Pie will melt in your mouth! You can find this recipe, by clicking here.  Enjoy! What are your favorite Fall-type foods?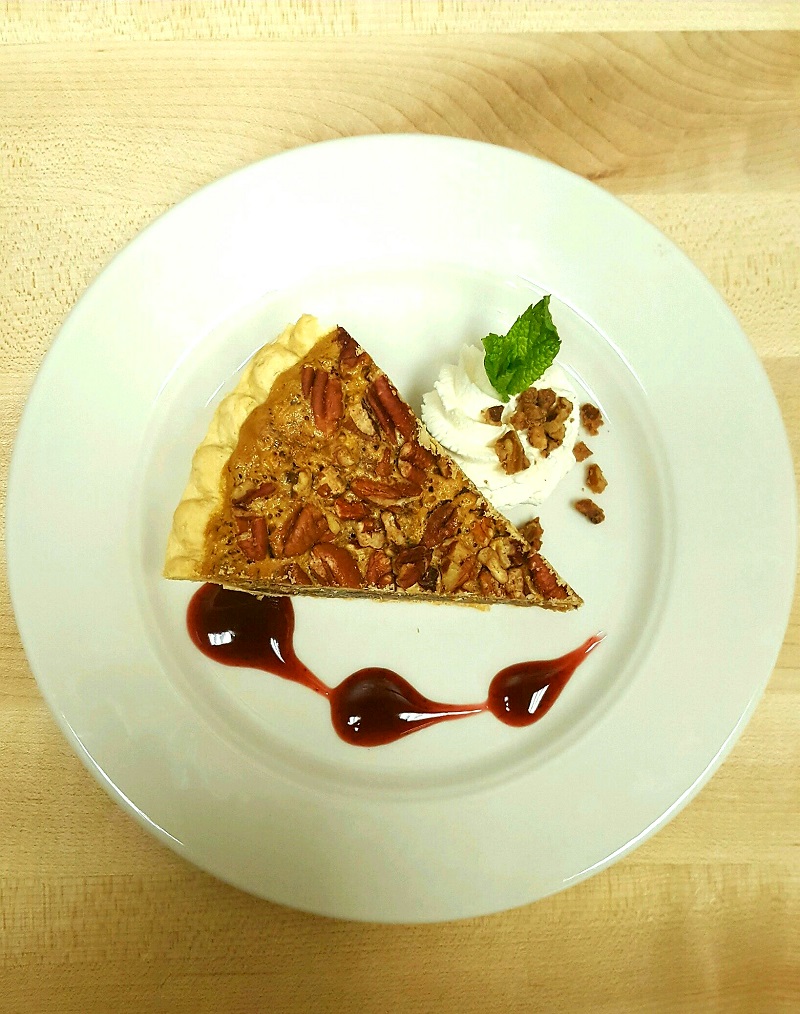 Day 12- Photo prompt: "Gratitude"
We are grateful for the able hands and willing hearts of those who work on The Cove grounds and maintenance team. We see them as God's helpers in making things look extra beautiful around here!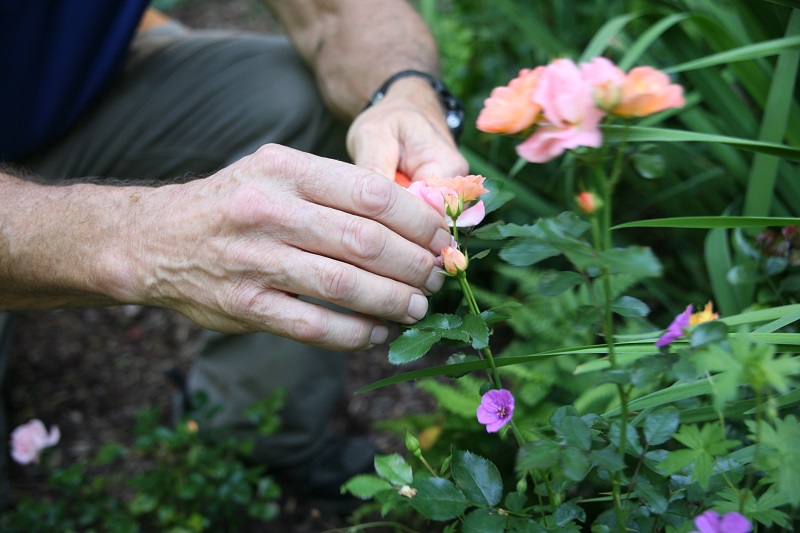 Day 13- Photo prompt: "Leaves"
We've not reached peak leaf season yet, here in Asheville, but every day transformation is taking place right before our eyes. While the beautiful fall colors will be abundant and delight us even more in the weeks to come, the small daily changes in the leaves provide much beauty, too. Don't let these small glimpses escape your attention!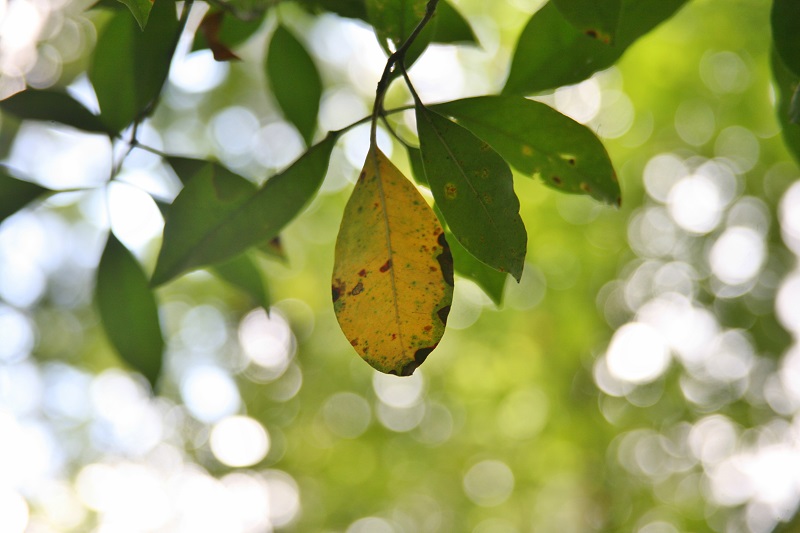 Day 14- Photo prompt: "Moon"
The moon was full when, a guest here at The Cove, took this amazing photo from the rear Training Center deck last year. This being the last day of our photo challenge, we thought what better time than on the day of the Harvest Moon to share this image.
Space.com shares with us: "Summer's end is on the horizon, and the arrival of autumn will be heralded by a Harvest Moon on Sept. 16. The term "Harvest Moon" refers to the full moon that falls nearest to the autumnal equinox, which will take place on Sept. 22."
Here's a quick recap of what other participants of the photo challenged shared with us!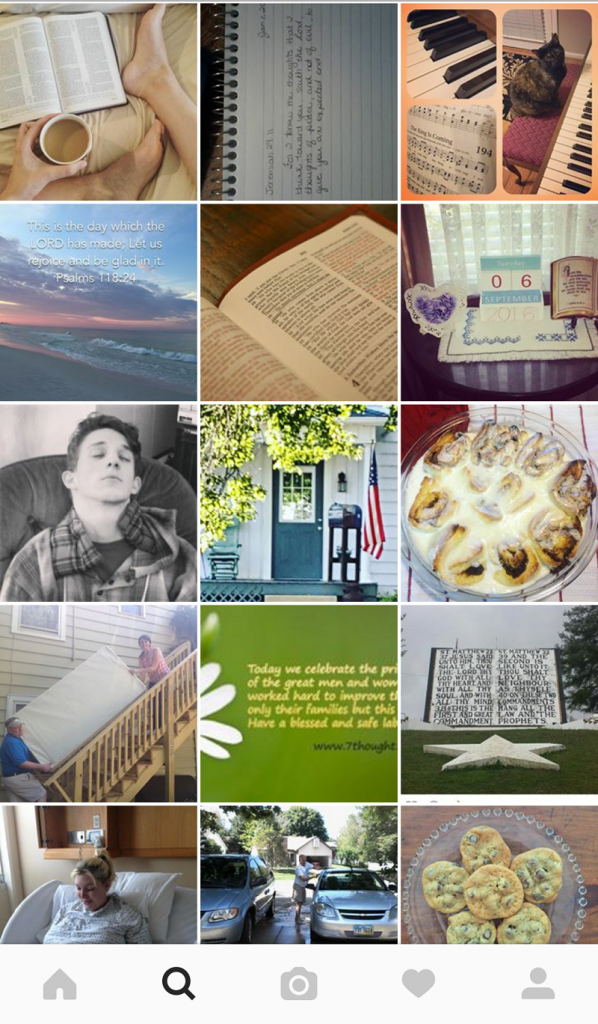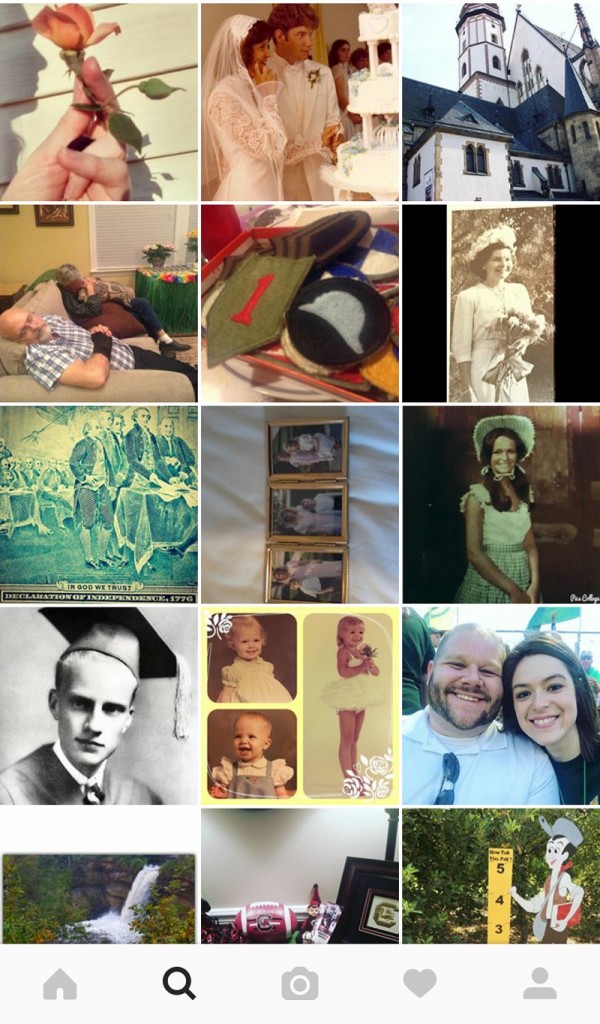 Click here to follow our Instagram page.
Be on the lookout for our next photo challenge in 2017!
---
We'd love for you to stop by for a visit and tour the Chatlos Memorial Chapel & Visitors Center.  Both tours are free.  Click here for directions and operating hours.
Click here for a schedule of seminar, concerts and retreats at The Cove in beautiful Asheville, NC.