One of our favorite reasons for being a drop-off center for Operation Christmas Child are the smiling faces and people we get to meet.  But, even better is knowing that God knew, before the beginning of time, the exact child–somewhere far away–that would receive their box in the name of His son Jesus.
Here are just a few of the smiling faces sharing the love of Jesus as they dropped their boxes (over 3,000 in total) off at The Cove during collection week…
---
These three show us that packing boxes is a fun family activity!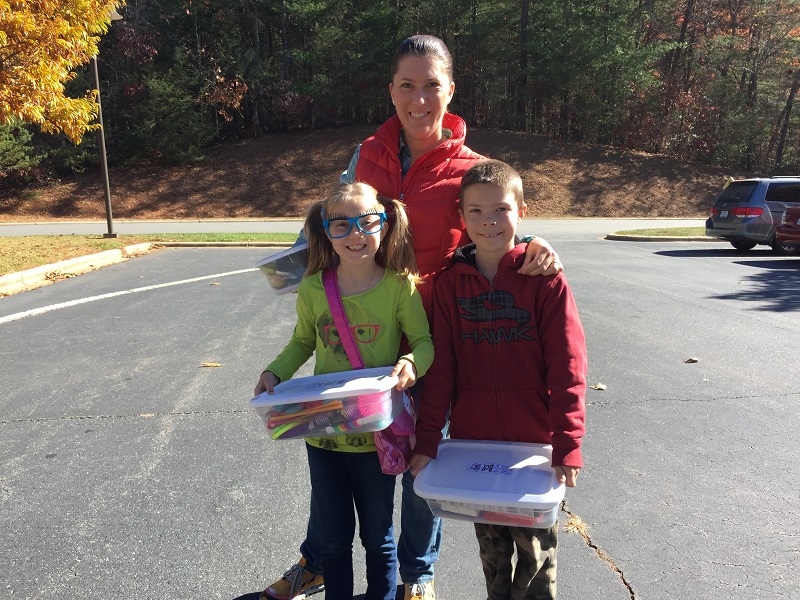 A local church beat their goal by over 300 and delivered 901 boxes!! In case you were wondering, this is what 901 boxes looks like…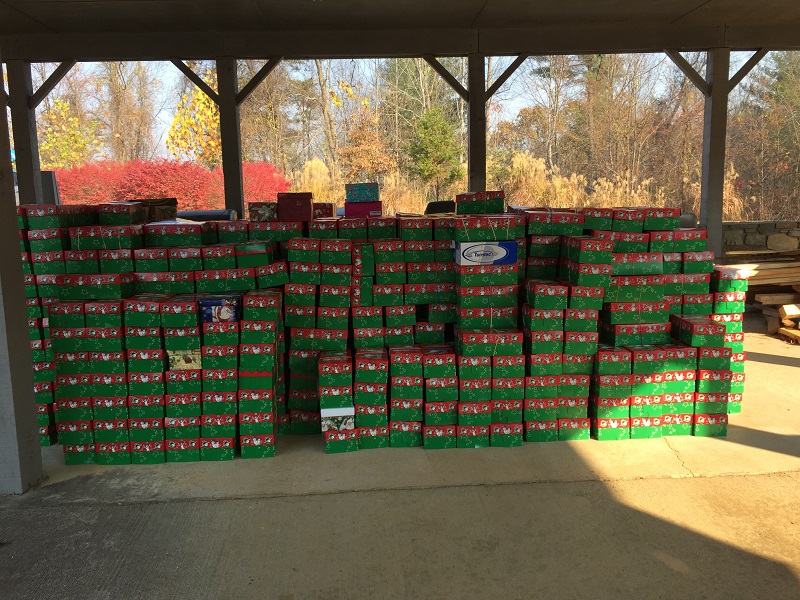 And these are the six elves who helped deliver the 901 boxes…
Three faithful women head up the shoebox ministry at their church, but as one man put it, "It's the Lord doing it!"  Isn't it wonderful how God uses His children to accomplish great things here on earth!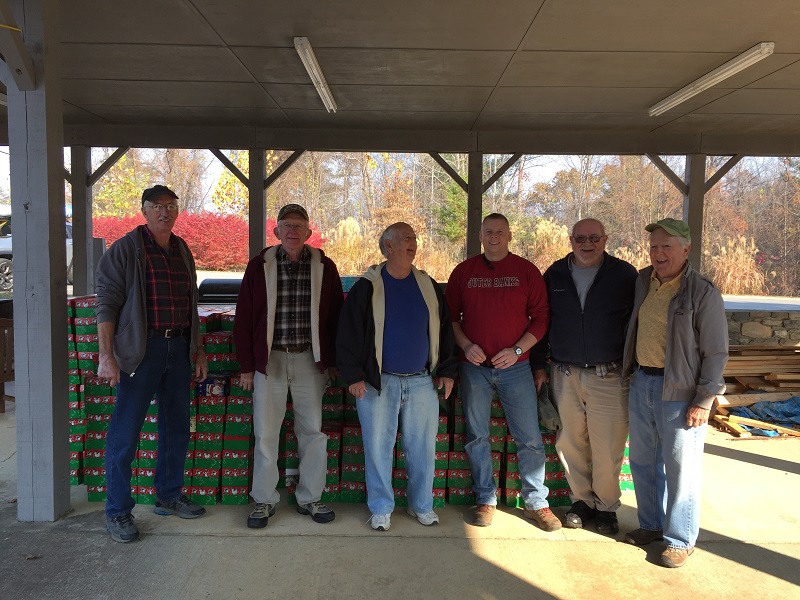 These boxes being delivered came from a packing party put on by a singles group at a church in Tennessee.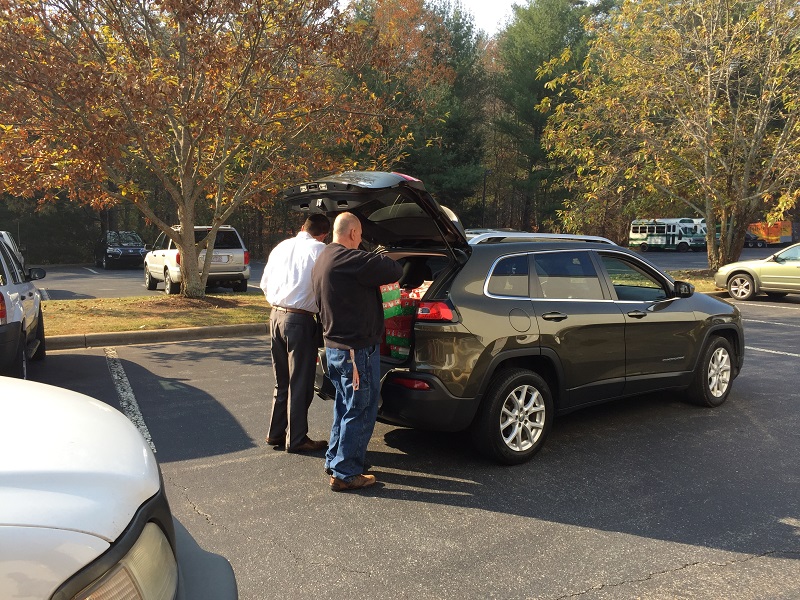 A local machining company's employees and their families packed 100 boxes for girls and 100 for boys.  This is one of their employees who delivered the boxes and some of our Cove staff/volunteers praying over the boxes.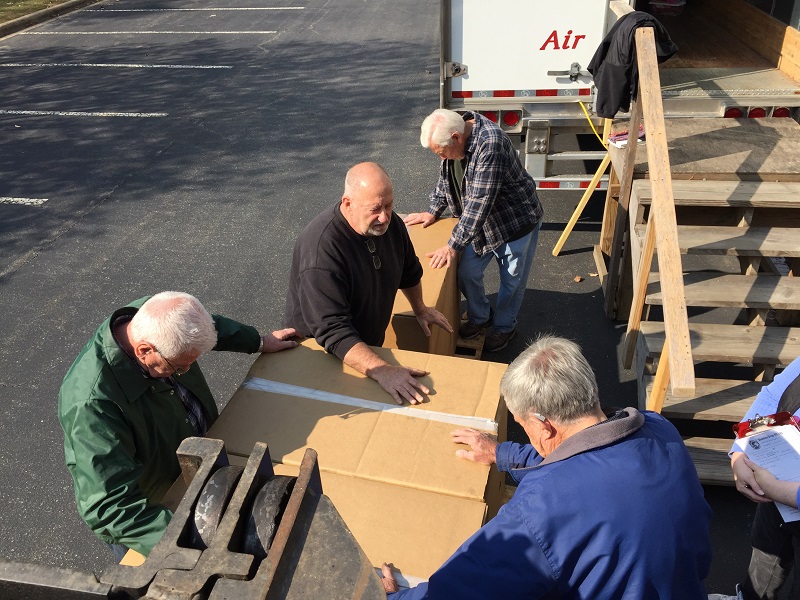 You may recognize these precious girls' faces…these three best friends began packing boxes in 2013.  (Click here to read a post about their first year of ministry.)  This year they raised money through doughnut sales and yard sales, and packed 125 boxes!  When asked if they would do this again next year, they all wholeheartedly said, "Oh, yes!!"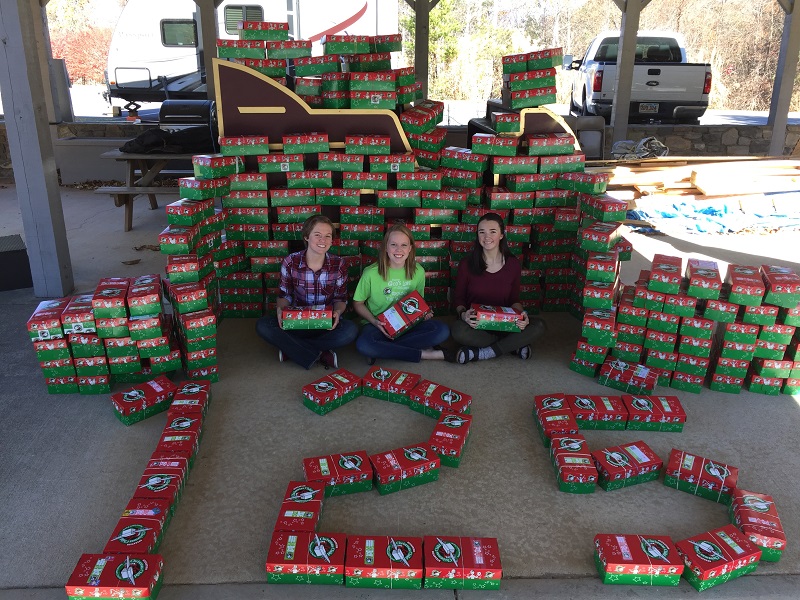 106.9 The Light radio station was here on the last collection afternoon to greet people as they dropped off their boxes.
This precious 4 months old may have been our youngest to donate a box.  And because he and his mama were one of the first 25 to drop off their boxes during The Light's on-air mention, they went away with some neat giveaways.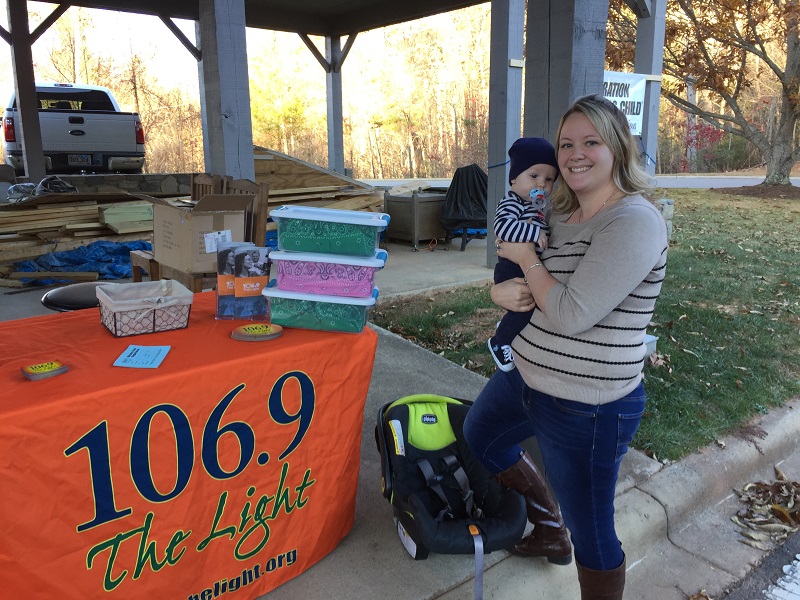 More boxes being delivered….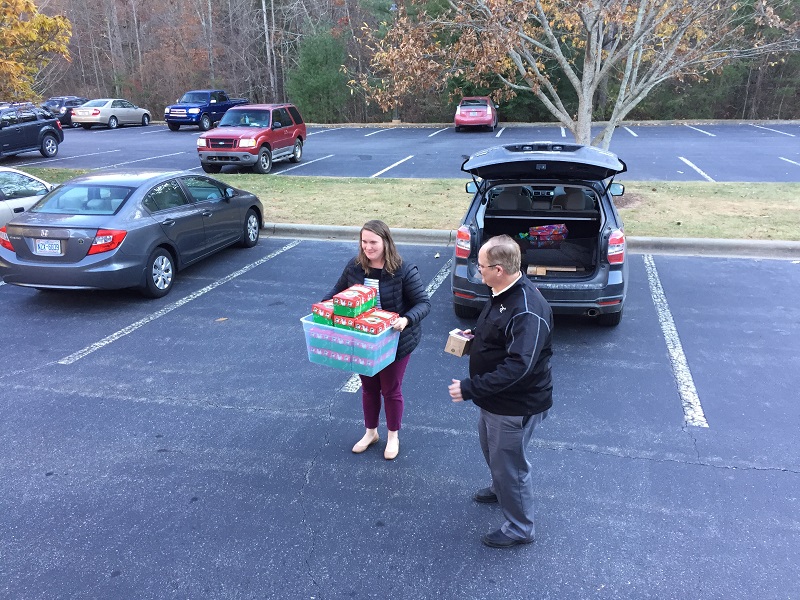 This local couple enjoys packing several boxes each year.  Here they are inside the large tractor trailer where the boxes collected, here at The Cove, are stored.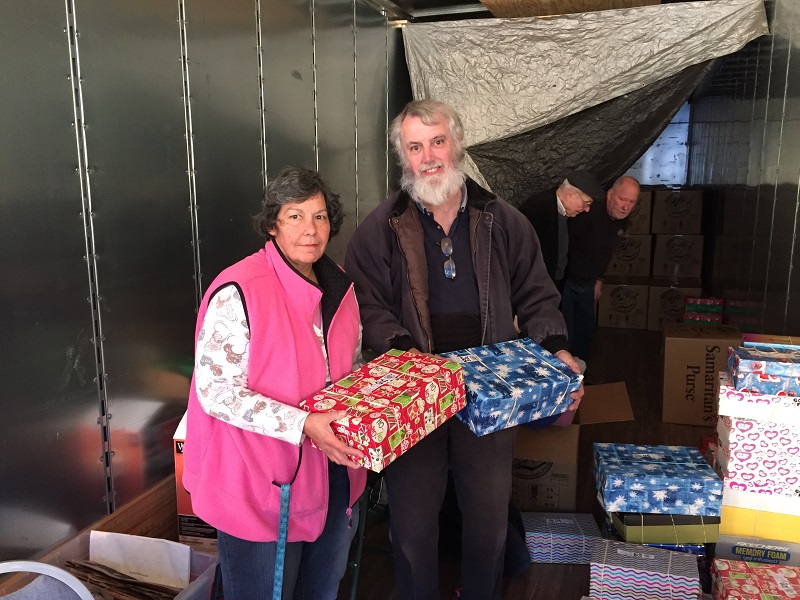 Thank you to everyone who packed a box for a child this year!  Join us in lifting each box and each child that will receive one in prayer.
Have a blessed weekend, friends!
---
Click here for a schedule of upcoming seminar, concerts and retreats at The Cove in beautiful Asheville, NC.
Visit the Chatlos Memorial Chapel, Visitors Center, and Ruth's Prayer Garden.  Click here for directions and operating hours. Tours are free.