Lot's going on at The Cove this week!
Tony Evans taught the first ever parenting seminar at The Cove (this was actually last week, but sharing now).  His seminar, Kingdom Parenting, gave practical biblical instruction on training kids in the power of prayer, wisdom, loving God's Word, getting through trials, and much more.  A blessing to both parents and grandparents alike.
"Train up a child in the way he should go; even when he is old he will not depart from it." (Proverbs 22:6 ESV)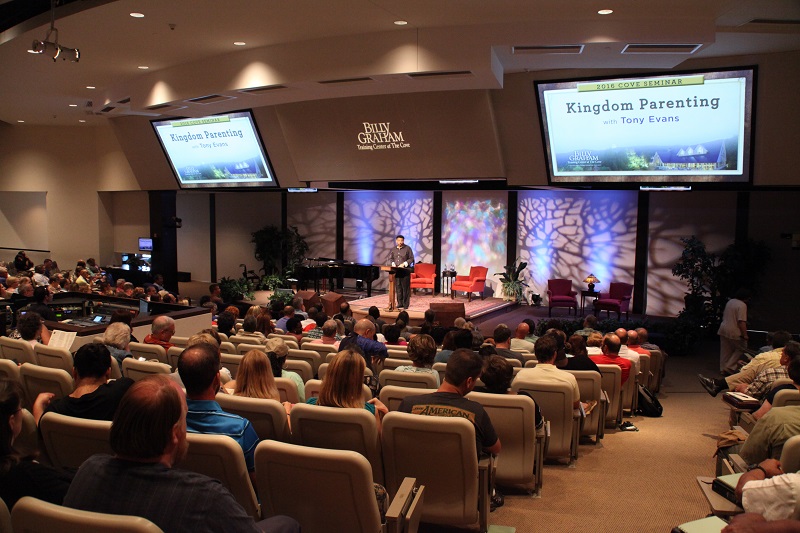 If you've ever been to The Cove, you know the food and fellowship in the dining room is wonderful!  This fine fella's smile says it all! Click here for recipes shared by our culinary team in the kitchen.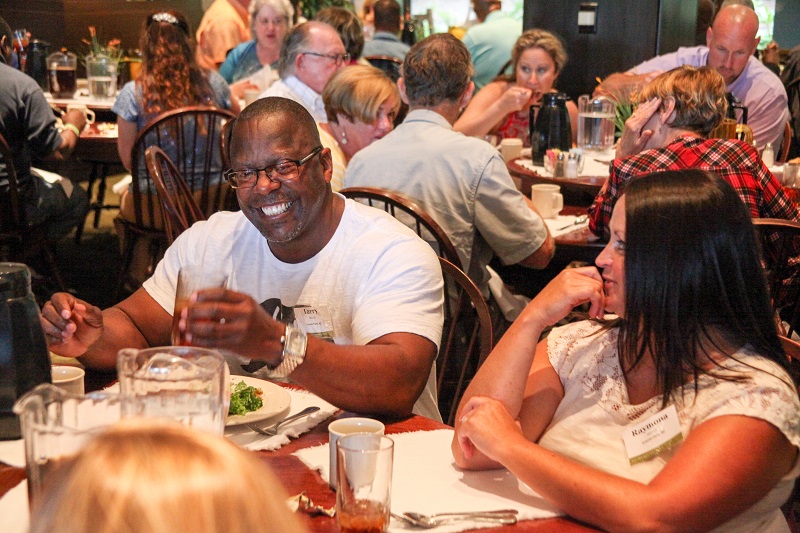 We never tire of the beautiful view off the Training Center deck.  
"I lift up my eyes to the hills.  From where does my help come?  My help comes from the Lord, who made heaven and earth." (Psalm 121:1-2 ESV)
This family of bears were hoping to join in on the Kingdom Parenting seminar, but unfortunately, the cubs were too young to attend.  Last we heard, they were off to Camp Cedar Cliff.
(Photo captured on one of our security cameras.)

Ruth's Prayer Garden is abloom with purple coneflowers, hydrangeas, tiger lilies, roses, and more!  If you haven't stopped by for a garden tour, make plans to now.  You won't be disappointed.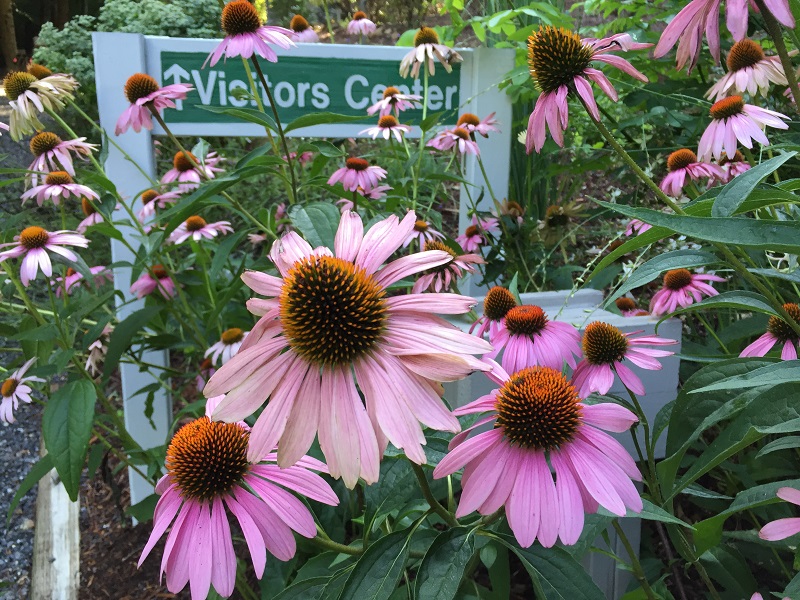 The sun peaking through the forest canopy.  Reminder to be a light in this world!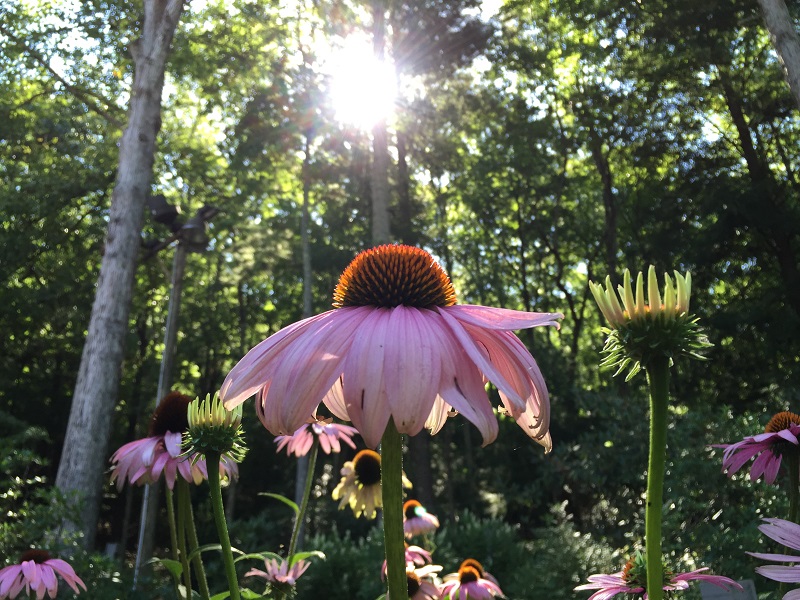 Just look at the vibrant color on these Tiger Lilies!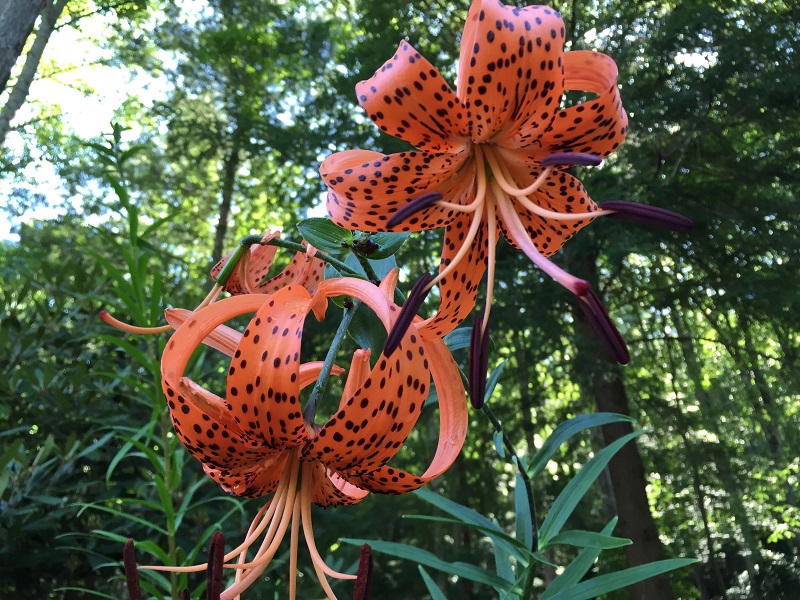 Stephanie Seefeldt leads worship at The Cove several times throughout the year.  This year, she streamed a few worship sets LIVE on her Facebook page.  This one during the R.T. Kendall seminar.  Sorry about the sideways picture, but we wanted to share with you the number at the bottom of the image.  705 people were able to join in Cove worship from all around the world.  Isn't technology amazing!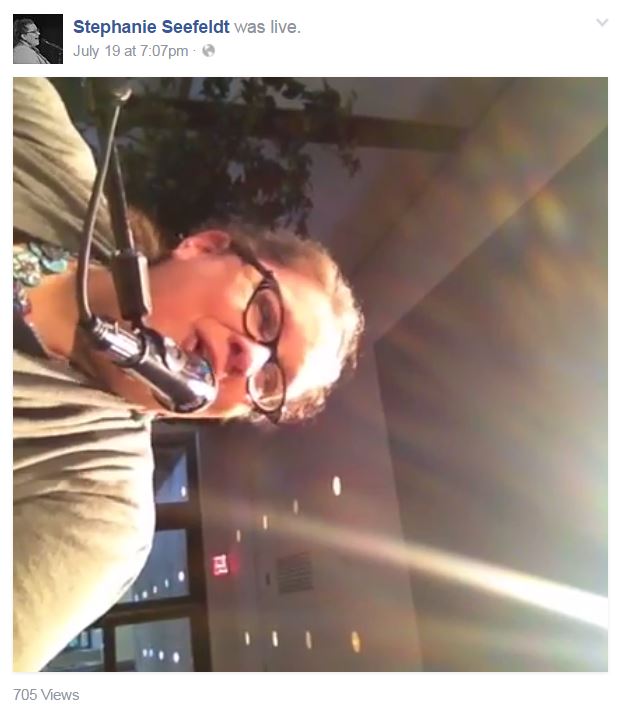 We've been praying for rain, so these rain clouds rolling in one evening early this week were a most welcome site.  
We hope you have a lovely weekend, friends!  "May mercy, peace, and love be multiplied to you." (Jude 1:2 ESV)
---
Click here for a schedule of seminar, concerts and retreats at The Cove in beautiful Asheville, NC.
Interested in hosting your own event at The Cove?  Click here for information.
Visit the Chatlos Memorial Chapel, Visitors Center, and Ruth's Prayer Garden.  Click here for directions and operating hours. Tours are free.