Last weekend on Valentine's Day, Brandon Heath performed a beautiful concert and had a little something up his sleeve.
He had received an email request from a fan who was going to be attending his Evening at The Cove concert on February 14th.  This fan asked if Brandon could help him pull off a very special surprise for his  girlfriend during the concert.
Here's what happened…
First, Brandon told the crowd about an email from a fan asking if he could have a dance with his girlfriend during the concert.  He called the couple up and they proceeded to dance.  Very sweet and romantic!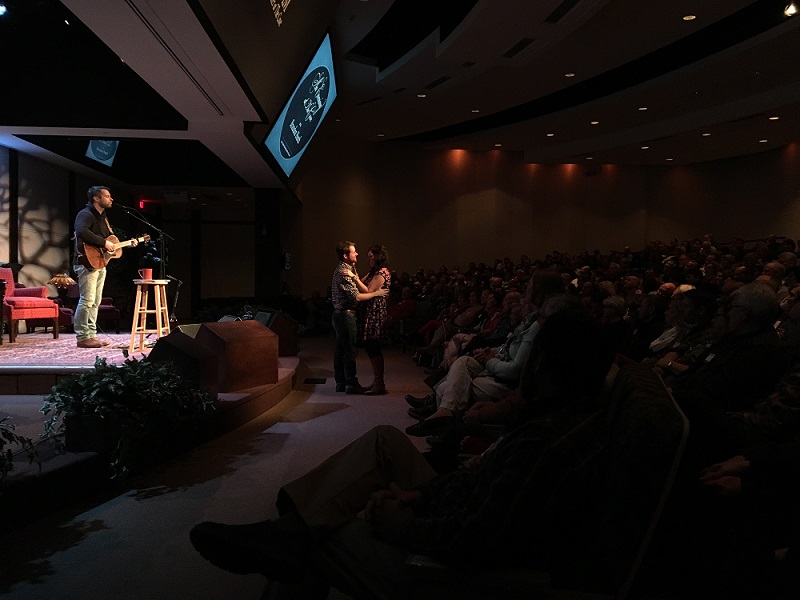 But that's not all…
Next, he dropped on one knee and asked for her hand in marriage, and she said yes!  You should have heard the crowd!  Everyone stood up and cheered!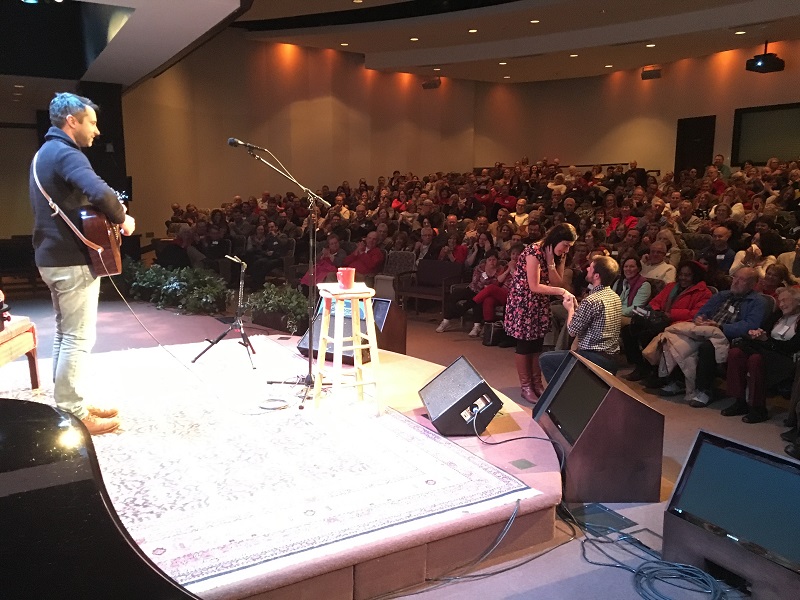 Here is the happily, newly engaged couple with Brandon Heath.  Take a look at everyone in the background…a standing ovation.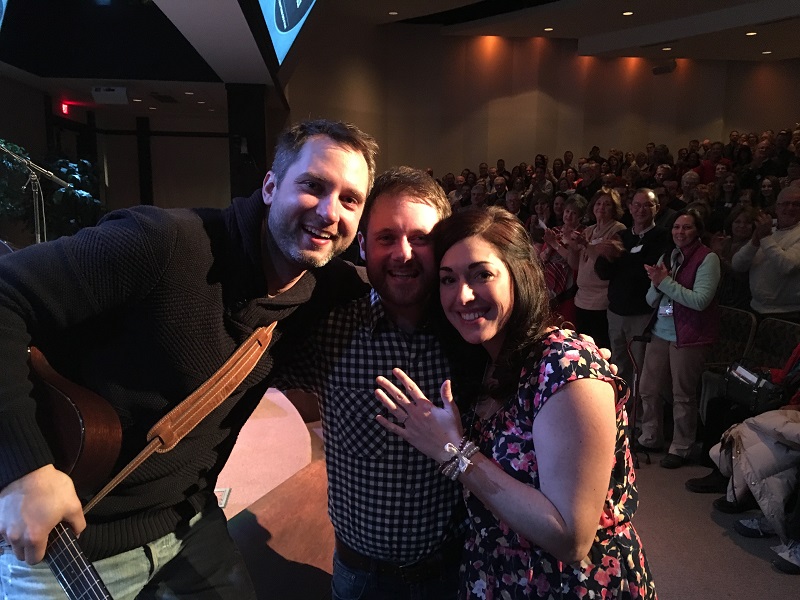 Well, apparently, this young man wasn't the only one with a surprise question for his true love.
Just before the concert this lovely couple was also engaged.  He popped the question in the prayer room!  If you've been in the prayer room, you know what a beautiful and inspiring place it is.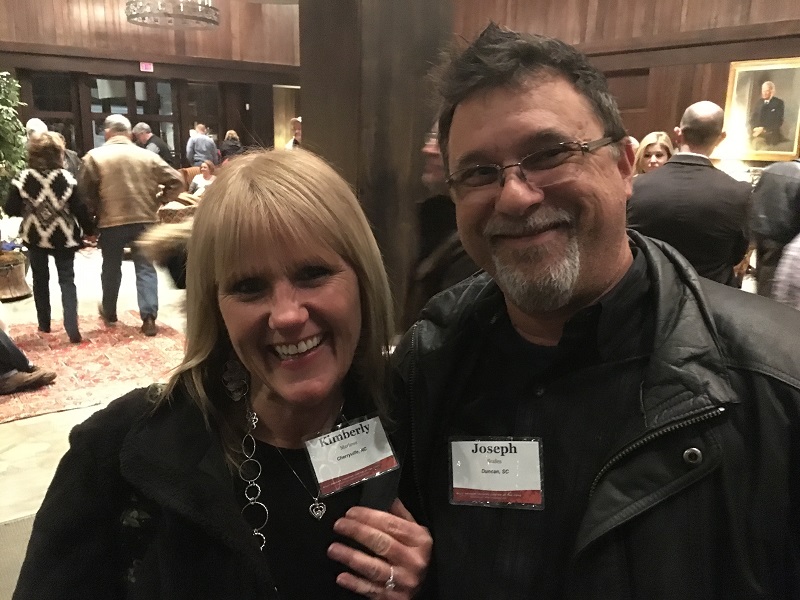 Congratulations to both couples!  We're glad we could be part of your beautiful memory.
Friends, please join us in praying God's blessing and favor over these soon to be married couples.
Love is patient and kind; love does not envy or boast; it is not arrogant or rude. It does not insist on its own way; it is not irritable or resentful;it does not rejoice at wrongdoing, but rejoices with the truth.  Love bears all things, believes all things, hopes all things, endures all things.  Love never ends. As for prophecies, they will pass away; as for tongues, they will cease; as for knowledge, it will pass away. For we know in part and we prophesy in part, but when the perfect comes, the partial will pass away. When I was a child, I spoke like a child, I thought like a child, I reasoned like a child. When I became a man, I gave up childish ways. For now we see in a mirror dimly, but then face to face. Now I know in part; then I shall know fully, even as I have been fully known. So now faith, hope, and love abide, these three; but the greatest of these is love. — 1 Corinthians 13: 4-13 
Click here to visit our website.  We'd love to see you!