Fall has arrived! We do hope you'll have a chance to visit us during this beautiful season.
Foggy morning trail to the overlook: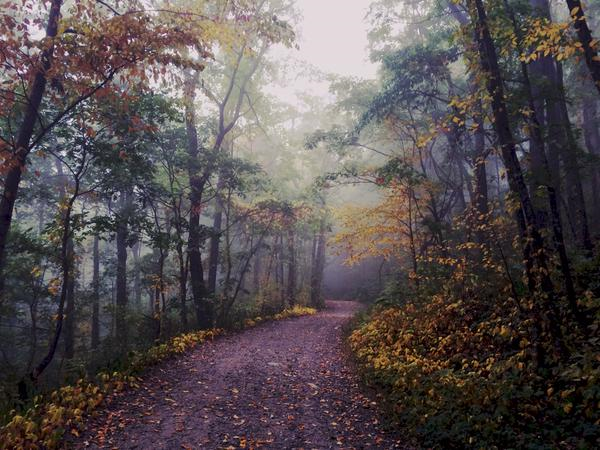 Foggy morning view from the overlook: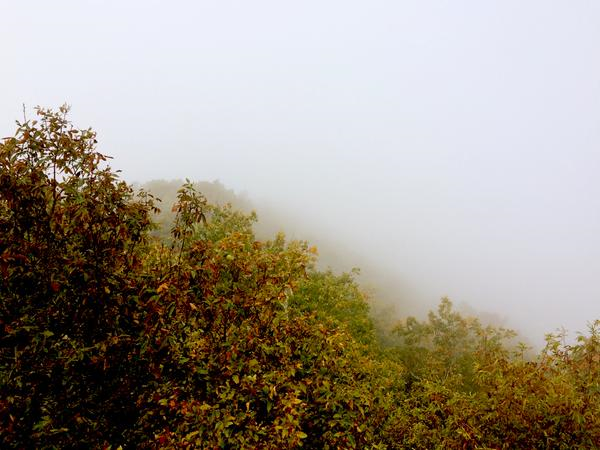 If you've been here, you've seen the beautiful seasonal decor that one of our gifted employees, Angie, creates. She's done it again! Look at the beautiful Fall display here on our John Deere hay loader. Where does she get her vision and gifts from? She will always tell you, "It's all Him," as she points heavenward.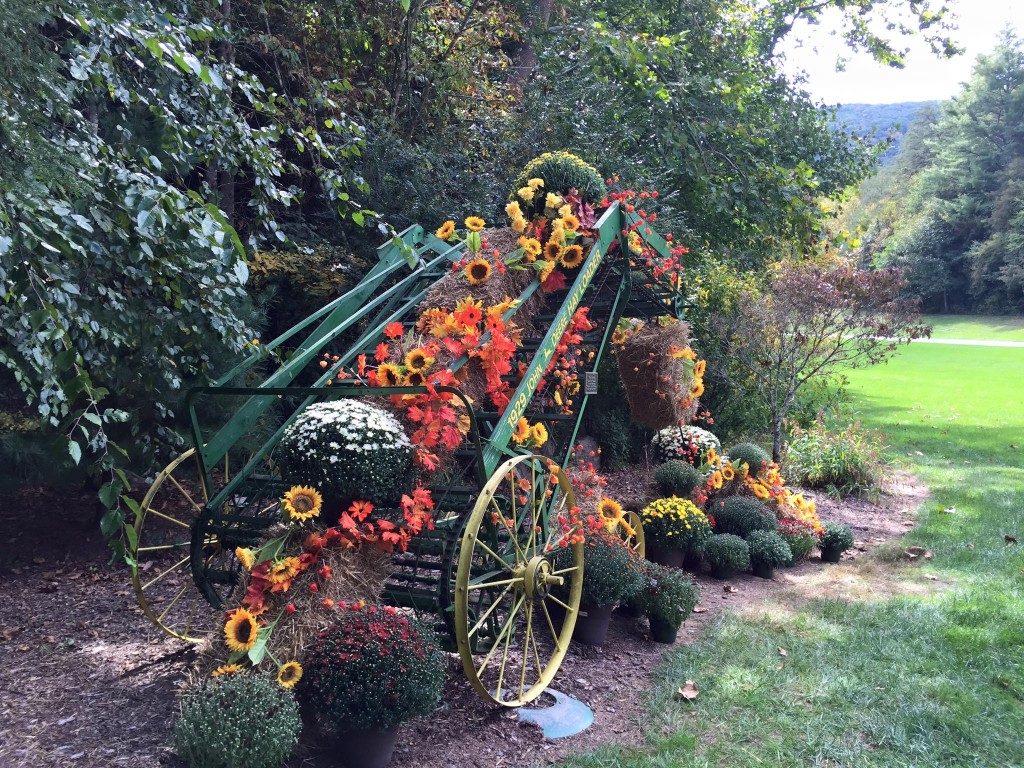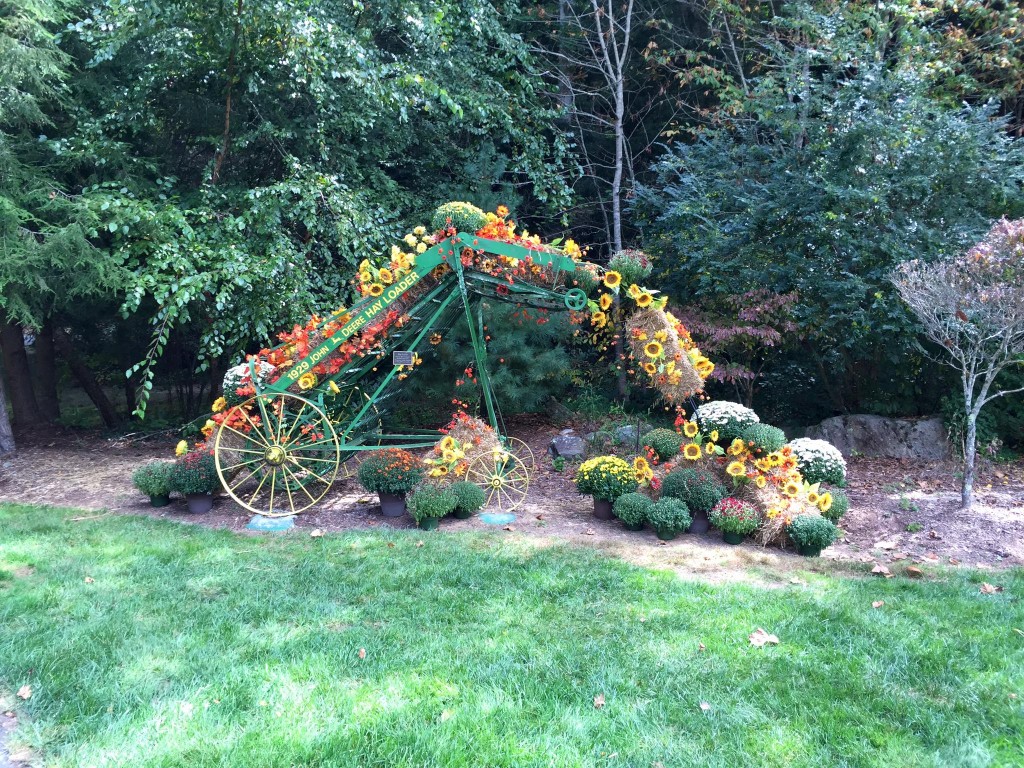 Click here for information on a free tour at The Chatlos Memorial Chapel and Visitors Center.
Click here for a listing of all upcoming events at The Cove.
God bless you!