Billy and Ruth Graham prayed The Cove would be a place where people could step away from the daily distractions of life and draw closer to God.
There are many places around our property, inside and out,  where our guests slip away to enjoy quiet time with Him.  Our photos today are ones that guests have shared with us capturing their quiet time spots.
A pastor from South Carolina attending a seminar found this quiet spot on the deck of one of our inns.  The caption he shared: "A state of serenity at The Cove … Speak Lord!"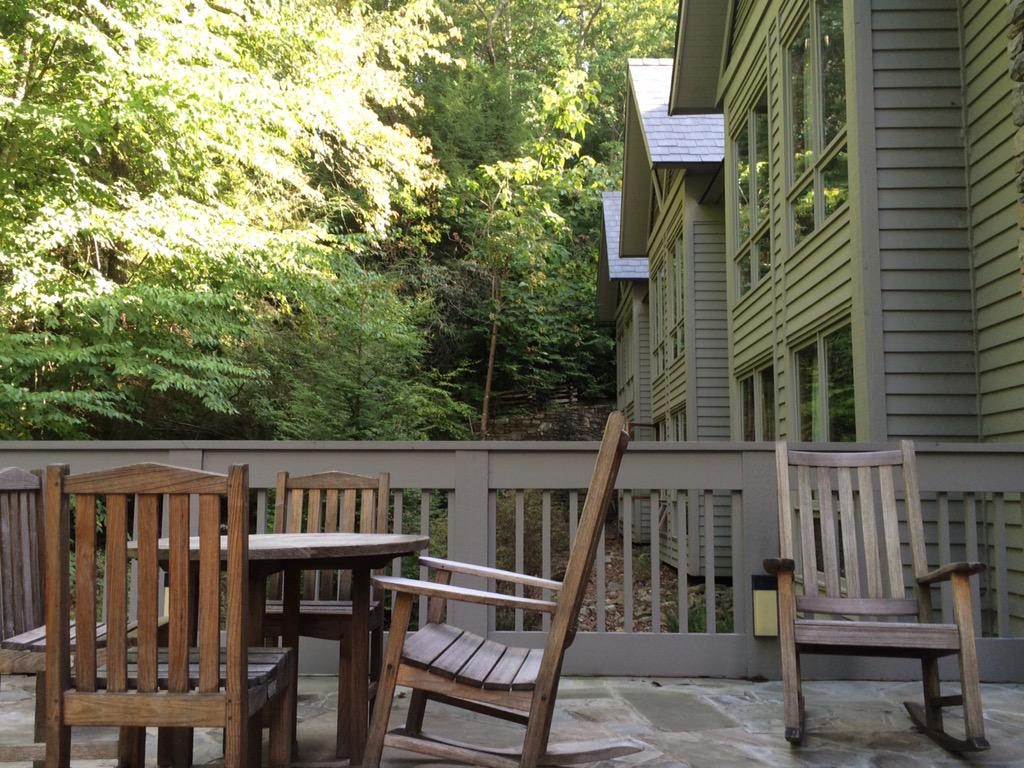 A young woman from the Chicago, IL area shared this photo of her quiet time with the Lord while on a Personal Spiritual Retreat.  If you like colored pens and sticky notes, we know you'll love this photo!
Photo:  Rear deck at the Training Center.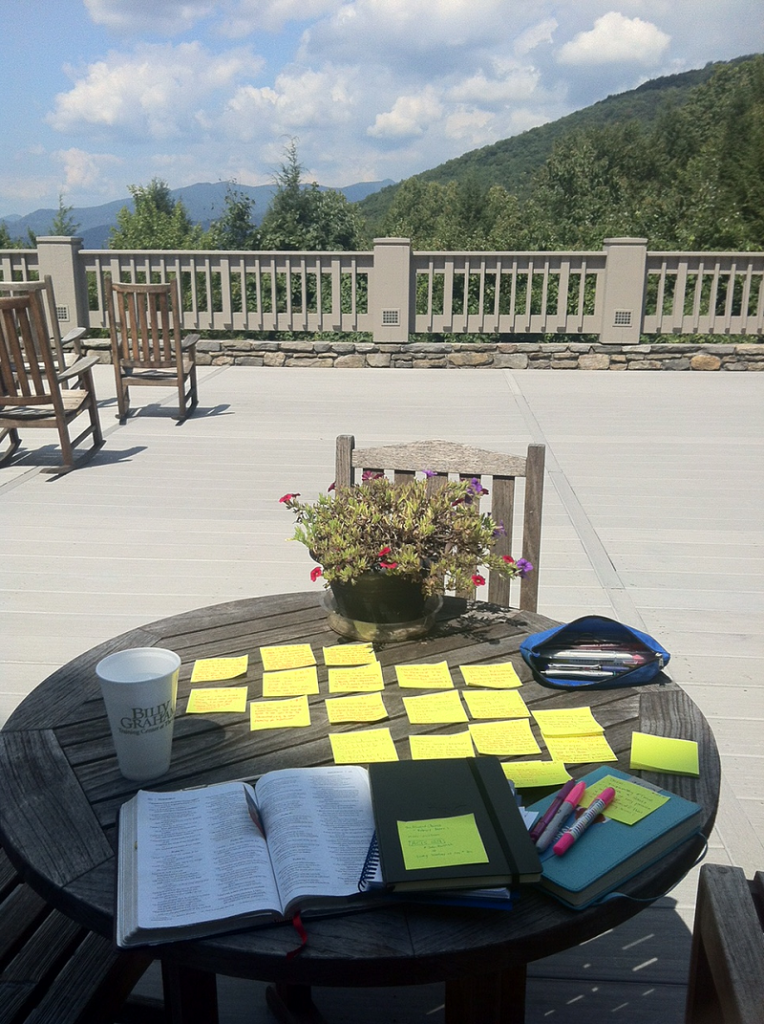 Click here for a listing of all upcoming events at The Cove.
If you'd like to host your own group retreat at The Cove, click here.