"When I look at Your heavens, the work of Your fingers, the moon and the stars, which You have set in place…" Psalm 8:3
Have we got something special for you today!
The moon was full when, a guest here at The Cove, took these amazing  photos from the rear Training Center deck.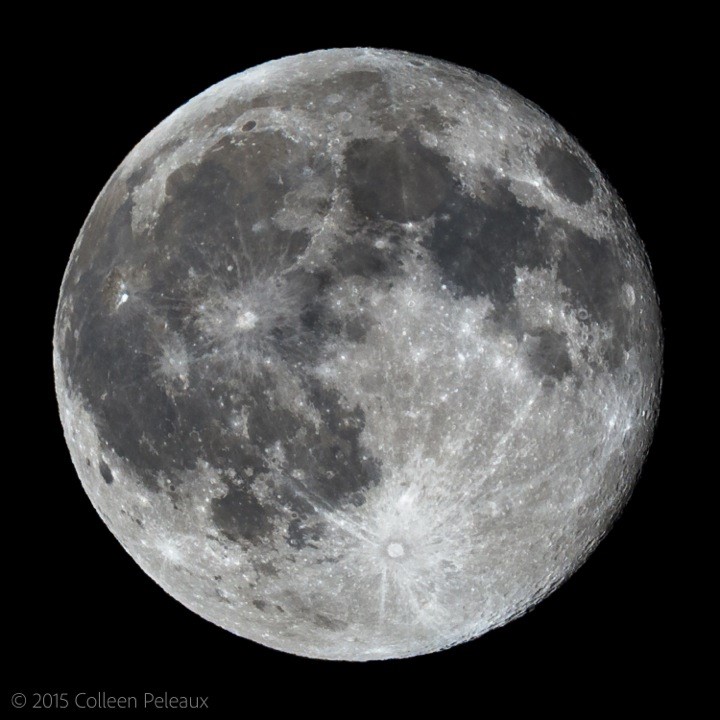 Colleen, an amateur photographer, said she mainly shoots for fun.  This was her first attempt at getting a photograph of the moon.  We would never have guessed!  Well done, Colleen!
Colleen, who was shooting with a Tamron 150-600mm lens on her Nikon D7200, shares the following tips for this kind of photography:
1. Always use a tripod
2. Use a wired or remote shutter release
3. Use a good telephoto lens
4. Darkness helps a lot (Colleen extended thanks to Cove staff member Bill, who turned off the Training Center deck lights for her).
Thank you for sharing with us Colleen!  We hope you'll come back again and capture more of God's awesome creation.
Click here to see what's happening at The Cove.