"As a deer pants for flowing streams, so pants my soul for you, O God." Psalm 42:1

It is so wonderful to see all the deer on our property this time of year.  This week we've had a mama and her fawn that greeted some of our staff right outside their office windows.  The others (four of them, but could only get three in the picture!) were caught crossing the road early one morning.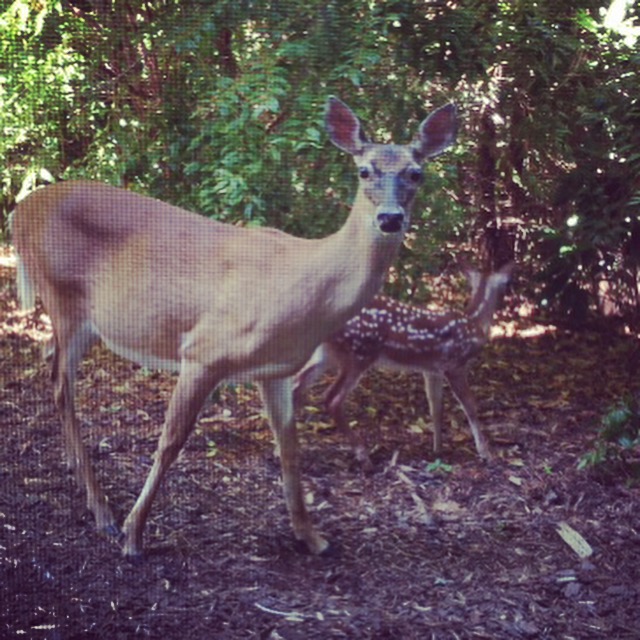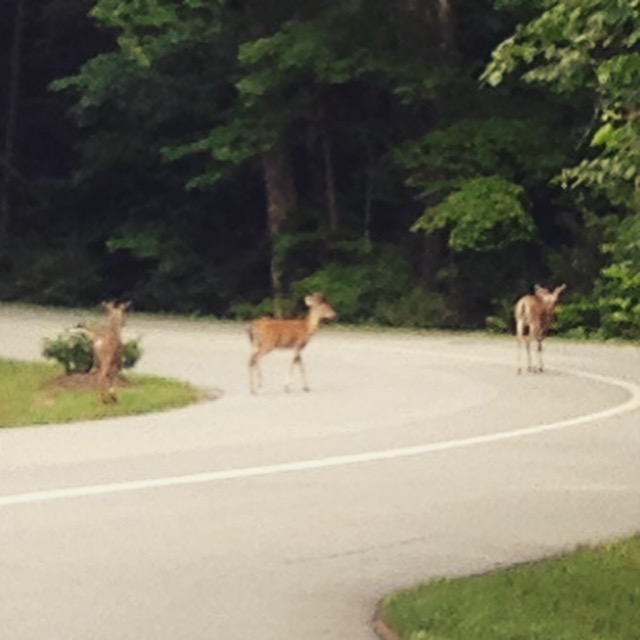 The video below was filmed almost exactly two years ago in our staff parking lot, but we wanted to share with you today because you don't get to see this type of footage very often.  Enjoy!
Click here to view the video if it does not show up in your browser.