This photo captures a sweet moment of refreshment and fellowship on the Training Center deck for a group of chaplain volunteers attending a four-day training retreat at The Cove this week.
The chaplains, who minister to the brokenhearted in the aftermath of disasters, are attending training classes to equip them to support the emotional and spiritual needs of those they come across in their work.
Click here to read a full article on this crisis ministry conference.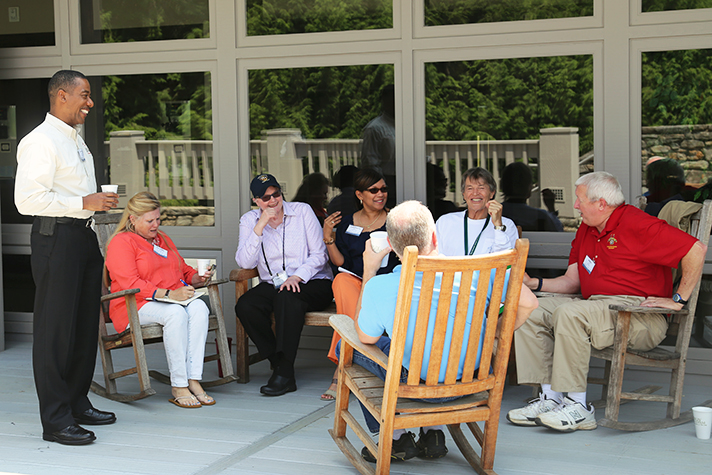 Would you like to host your group's next retreat, conference or ministry program at The Cove?  Click here to find out more about our facility and how we can meet your group's needs.