We've got some serious prayer warriors that work and volunteer here at The Cove.  This is Betty who celebrated her 92nd birthday this week.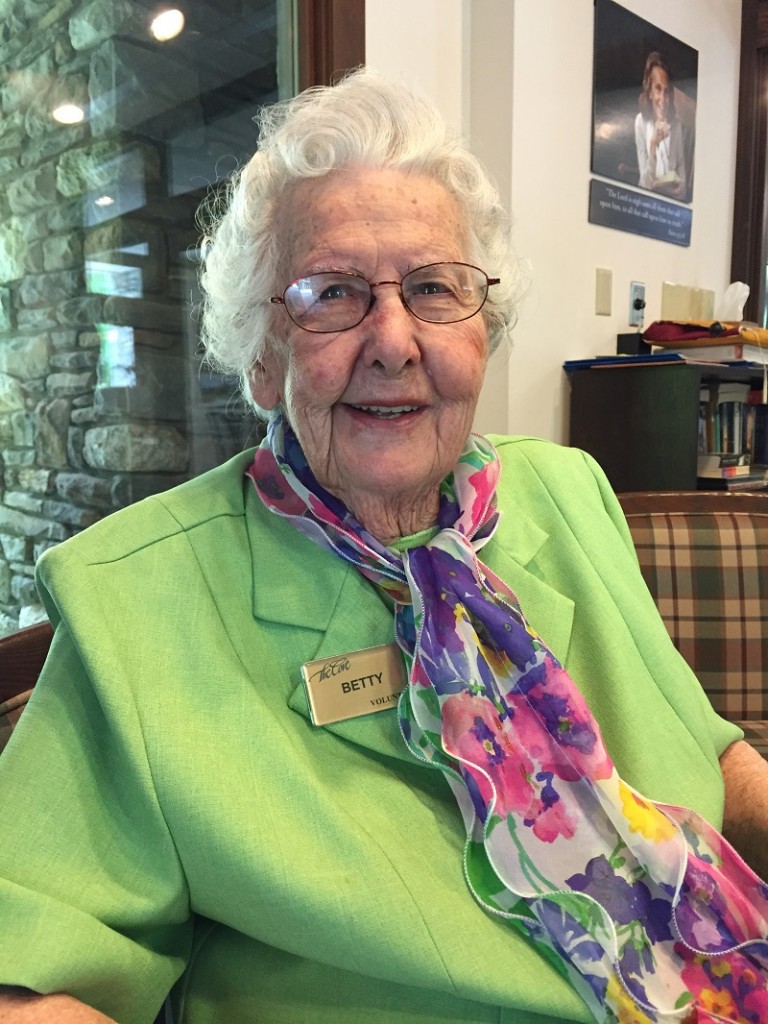 Betty has volunteered at The Chatlos Memorial Chapel & Visitors Center here at The Cove for 26 years!  When she first started volunteering, she gave tours to our visitors.  Betty is now faithfully volunteering every Friday–dedicated to praying for our visitors, guests, fellow volunteers and staff.
When this picture was taken, Betty had already prayed for 481 people.  No, that's not a typo–four hundred eighty one–all covered in prayer before noon!  How does she keep track?  She makes a check next to their name or on their prayer request card and keeps a running tally.
At 92, Betty is sweet, sharp as a tack and quick witted.  If you are visiting us on a Friday morning, make sure to stop by and say hello to her.
Fun fact: Betty earned 12 varsity letters while in high school.
Would you like to volunteer at The Cove?  Click here to complete a volunteer application.
Make a plan to visit The Chatlos Memorial Chapel & Visitor's Center.  Tours are free.  Click here for hours of operation and directions.