We have a super talented team in our kitchen that creates delicious meals and desserts for our guests every day!  Check out what they were up to one morning earlier this week.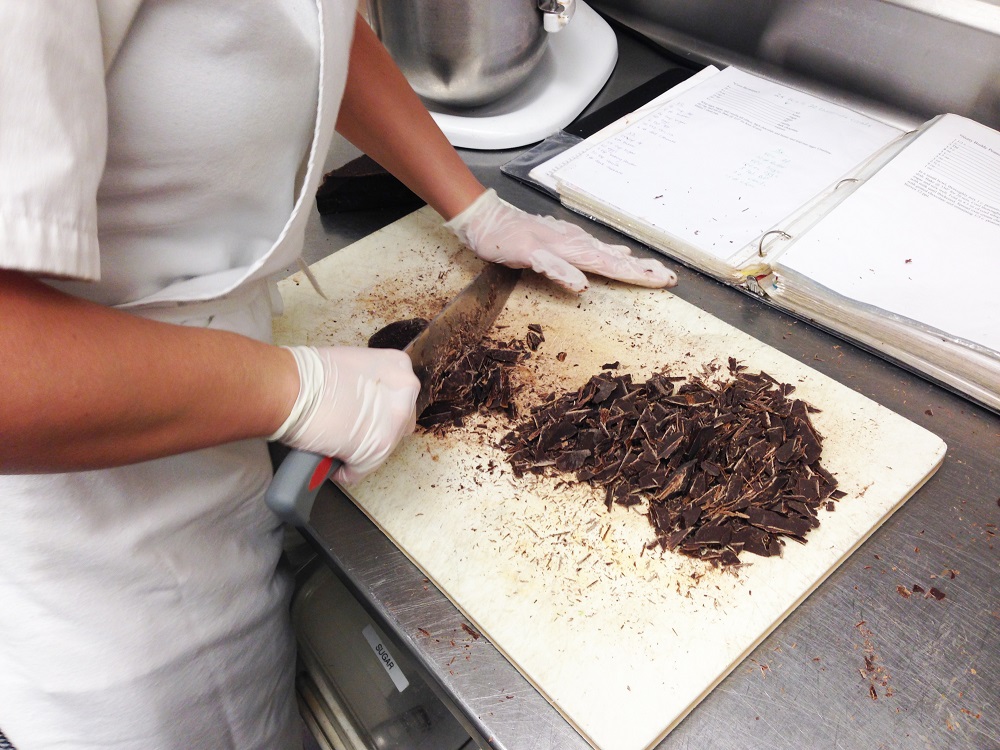 Melanie spends time chopping chunks of chocolate for homemade brownies.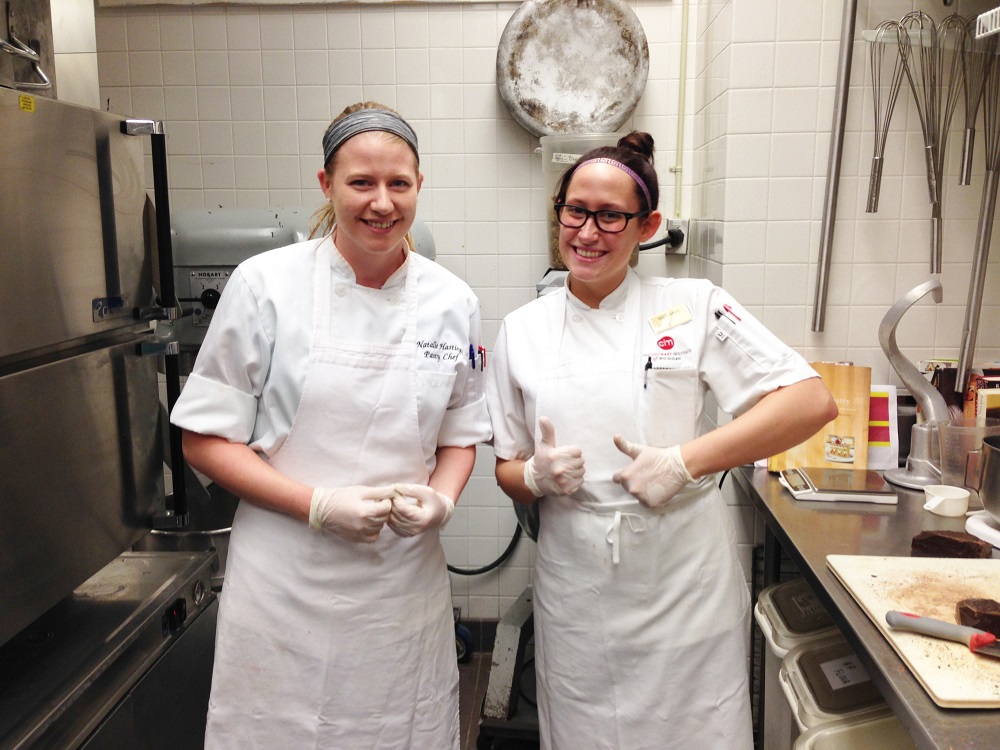 Natalie and Melanie working well as a team as they prepare desserts for guests at The Cove.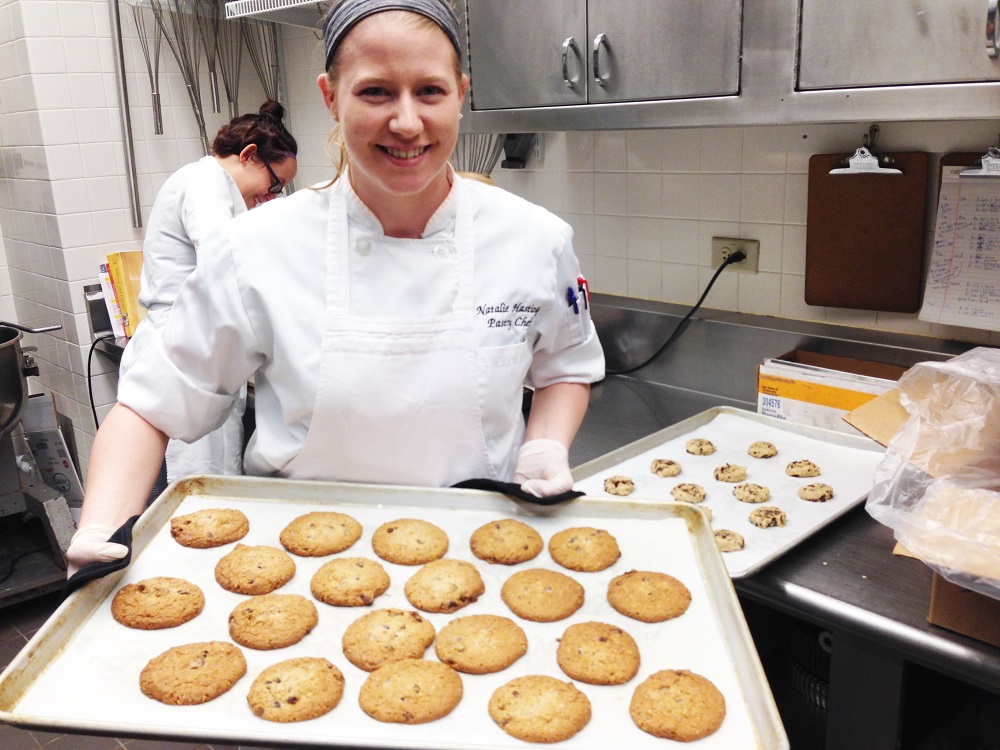 Pastry Chef Natalie showing off her delicious homemade cookies!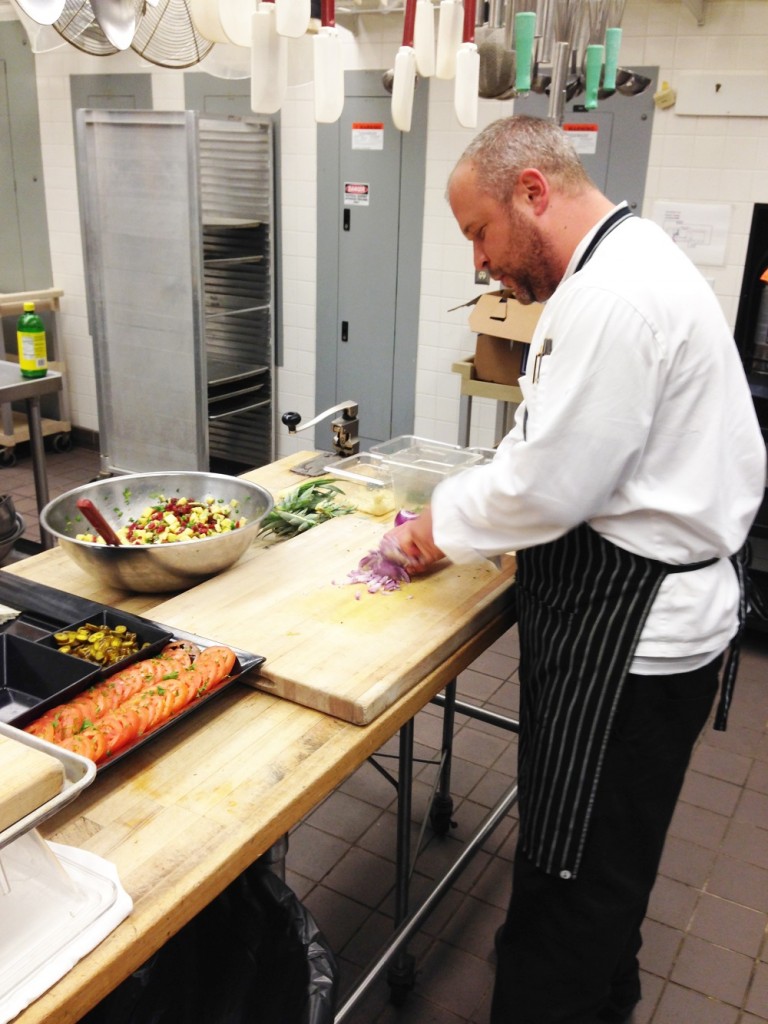 Executive Chef Douglas expertly chops onion for a cranberry and pineapple salsa which will be used to garnish turkey burgers for lunch.
Click here to search for recipes from The Cove kitchen.
Make sure not to miss our "Behind The Scenes" feature on The Cove Kitchen coming up next month!
We'd love to see you at The Cove this year! Click here to visit our website to see what's coming up.