We hope you will enjoy our "Prayer Note"—an internal communication here at The Cove, created each month to remind and encourage our staff to pray. We share these with you at the beginning of each month in hopes that you, too, will be encouraged.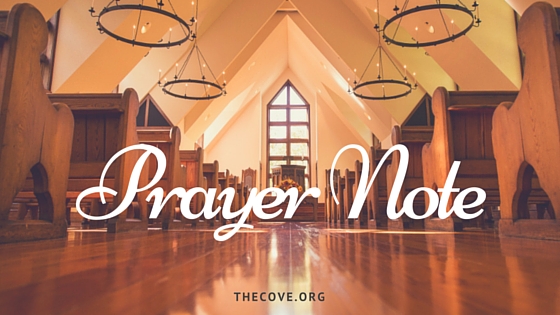 "Seek the Lord and His strength; seek His presence continually" (1 Chronicles 16:11, NASB).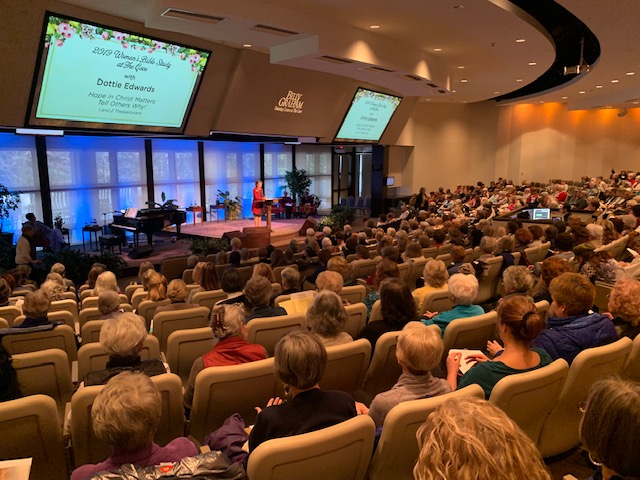 Tuesday, January 8, and subsequent Tuesday mornings throughout the month of January will find the Training Center filled with the sound of women's laughter and excited chatter as ladies gather to attend our morning Bible study.  Please pray for our new speaker, Dottie Edwards, as she leads these women in a study of God's Word each Tuesday morning from January 8 through March 5.  Pray also for Kendra Graham as she continues to teach in our Tuesday evening Women's Bible Study, January 8 through February 26.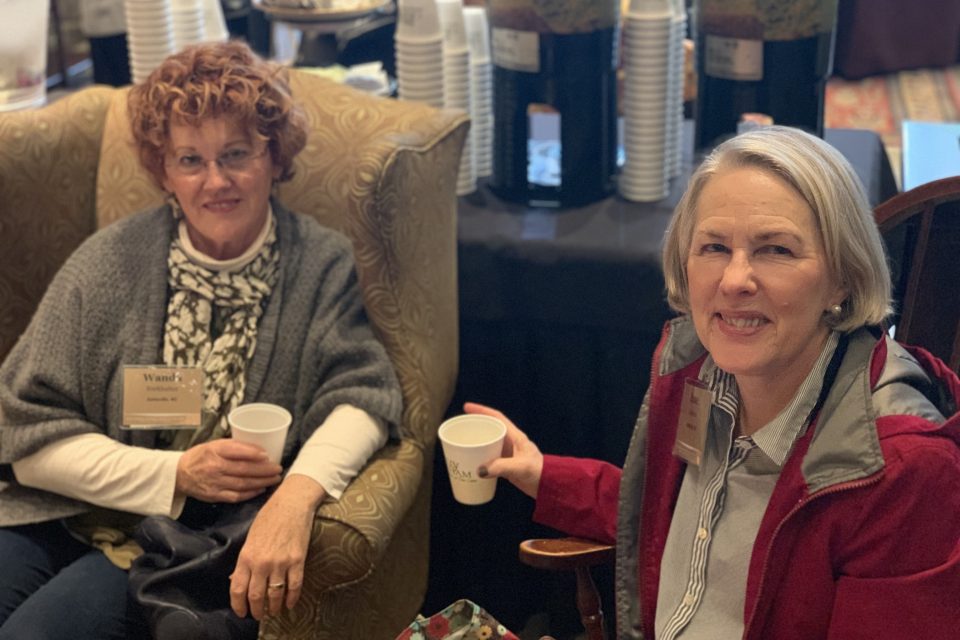 Here are some specific ways in which you can pray for The Cove throughout the month of January:
Pray that many women from the Asheville community and surrounding areas will be drawn to come to The Cove to study God's Word.
Pray for Dottie Edwards to teach God's Word with courage, boldness and great joy as she shares the truth that Hope in Christ Matters. Pray that the Holy Spirit will work in the lives of each individual, revealing to them the hope that comes from knowing God and claiming His promises.
Pray for Kendra Graham to teach the Scriptures with clarity, accuracy and excitement and she takes the ladies of a journey of discovery through the desert of the exodus, revealing with undeniable certainty that God—The Great I AM—is enough. Pray for each participant to take this truth to heart and discover for themselves that God is enough for their every need.
Pray for Michelle Bachelor as she leads the team each week.
Pray for emcees Patty Stump and Jill Gottenstrater as they welcome the ladies, support our speakers and share important information each week.
Pray for safety for each carload of women that enters and leaves our gates.
Pray for sweet fellowship and for new relationships to be formed as sisters in Christ join together for study, small group times and around the tables in our dining room.
Pray for Cove Staff who will serve in various capacities each Tuesday and throughout the week. Ask the Lord to let Jesus be seen on our faces and heard through our words as we: take calls for registration and lunch reservations…welcome cars coming through our gatehouse…answer questions at the Front Desk…prepare handouts and program materials…run the sound system and advance slides…greet guests entering the doors of our Training Center and Chapel…clean buildings…maintain our roads and grounds…prepare and serve food…clear tables…prepare schedules…and carry out a multitude of other tasks and assignments!
Written by: Donna Riesen
---
Click here for a schedule of seminar, concerts, and retreats at The Cove in beautiful Asheville, NC.
Are you a Christian church or non-profit ministry looking for a place to hold your conference, retreat or ministry event?  Click here for more information on holding your event at The Cove.
Visit the Chatlos Memorial Chapel, Visitors Center, and Ruth's Prayer Garden. Click here for directions and operating hours. Tours are free.
JanFollow us on social media.