Next week is the first of a NEW series of concerts designed to encourage senior adult believers at The Cove!  The SeniorSalt Impact evening programs will begin with a delicious buffet-style dinner, followed by a worshipful evening of music and fellowship.  All for only $29 per person!  Register for one or all three of the concerts today!   
Coming up on March 1…The Cockman Family: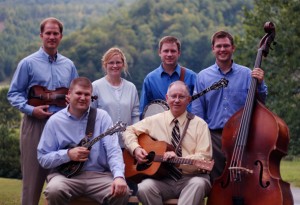 The award winning Cockman Family Bluegrass Gospel Group is made up of four brothers, their sister and their Dad.  They have a unique bluegrass gospel style. Their harmonies, original songs and original arrangements of the old gospel songs have been immensely popular with their audiences. Fans love their family-style entertainment as well. As the family continues to grow, the grandchildren are also joining in on the tradition…the 10 and 11 year old girls were awarded the 2011 WMA Harmony Yodeling Duo of the Year and the 2011 WMA Youth Harmony award at the Western Music Association Showcase and Awards Show in Albuquerque, NM!  For more information on the Cockman Family, visit their website: www.cockmanfamily.com
To register click here or call 1-800-950-2092.
July 5 – The Burchfield Brothers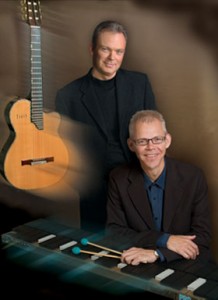 Dove Award nominees Jon and Ben Burchfield make music that inspires the soul. Combining such styles as Smoky Mountain Jazz, Gospel and Classical, along with a bit of Irish flavoring, this unique duo from Nashville, Tennessee mesmerizes audiences of all ages.  An evening with The Burchfields can be described as "reaching the ages," as familiar music, masterfully played with stylistic diversity, bridges the gap of the generations. They have traveled throughout the United States and abroad sharing their dynamic arrangements of hymns and praise songs.  The Burchfield Brothers share a God given passion to create music, and for them, it is an expression of their love for Christ.  For more information on the Burchfield Brothers, visit their website: www.burchfieldbrothers.com.
To register click here or call 1-800-950-2092.
 August 30 — Randall Atcheson
Performing in the Chatlos Memorial Chapel…hurry space is limited!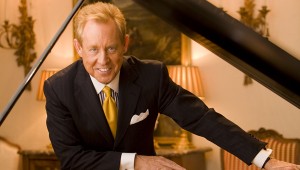 Widely acclaimed pianist/organist, Randall Atcheson, is the epitome of a musical Renaissance man. His gift and versatility for musical styles was evidenced early in life when he was recognized as a prodigy on both piano and organ. In fact, he became the only student in the history of The Julliard School ever allowed to pursue, and receive, simultaneous degrees in piano and organ performance.  Atcheson has performed many times at Carnegie Hall and has traveled the world over thrilling music lovers.  He is listed on the distinguished international roster of Steinway Artists.  Randall will be performing a rare concert in the Chatlos Memorial Chapel here at The Cove!
To register click here or call 1-800-950-2092.
NOTE: As part of these evening events, we also offer an optional overnight lodging stay, at applicable rates, complete with a complimentary breakfast. 
For information on all the programs and events at The Cove, visit: www.TheCove.org
Click here to go directly to the Senior Events page.