By Will Graham, Cove Executive Director
I first met Michael Ruheta in Kisumu, Kenya, in 2013. I was there to hold an evangelistic outreach, and Michael was one of two men who came from Arusha, Tanzania, to observe the Celebration and extend an invitation for me to hold a similar outreach in their city.
Michael was one of those guys who had an infectiously-positive attitude, and a smile that radiated love and joy.
He became one of our local coordinators for the Tanzania Celebration, and wholeheartedly and passionately guided the efforts that ultimately resulted in thousands hearing the Good News of Jesus Christ. Michael recognized that time was short and eternity was at stake, and he did everything he could to ensure that as many as possible heard of the death-conquering love and sacrifice of Jesus.
In fact, more than 1,700 made a commitment to Christ, thanks in no small part to Michael's efforts for the Kingdom.
Sadly, he was not there physically to see the fruit of his labors.
In April of this year, just two months shy of the Celebration, Michael was tragically killed in a car accident. He was riding in a public transportation van that was in a horrific accident. He was the only fatality. Michael, the devoted and selfless servant of the Lord, left behind a beautiful wife and four sweet children.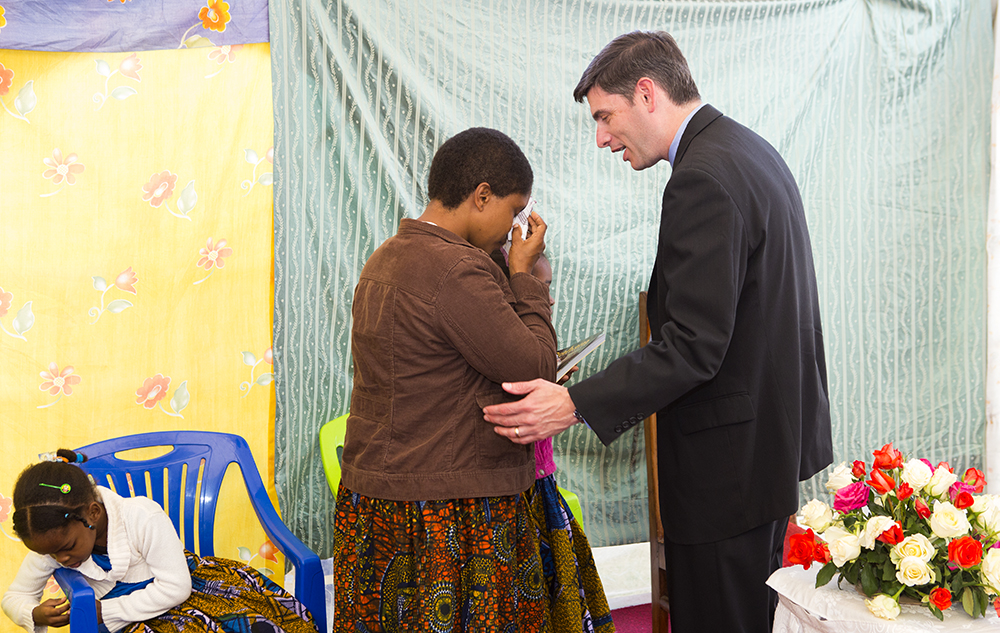 I'm sharing the story of Michael Ruheta for a few reasons.
First, I want you to know his name. This man who gave so much and served so diligently deserves to be remembered.
Second, I want to point out that time is short. We do not know the number of days we have left on this earth, and we need to make every moment count for the sake of the Kingdom of Jesus Christ. You cannot go back and reclaim lost time, and so much of our time is spent on things that are irrelevant in the scope of eternity.
Michael had an urgency to share the Gospel message, and he used the days that he had (so few, in our earthly view) to preach the hope of Christ. He made use of the days he had.
Finally, Michael's life shows that we may not get to see the harvest. I know that he was looking forward to seeing his countrymen respond to the hope that can only be found in Christ. He desired that deeply, and worked hard for it. But God called him home before he had the opportunity.
We need to understand that in sharing the Gospel, we may not see the immediate fruits of our labor either. One plants, one waters, and one harvests. You may be the person who plants the seed by first sharing the hope of Christ. You may be the one funding missions overseas who will never actually have the front-row view of the crowds streaming forward.
Whatever role God has for you, do it wholeheartedly and trust that – whether you're there to see it or not – He is at work through you.
Michael's life and testimony were shared at his funeral; a testament to his love for Jesus and passion to see Him shared and glorified. Because of this, even after his death, many gave their lives to Christ.
Can we say the same in our lives? Are we living every day like it may be our last and eternity is at stake? Are we seeking glory for ourselves, or are we selflessly proclaiming Christ regardless of the outcome?
Michael is an inspiration and challenge to me, in his life and in his death. I hope you can say the same, and will make every moment today count for Christ.