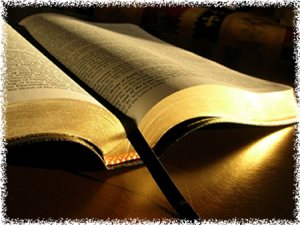 Welcome to Kendra Graham's online Bible study.  This is a place where we can come together and share tin he journey towards Scriptural truths and spiritual maturity.  We pray this will be a safe, respectful, resourceful place to come and discuss God's Word…to discover What it says…What it means…and What it means to you!
Kendra suggests you use the following process when studying Scripture.  We have included an example of this process from John 1:1.
Step 1:  Pray
Step 2: Read God's Word (look at the passage)
1 In the beginning was the Word, and the Word was with God, and the Word was God.  
Step 3: What Does God's Word Say? (list the facts)
1 In the beginning the Word was with God and was God.
Step 4: What Does God's Word Mean? (learn the lessons)
1 God's Word is not just ancient philosophy, it is eternal Truth.
Step 5: What Does God's Word Mean to Me? (listen to his voice)
1 How do I view the Bible?
Kendra Graham NOTES from Joshua 10:20-27 
What does it say? THE FACTS
20.   When Joshua and Israel finished slaying them and the survivors who remained entered the fortified cities,
21.   all the people returned to camp in peace, no one uttered a word against Israel
22.  "Open the mouth of the cave, and bring the five kings out"
23.   They did so: The king of Jerusalem, Hebron, Jarmuth, Lachish & Eglon
24.   Joshua called for all men of Israel, and said to the chiefs who had gone w/ him"Put your feet on the necks of these kings" So they came near and put their feet on their necks
25.  Joshua said, "Do not be afraid or dismayed, be strong and of a good courage, for thus the LORD will do to all your enemies.
26.  Afterward Joshua struck, killed them and hanged them on 5 trees until evening.
27.  So it was at the going down of the sun Joshua commanded & they took them down, cast them into the cave where they had been hidden and laid large stones against the cave's mouth
What does it Mean? THE LESSONS 
20-21: When the power of God has been revealed (to believers as well as non-believers) there is nothing to say that we could possible add.  (EVERY knee will bow, every tongue will confess that Jesus is LORD!)
22-24: These kings went against God and His people with all they had, it is hard sometimes for us to wrap our brains around an all merciful God and an all righteous and just God, we like to focus on the mercy, don't we?  There is a time for EVERYONE to receive God's grace and God's mercy, and that time is NOW! NOW is the day of salvation (2 Corinthians 6:2)! If you have ears to hear, HEAR!  Because there is a day coming, when time will run out…. your decision is NOW.  The Canaanites and Amorites, and all the other "ites" had year after year, decade after decade to repent, and stop the wickedness (Genesis 15:6)…. until God said enough is enough and their wickedness was complete, and God went before Israel like a consuming fire and destroyed these nations that were mightier than Israel.  Did God give Israel the land because they were so good?  No, God gave Israel the land because Canaan was so wicked, and because of the Righteousness of God's character, not the righteousness of Israel's character (Deuteronomy 9). God loved the people of Canaan, and was patient and long suffering waiting for them to come to repentance. In Romans 1 Paul talks about not having an excuse, because if you see one sunrise you should know there is a God, but the people of the land became more depraved, and deepened in their wickedness, and the result, the consequence of sin is always death.  Romans 6:23, "For the wages of sin is death."  God means what He says.  Romans 3:23 "For all have sinned BUT the GIFT of God is eternal life!."  Yes, there is hope!!! The GIFT of God is eternal life, a life raft! Well what is the gift of God? Is it possible for you and I to attain this gift? YES! John 3:16, "For God so LOVED the world that He GAVE His only Son (Jesus) that whosoever BELIEVES in Him will have everlasting life!" The gift of God is Jesus! Romans 10:9 "If you confess with your mouth the LORD Jesus and believe in your heart that God has raised Him from the dead, you will be saved!" 2 Peter 3:9, "The LORD is not slow about His promise, as some count slowness, but is patient toward YOU, not wishing for ANY to PERISH but ALL to come to repentance"
GOD IS MERCIFUL, AND GOD IS JUST.
25: Joshua remembers what God has said in His Word, and encourages the nation.  God is faithful to His Word, and Joshua is living by it.  The things God calls us to do are hard, we will be tempted to run, hide and be discouraged.   I must remind myself who God is, not who I am.
26-27:  The very thing these kings thought would be their shelter was their grave.  Be careful what I put my faith in, if it is anything other than Jesus, I will come up short.  The stones piled up in front of this cave, this grave, are a good warning to you and me… don't delay in repentance to God! John 14:6, "I (Jesus) AM the Way, the Truth and the LIFE no one can come to God, but through Me."
What Does it Mean to Me? THE APPLICATIONS
20-21:  When have I seen God work in mighty ways and been speechless about what He has done, either for me or someone else? (If the answer for this question is never… read the stories of Hudson Taylor, Amy Slessor, Bill Bright, Jim Cymbala) there are countless others on the testimony of God's amazing power that will leave you and I speechless!
22-24: Has there been a time in my life when I have personally repented of my sin and asked for the forgiveness of God that is available because of Jesus?  Or am I living my life in direct opposition to God, thinking I have plenty of time to make things right before the end?  Do I realize and know that God loves me and His plan for me is not destruction and punishment, but love and acceptance if I will just humble myself before Him?  Do I need to stop here and NOW and ask God to forgive me?
25:  Am I in God's Word enough to remember His promises and challenges to me?  Do I believe God is who He says He is and will do what He says He will do?
26-27: Who or what do I put my faith in to provide for my safety, my needs my assurance for the future?  A job? A spouse? A talent? My charity? The good stuff I do? Only Jesus is our assurance!
HOMEWORK:
Read Verses 28-43 (Joshua chapter 10), focus doing the 3 questions on verses 40-43. 
Share with us your lesson(s) and applications and what they mean to you.
Do you know someone that might be blessed by joining our study? Please share this blog link with them.