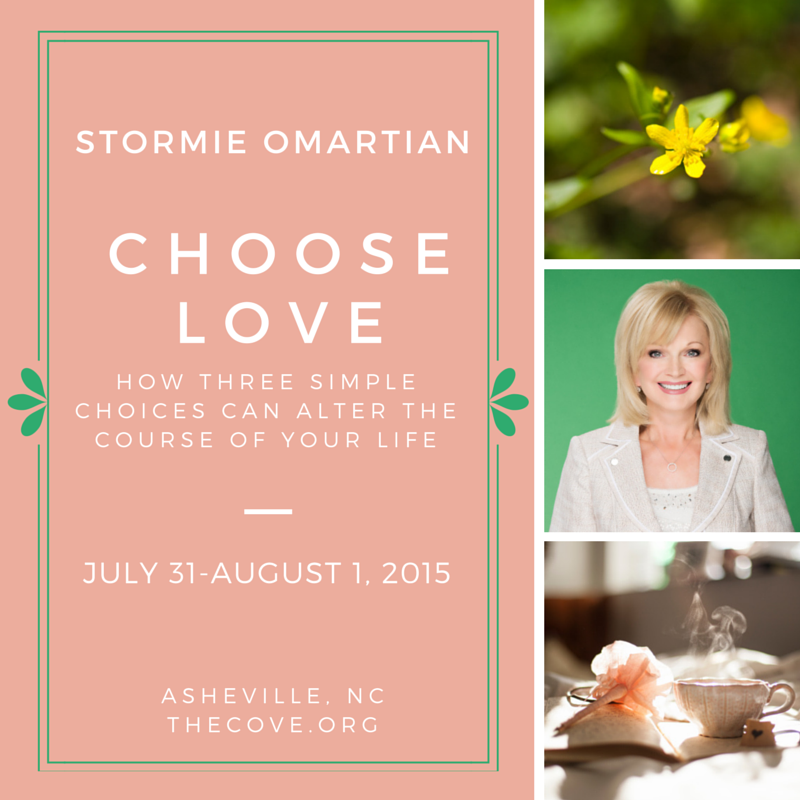 Ladies, join us for a special two-day retreat here in Asheville at The Cove with Bible teacher and award-winning author, Stormie Omartian.
Stormie will break down these three simple choices that you can make to alter the course of your life:
Receive His love for us.
Express our wholehearted love for Him.
Love others.
When you make these simple choices each day, you will see how God can transform your life and the lives of those around you forever.
Grab a friend, neighbor, sister, daughter, or maybe even your whole Sunday school class and join us July 31-August 1, 2015 for this special opportunity to step away from the daily distractions of life and dig into God's word with other women who have hearts to love God more and make an impact in their circle of influence.
As an additional blessing, singer, songwriter, and author Gwen Smith will be leading worship during the retreat.
Click here to register or call 1-800-950-2092.
If you'd like to extend your stay a bit and enjoy some rest and refreshment before the seminar begins, request the Come Early option.