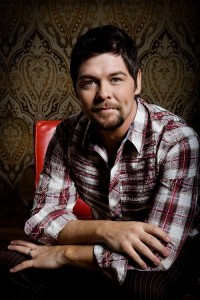 Jason Crabb, winner of the coveted Dove Award artist and male vocalist of the year in 2012, will be performing at The Cove on Saturday, March 9th. 
Jason hit the road, at the age of 14, as the lead vocalist for The Crabb Family, to do what he was born to do, sing. 
And sing he did. 
His voice has been heard all across the world.  He has performed at Carnegie Hall, the Grand Ole Opry, for Billy Graham's farewell crusade in New York, and has been a regular on the road with the Gaithers. 
Going solo in 2007, his soulful voice continues to be one of most acclaimed in all of Gospel music.  But gospel music is not all you will hear at The Cove on March 9th.  Jason thrills his audiences with country, R&B infused gospel, reinterpreted southern gospel classics and more.
Don't miss your chance to spend an Evening at The Cove with Jason Crabb on March 9th, where you will enjoy fellowship over a gourmet buffet dinner, followed by a wonderful evening of music.  
We will even be pre-selling the newest release "Love is Stronger!"   
To purchase tickets call 1-800-950-2092 or click here.  Overnight lodging is available. 
Watch here as Jason sings his Country Recorded Song of the Year, Somebody Like Me.      
 For a listing of other Evening at The Cove performers, click here.