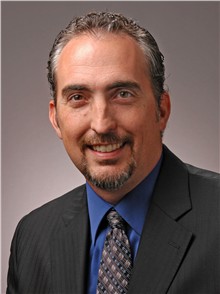 Mark Yarbrough, Vice President for Communications, Associate Academic Dean, and Assistant Professor of Bible Exposition at Dallas Theological Seminary, will be leading an Intensive Bible Training seminar (IBT) at the Cove on June 18-22.  As some of you may have questions on what this seminar may include, we thought we would share a very helpful response from Mark to a potential participant.  (Don't forget to see what Howard Hendricks has to say about Mark at the bottom of this post!)       
Letter from Tammy to Mark Yarbrough: 
Hi Mark.  I am considering attending your training intensive at The Cove (It may be full by now but I haven't checked.) and a question.  I have been a student and teacher of the Word for many years and am looking for something to refresh and encourage me and take me deeper.  I live in Kansas City Mo, so travel to The Cove is a financial investment as well as a spiritual one, and I wanted to make sure this was the right intensive for me.  It it for more of a "Beginner" Bible student, or deeper study for those more familiar with the Word?  Thank you for your time. — Tammy
Response from Mark Yarbrough to Tammy:
Greetings from Dallas. Thank you so very much for taking the time to write.  
I'm glad you are considering the intensive training at the Cove. I hope my comments below give clarity to your questions and assist you in the decision making process. I'll join you in prayer in that regard. I'll trust with you that the Lord will make clear what you should do.
In describing what you are looking for…you have used words that are near and dear to my heart: "refresh",  "encourage", and "deeper." That is precisely what we are after.
In many ways, the refreshment comes through the Word, the physical environment at the Cove, and the incredible staff that is present to assist your every need. I minister/speak at many places…and the ministry philosophy at the Cove is second to none. The staff is absolutely incredible, and the very design of the week is intent on pulling us out of our normal hustle and bustle…and focusing our attention to the living Word. The physical environment and beautiful surroundings even direct our attention to the Lord. It is amazing how the Lord can speak when we slow down to listen! I know that is true in my life. Fellowship is also a key ingredient to refreshment. The entire team is available to help–including a resident "pastor" for someone who desires to talk to and pray with someone else. Also, the intensive week-long sessions are generally, and purposefully, smaller in number (as opposed to larger seminars that may have several hundred). The "intensive seminars" are designed so that someone feels the individual attention so that they do indeed get "refreshed." That also happens as we interact with one another. Fellowship is a blessing! 
In regard to "encouragement" and "deeper"– our sessions are "intense," but not to the point of overwhelming. I firmly believe that the material covered, and the way it is presented, is applicable for all: for those who are earlier in their walk…but also for those who are grounded in the Word and who want to be challenged to step beyond their current position. Last year, we ran this same general session and we had in attendance those who were early in their understanding of the Word and those, such as yourself, who were competent Bible teachers. We cover some challenging areas: biblical studies and methodology (hermeneutics), evaluation of biblical genres (narrative, poetry, parables, preformed material, etc.), the process of correlation (developing principle statements and themes), and the validity of application. I really believe that there is something for everyone in the study, and that the student knows the depth to which the study needs to move them. I'm a classroom handout nut (!), and I enjoy passing along recommendations for books, studies, etc. We have lots of Q and A. I enjoy a lively, interactive classroom setting that keeps us moving…and moves us to be students of the Word. So, I think you will be challenged to go deeper! If that is what you are looking for, I believe this is it.
I hope that gives a little insight into the week. If you feel you desire more information, I'd be happy to share some more insight.
I also know my friends at the Cove would be thrilled to answer any questions you may have over the schedule for the week.
I hope to see you in June!
Blessings in Christ,
Mark Yarbrough
Endorsement from Howard Hendricks:
"We are living in a time when a working knowledge of the Bible is vital for our spiritual health.  Personally, I miss deeply my visit to The Cove and the opportunity to teach the Word of God, but fortunately, God has provided one of my young associates, a capable Dallas Seminary professor, Mark Yarbrough, a man of considerable giftedness biblically and technologically.  I recommend him to you for your enjoyment and serious biblical study."
Howard G. Hendricks
Distinguished Professor Emeritus of Christian Education and Leadership Dallas Theological Seminary
Click here to register for Mark's Intensive Bible Training on June 18-22 at The Cove in Asheville, NC.  You may also call 1-800-950-2092.