By Reggie McNeal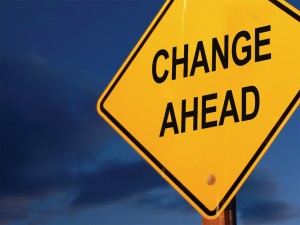 Things were on fire—well, not literally, but in terms of church conflict, things were heating up.  FAST!  I had been called in to present a leadership workshop about the future, but when I got to the church, it was too obvious that talking about the future would be a waste of energy, because the collision of the past and present was creating too much smoke to see clearly into a new chapter.
I was too late to the scene really, because the smoldering embers of discontent had erupted in the preceding weeks and there was just too much trash around by then waiting to combust. The result? A fired pastor, a congregation in turmoil, and a steady advance to the PAST.  Setting up for the same scenario again in the future.
So, what was the problem here?  A moral failure?  Absolutely not.  Poor vision for the future?  Actually, what was being proposed was spot on.  Was there a lack of talent on the team?  Nope. The players were seasoned veterans.
The cause of the conflagration was one of the most common accelerants determined to be the problem in these cases: blown change leadership. 
In this particular instance, no one had warned of the impending disaster. Leaders mis-read the situation. Some actions were too fast; others, too slow.  The bottom line: unavoidable conflict and there is always tension when dis-stasis occurs during change escalated into avoidable staff and leadership disruptions.
So, how could the unnecessary fall-out have been avoided? By addressing two areas that church leaders are often inadequately prepared to deal with: better change management and transition leadership. While spiritual forces are always at play in these situations, more often the dynamics revolve around psychological and emotional forces.  People act like people everywhere and respond to change and transition at church like they do in every other arena. Learning how to deal with these powerful forces is Change Leadership 101.
On May 23-24 I will be leading a Church Staff Retreat at the Cove. The focus of these two days will be equipping you and your leadership team with information and insight for giving leadership during times of great change and transition.  The workshop will help you know some of the major shifts that are creating the need for change as well as arm you with strategies for dealing with each stage of transition. 
Good leaders and good ideas are too precious not to be protected against going down in flames during the change process.  These two days at the Cove should provide you with great insurance.
Please share this information with the pastors in your area. 
Reggie McNeal's Church Staff Retreat titled Charting New Territory: How to Lead Others in Times of Change takes place on May 23-24 at The Cove in Asheville, NC.  To register click here or call 1-800-950-2092.