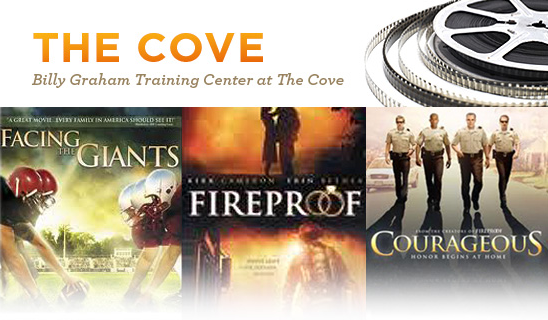 You and your ministry team are personally invited to one of our most exciting opportunities at The Cove this year.
August 9-10, Michael Catt, senior pastor at Sherwood Baptist Church in Albany, Georgia, will be leading a Church Staff Retreat titled You Can't Have a Vision If Your Head
Is in a Box.  As you may know, Michael is the co-founder of Sherwood Pictures and has produced influential Christian movies such as Courageous, Fireproof, and Facing the Giants.
This two-day retreat includes plenary sessions and Q&A with Michael as well as time to meet together with your team for planning, interaction, and reflection.  Join him as he shares insights on how to discover and unleash God-given, Spirit-inspired creativity that can transform your ministry and impact your community for Christ.
On behalf of the entire team at The Cove, we hope you will give us the opportunity to serve you here.  May God richly bless you.
Sincerely,
Franklin Graham
President
Billy Graham Evangelistic Association
To register or for more information on this Church Staff Retreat, click here or call 1-800-950-2092.