Join us in wishing George Beverly Shea a happy 104th birthday! 
For the past 60+ years, Bev Shea and Cliff Barrows have been the core of the musical team for Rev. Billy Graham's Crusade ministry.
"I've been listening to Bev Shea sing for more than 50 years, and I would still rather hear him sing than anyone else I know." — Billy Graham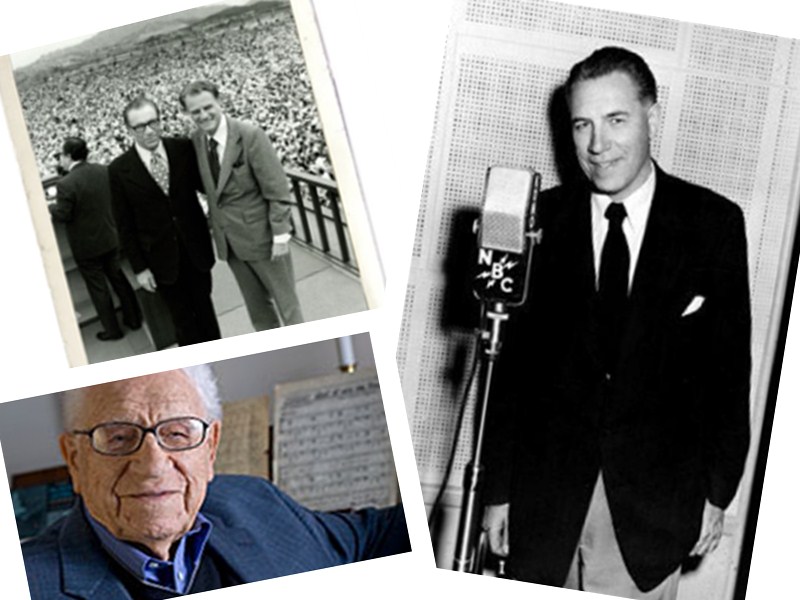 Grammy award winning Bev Shea, has made a handful of appearances alongside his good friend, Cliff Barrows, during  SeniorCelebrations here at The Cove over the last several years.
When the two old friends get together, tales will be told and songs will be sung.  It is a delight to witness their walk down memory lane!
Watch this never before seen footage of Bev Shea and Cliff Barrows as they reminisce and sing during a 2011 SeniorCelebration at The Cove.
Join Cliff Barrows and Friends at The Cove in an upcoming SeniorCelebration. Click here or call 1-800-950-2092 for more information and to register.