Looking for something fun to do over the weekend? 
How about making your own word collage.
To create ours, we pasted in all the words describing events and programs at The Cove in the month of March and voilà, here's what came out.
Would be fun to create one with Scripture verses too!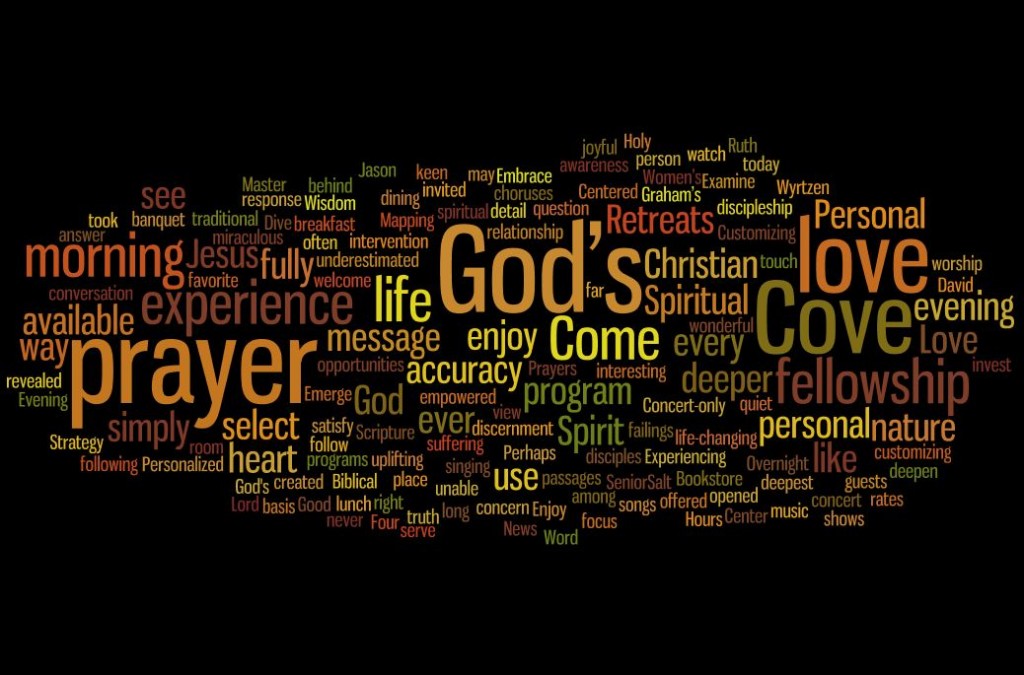 Try making your own.  Visit www.Wordle.net.
Paste a link to your creation in our comment section below so we can see yours too!
Enjoy your weekend!  God bless you.