By Cliff Barrows
To say that we are excited about the first 2011 SeniorCelebration we are planning for April 11-13 at The Cove is putting it mildly! Bev Shea, Tom Bledsoe and I are looking forward to being with many of our friends and prayer partners who have been so faithful in their loving, prayerful support for Mr. Graham and the team throughout the years.
And, The Cove is the perfect place to meet. It is one of the most beautiful Christian retreats anywhere in the world.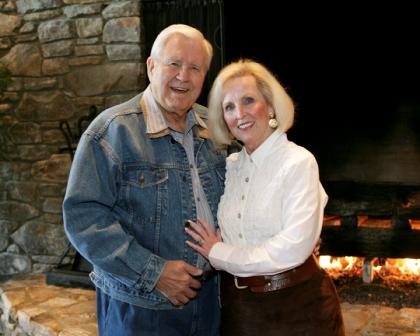 In addition to lots of great fellowship and good food, we will be singing some favorite hymns, and a few new songs, too!  We may even find out the source of Bev Shea's longevity – 102 years old! And, he just accepted a Lifetime Achievement GRAMMY®! You'll meet his wife Karlene, and my wife, Ann. It's going to be a happy time.
We will also search God's Word together to find out how to get the best out of the rest of our lives. We are planning so many good things and your presence will make it complete. I urge you to make your reservations right away.
Accommodations are limited and are on a first come, first served basis. Reservations can be made by calling The Cove at 1-800-950-2092.
As our dear colleague and friend, Billy Graham, would always say at the end of the "Hour of Decision" radio broadcast, "May God love and bless you real good."
See you at The Cove!
For more information on senior events at The Cove, click here.