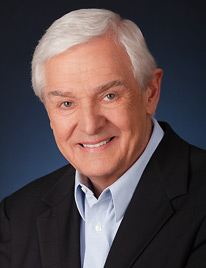 Join us online on Thursay March 7th at 7:40pm ET for the first session of David Jeremiah's seminar at The Cove, Portraits of God's Love…for FREE!
Love is the Christian language.  Regardless of our human failings, God loves us.  Why do we find it hard to fully realize the power of God's love in our personal lives?  Perhaps it's because we have underestimated, or never fully considered, the true nature of God's love as revealed in the Bible.  Join us as we dig into the Scriptures and see that God's love is far more extravagant, enduring, and life-changing than you could ever have imagined.    
Please share this great opportunity with friends and family. 
If you would like to attend the entire three-day seminar, there are still a few seats left.  Click here or call 1-800-950-2092 for details and to register.