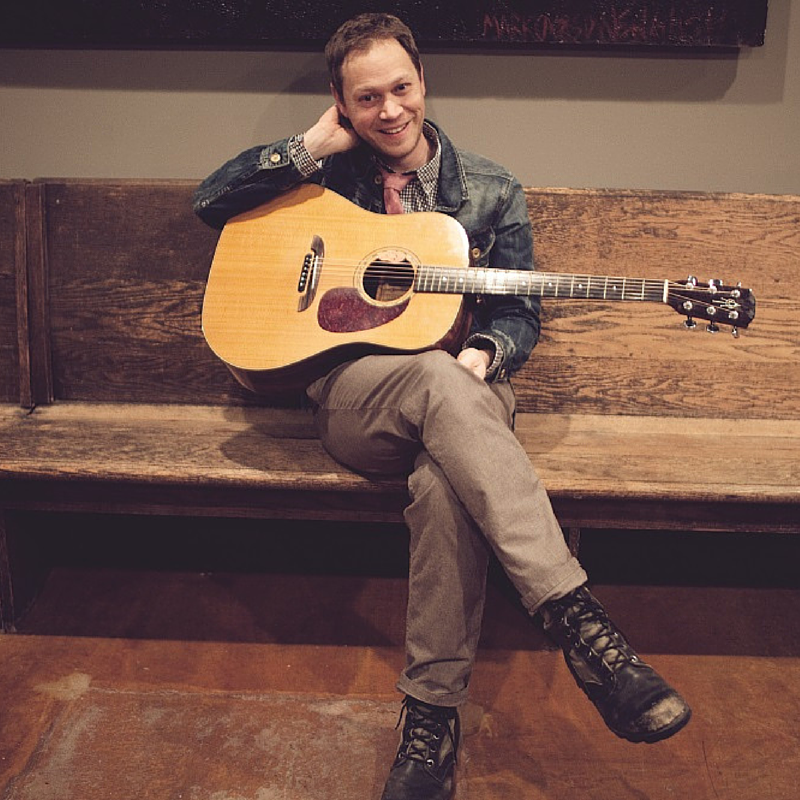 By Donna Riesen
Father's Day is fast approaching, and today we are thanking the Lord for the blessing of fathers. In addition to the treasured gift of life, a good father will give his child a myriad of other valuable gifts over the course of a lifetime: love, wisdom, guidance, discipline, and an appreciation for the varied applications of duct tape. When we pause to think about it, some of us would love to give back a few of the things we've inherited from our fathers: a lead foot, a stubborn streak, male-pattern baldness or the tendency to snore!
Whether we were raised in a godly Christian home or brought up by unbelieving parents, each of us possess the same inherent human nature and propensity towards sin that our father inherited from his father and his father's father before him. What an amazing gift of love our heavenly father gave us when He sent His own Son to redeem us from sin and bring us into His family, giving us "an inheritance that is imperishable, undefiled, and unfading (1 Peter 1:4)." If you have been blessed with the gift of a Christian father who points you to Jesus and lives life as a godly example for you to follow, then you have much to celebrate, on Father's Day and every day.
Gifted musician and lyricist Andrew Peterson beautifully celebrates the joys of family and gives voice to many of the deep emotions that accompany marriage, parenthood and family life at its core. The son of a pastor, Peterson spent his early childhood years in the rural farmland of Illinois before his family relocated to Florida when Andrew was seven.
In the song "All the Way Home," he testifies to the blessing of being raised in a Christian home: "Well, they may not have walked on water, but I know that their house stood firm. All the way home they followed the tracks that the saints have trod. By the grace of God they walked in the rain of His mercy, let it soak them down to the bone. And they splashed in its puddles and danced in its streams as they'd go. And oh, they walked in the rain of His mercy…when they sat in their home, when they walked along the road, when they slept and when they rose."*
In the song, "Tools," Peterson recalls the memory of being invited to enter his grandfather's shed to take his choice from among the selection of old tools. "You sent me to the shed with all the tools. I remember how you said that I could take what I could use. I got a hammer and a ratchet set. A hundred tools I ain't used yet. They're rusty, but they work as good as new. Tools." The lyrics then turn to reflect the singer's gratitude for the heritage of wisdom and faith passed down from his grandfather:  "When my daddy was a baby, oh you gave him to the Lord. And the faith you handed down has somehow stuck around. And love has called you home again to roam again no more. You sent me to the shed with all the tools. I remember how you said that I could take what I could use. Faith and Love and Hope are what I carried home. They're rusty but they work as good as new. Tools."*
Peterson's latest recording, After All These Years: A Collection (Centricity Music), is a twenty-song retrospective that features four new songs and re-recordings of several old favorites. The title track, "After All These Years," is a new song, and as Andrew explains, it is a song of gratitude. "I felt compelled to open this collection with an Ebenezer stone. I like the idea of having to sing a song that reminds me of God's provision at every concert for the next year or two."
God has provided a gift for the body of Christ through the insightful lyrics and musical artistry of Andrew Peterson. From songs that capture the deep woundedness and struggle of life in a fallen world to songs of hope and anticipation of the new world to come, his music gives voice to the heart cry of God's family.
Perhaps the most heartwarming depiction of the joys of earthly family and fatherhood comes in Peterson's song, "Family Man." Enjoy this early father's day gift…

Join us June 20, 2015 for An Evening at The Cove with Andrew Peterson.  This special night will include dinner and a concert, followed by a meet-and-greet opportunity with Andrew.  Father's Day is June 21, so consider blessing your dad with the gift of Evening at The Cove tickets.  Dad, bring your son–children as young as nine may attend!
Overnight lodging is available at applicable rates and includes breakfast the following morning.
Click here for more information.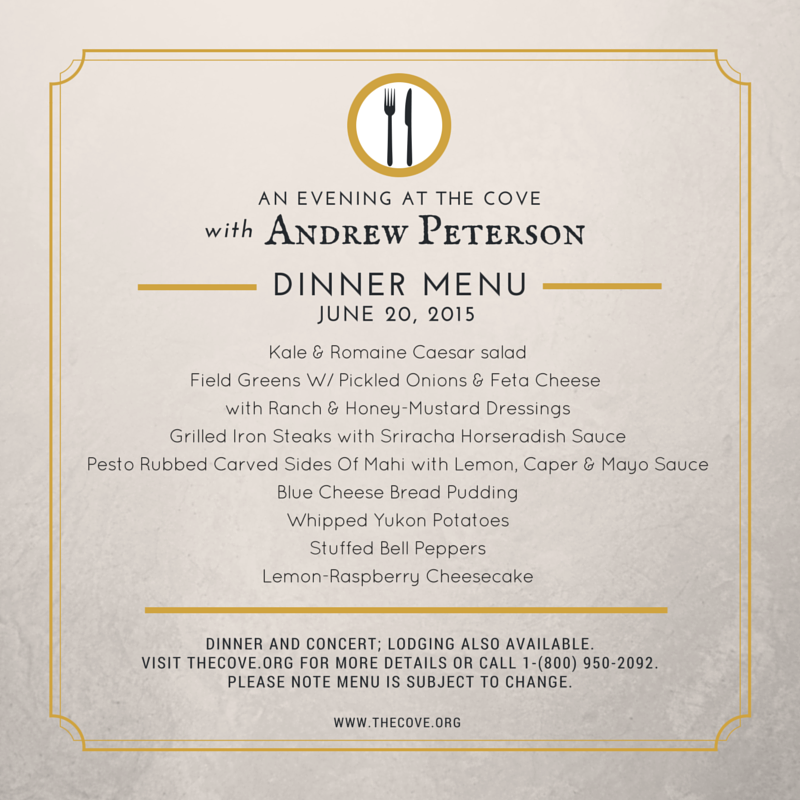 "All The Way Home" from the album Carried Along (2000).
"Tools" from the album Love and Thunder (2003).