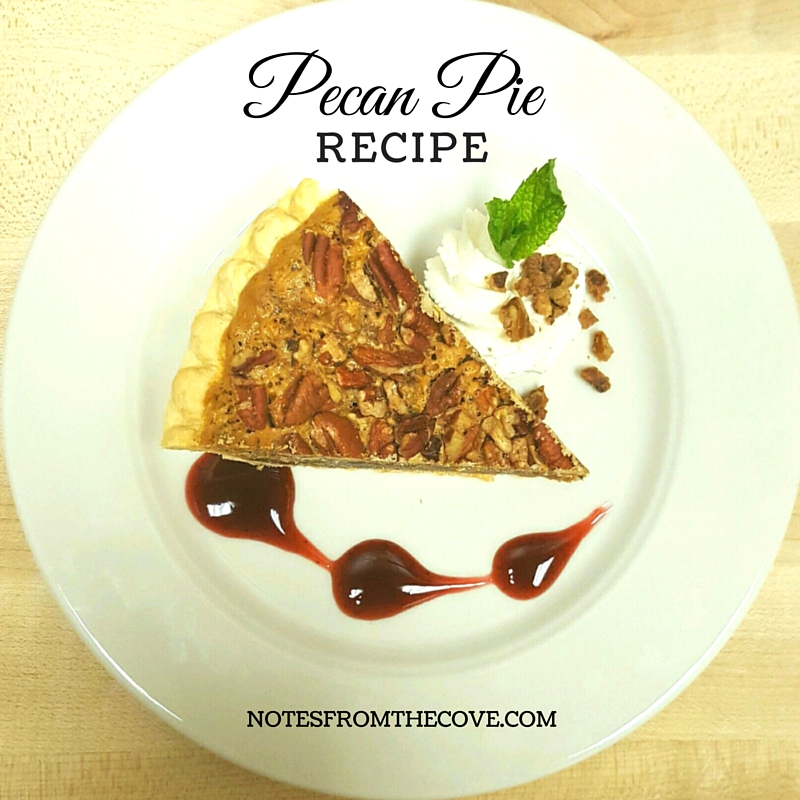 There is no pie more southern than pecan pie, and this one from our kitchen at The Cove is delightful!  Whip it up for your next family or social gathering and it's sure to be a big hit.     
Pecan Pie Recipe
Makes one 9-inch pie
INGREDIENTS
⅛ cup unsalted butter
⅓ cup all-purpose flour
¾ cup light brown sugar
2 eggs
¾ cup light corn syrup
⅔ tsp vanilla extract
¼ tsp kosher salt
1 cup pecans, chopped
Reserve some pecan halves (or additional chopped pecans) for topping
1 (9 inch) partially cooked pie crust, frozen
DIRECTIONS
Preheat oven to 300 degrees.
Blend butter and flour together until mixture becomes creamy. Blend sugar into butter/flour mixture. Once combined, beat in eggs, one at a time. Add corn syrup, vanilla and salt to filling. Then stir in one cup chopped pecans. Place pie crust into a 9" round baking dish and pour mixture into pie crust. Add extra pecans for topping. Bake in oven at 300 degrees until set, about 1-1.5 hours. Allow pie to cool to room temperature.
Find more recipes from The Cove kitchen.
Enjoy delicious recipes like this on your next stay at The Cove. See a full list of upcoming events, or contact our Guest Group department to hold your group retreat at The Cove.