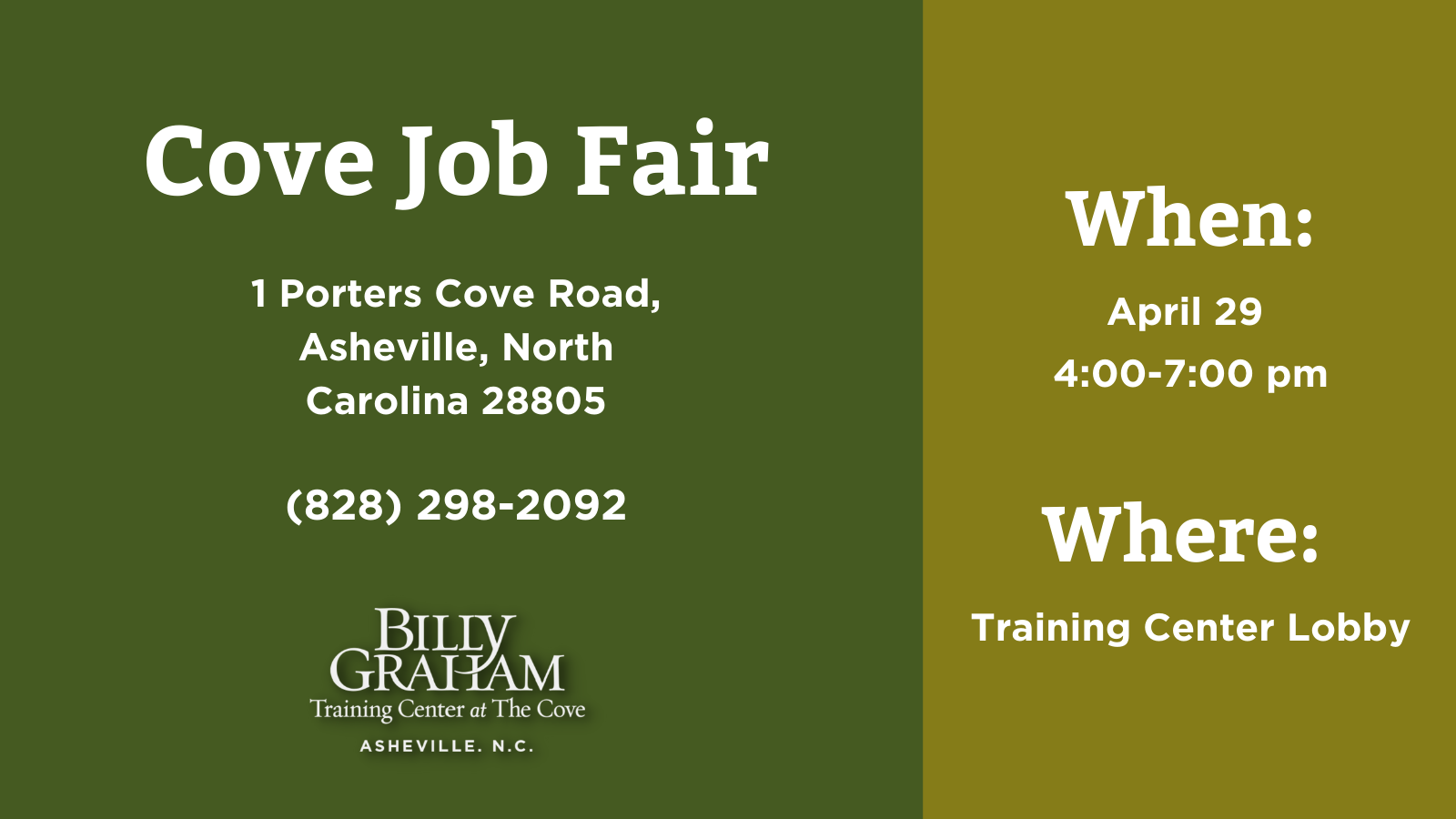 Join us at The Cove April 29, 4:00-7:00 pm, for our 2021 Job Fair!
Looking for a job that is not only an employment opportunity, but a chance to serve a greater purpose? Come join The Cove family!
"The Billy Graham Training Center at The Cove is looking for people who love Jesus Christ and want to faithfully serve Him in ministry. If that describes you, I hope you'll prayerfully consider applying for a position at The Cove. From housekeepers and greeters to chefs and landscapers, here you'll have the opportunity to serve alongside fellow believers in 'building up the body of Christ' (Ephesians 4:12, ESV)–and to strengthen your own faith."

–Will Graham
Click here to learn a little more about The Cove and what we stand for.
Click here to view our Statement of Faith. 
Our highlighted job openings for the job fair include:
Housekeepers
Laundry Attendants
Third Shift Night Clerk
Bookstore Clerks
Kitchen Assistants
Groundskeepers
Guest Services
Dining Room Servers