Is a 2-Day Church Staff Retreat at The Cove for you?
If you answer yes to any of the questions below, then pack your bags and get away to a place where you can focus on the needs of your church and its shepherd.
• Would you like to get away for two days and focus on your ministry vision without the interruptions that occur in daily life?
• Would you like to "understand" the needs of your flock better?
• Would you like to learn how to communicate more effectively?
• Is your church in conflict?
• Is your "tank" running low when everyone is looking to you to spiritually fill their "tanks"?
• Would you like to transform your ministry?
Our two-day retreats are designed for church ministry staff and para-church ministry teams.  The retreats will feature solid inspirational biblical teaching by experienced ministry leaders (see your fantastic choices below) with time and space created for individual ministry teams to meet on their own for strategic planning, prayer, group interaction and reflection.
For a snapshot of a typical retreat schedule click here. 
Now that you have decided that this is just what the doctor ordered, read on for details on what will be covered, our speakers, date options and cost.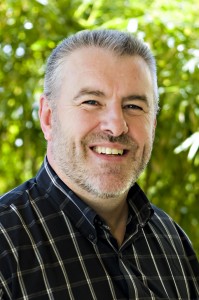 "Do You Speak Klingon?" Creating Bridges Between the Gospel and Culture
Church Staff Retreat with Stuart McAllister – August 8-9
When it comes to proclaiming the unchanging Gospel of Jesus Christ to an American culture—which is always changing, there are many challenges to effective communication.
What are the best avenues to build bridges—to translate—between the Good News and the lost in today's world?
Come explore ways to better understand your audience.
Learn how to help your ministry team think strategically about the work of translation today as you consider how to do evangelism better in your local setting.
ABOUT OUR SPEAKER:
Stuart McAllister is North American regional director and vice-president of training for Ravi Zacharias International Ministries. A native of Scotland, he is a renowned speaker, writer, and an associate fellow at Wycliffe Hall, Oxford University (Oxford Centre for Christian Apologetics). He formerly served as general secretary of the European Evangelical Alliance and has been involved with the European Lausanne Committee.
To register for your retreat with Stuart McCallister, click here or call 1-800-950-2092. 
Breakthrough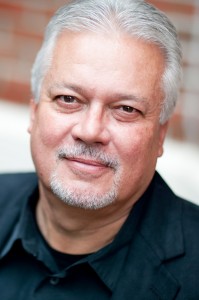 !
Church Staff Retreat with Michael Catt – August 15-16
In every church, there comes a point where we hit a ceiling or a wall.
It could be in relationship, within a ministry, with other leaders, or even within our own staff.
Come explore the dynamic lives of Abraham and Nehemiah in God's Word.
Gain practical, biblical principles to help you experience breakthroughs in times of conflict, in leadership, in vision, and in your own personal walks.
Discover together ways to build momentum and see your ministry transformed!
ABOUT OUR SPEAKER:
Michael Catt is senior pastor at 3,000 member Sherwood Baptist Church in Albany, Ga., and is featured on the nationally-syndicated television broadcast "Path to Truth." He is also the co-founder of Sherwood Pictures (Facing the Giants, Fireproof, Courageous), founder of the ReFRESH™ conferences, editor of the leadership resource site 2ProphetU.com, and former president of the 2008 Southern Baptist Convention Pastors' Conference.
To register for your retreat with Michael Catt, click here or call 1-800-950-2092. 
COST:
$129 per person, with a special reduced group rate of just $99 per person for groups of 3 or more!
Come Early and/or Stay Over opportunities will also be provided for those desiring an extended retreat time.
May God bless your ministry abundantly!