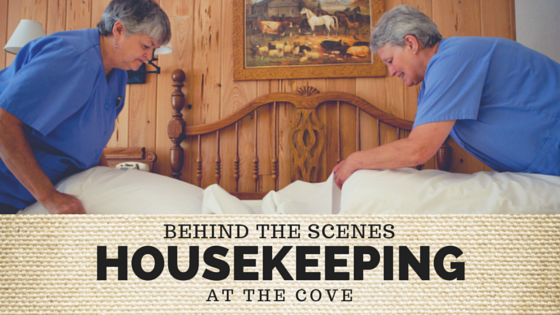 If you've had the opportunity to stay in one of the two inns on our property, you know how clean and comfortable the rooms are.  You may even know that your bed–in fact your entire room–was prayed over before your arrival.
Today, we'd like you to meet one of the special people who are responsible for The Cove's clean and prayed-over rooms.
Meet Linda.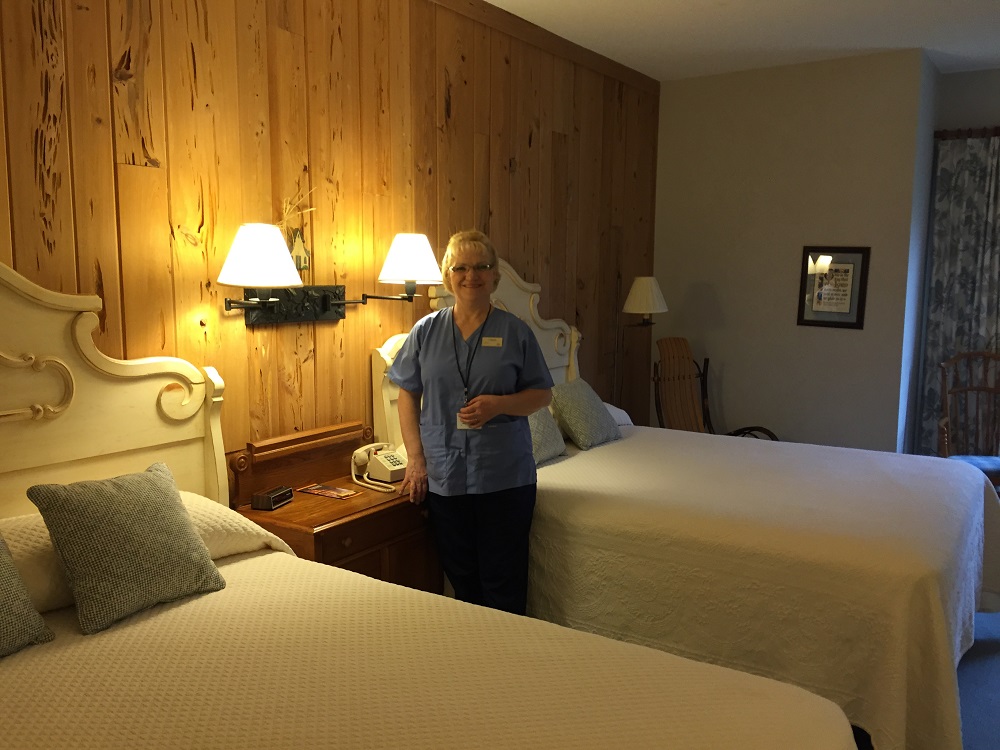 Linda has been a part of the housekeeping staff at The Cove since October 2004.  After working with her husband in the home improvement field for years, Linda's daughter, who was on The Cove's housekeeping staff at the time, asked her mom to come and work with her.  Having suffered from back problems all her life, Linda told her daughter, "My back wouldn't take it."   She did, however, agree to volunteer some.  After volunteering for several months, Linda was asked to join the team as an employee and she agreed.
You're probably wondering why Linda decided to accept employment despite her history of back pain.  When asked, she replied with a warm smile, "It's like a healing has taken place.  It's very physically demanding, but it's not like work.  I know this is where God wants me."   Linda continues by sharing a Scripture that she has proven to be true: "As thy days, so shall thy strength be" (Deuteronomy 33:25).
Serving at The Cove is a bit of a family affair.  Not only did Linda's daughter work here, but her sister, Ruth, does too.  "My sister and I make beds together," Linda says.
While Linda enjoys the time of fellowship with her sister, she says the entire housekeeping team is like a family.
"When a new housekeeper comes, we adopt her in like a little sister, and if it's an older one, it's another mama.  There is just a bond here that we can't explain."
Every Day Steeped in Prayer.
During the week, before Linda comes to work, she begins her days attending prayer time from 6 – 7 a.m. at her church.  But, the prayer doesn't stop there.
It's a well-known fact that The Cove housekeepers pray over the rooms as they clean.  Linda said, "It's like the Scripture, 'pray without ceasing'; that's what we do, we pray as we go."  She adds, "I also make it a point to pray for the guests when I go home, when I'm not distracted with anything else.  I pray that as they come, God would take care of everything back home for them so they can get away without anything distracting them."
So whether it's cleaning, stocking or checking rooms, Linda's heart is full with anticipation of the good things the Lord has for her and each of our guests here at The Cove every day.
"Every day I come through the gate, it's a new day and a total new world. Mr. and Mrs. Graham's vision became provision for so many people."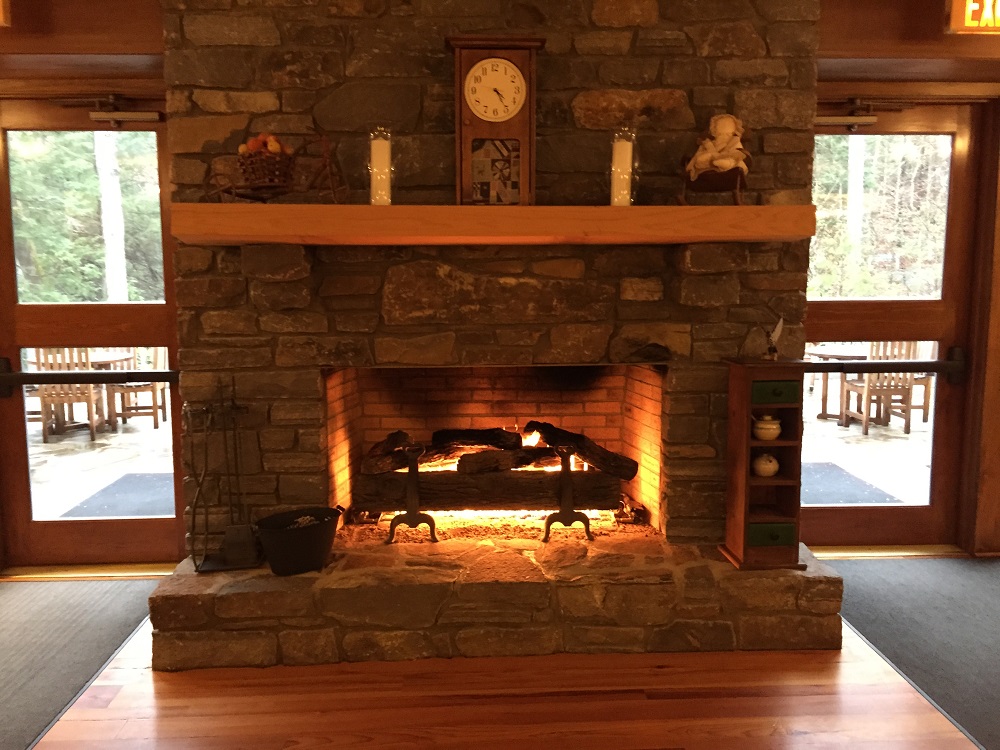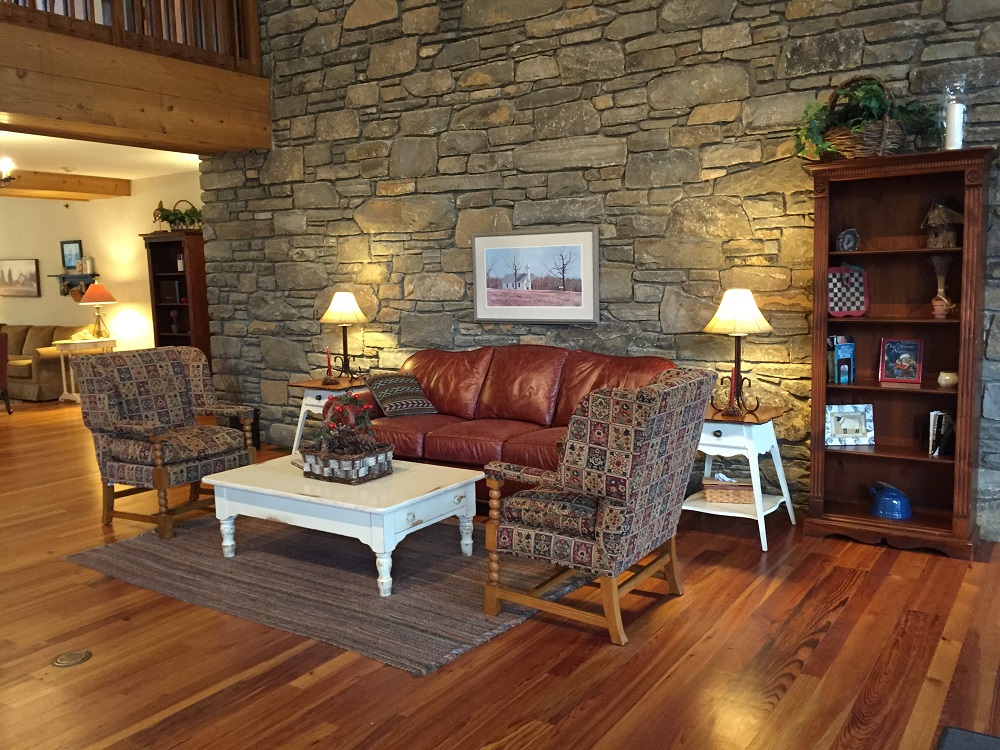 Interested in working at The Cove? See a list of job descriptions by clicking here.
Click here to visit our website and see what's happening at The Cove.