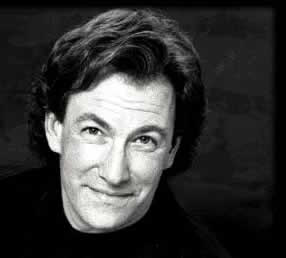 On October 20th, modern day psalmist, Marty Goetz, takes the stage at The Cove.  Long before he was known for his beautiful music, a 13-year-old Marty stood at the bimah of Cleveland's Temple on the Heights for his bar mitzvah and solemnly sang the ancient worlds of the Torah.  Some 20 years later, Marty would be found singing to God at Billy Graham's Rally in Central Park. 
Marty's songs are scriptures beautifully set to music, leaving listeners spiritually moved, inspired and educated. With melodic and fresh acoustical/classic arrangements, Marty Goetz has the ability to lead you into a place of true intimacy with God.

Read on as Marty describes his experience at The Cove. 
By Marty Goetz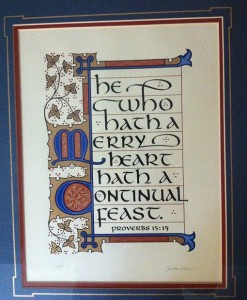 On the wall in a room where I often stay, when playing and singing at the Billy Graham Training Center at The Cove, hangs a plaque which reads: "All the days of the afflicted are evil, but he who is of a merry heart has a continual feast." (Proverbs 15:15)
Life at The Cove is like that; a veritable feast for the soul! (For the body, as well; the food is fantastic!) From the moment you enter the grounds, the beauty of the place envelops you, inviting you to a time of rest, refreshment and spiritual restoration.  Everyone who works there is a servant of the Lord, treating you as if you were the most important person on earth.  Your every need is attended to with care and a prayer and a smile, and all you have to do is enjoy your stay. 
As if that were not enough, you have the pleasure of sitting at the feet of the finest Bible expositors this world has to offer.  The teaching sessions are inspiring and impacting, leading to personal reflection and interaction with others who are there to grow in their relationship with Jesus. 
My wife, Jennifer, and I have been blessed to participate in the work of the Billy Graham Training Center these past many years.  What a privilege for us to have had the opportunity to meet Dr. Billy and Ruth Graham and their family.  We are continually amazed that God would allow us to partner with Cliff Barrows and George Beverly Shea in some of the special events offered by this ministry that is truly, a 'heaven on earth'. 
Often, when leading worship, I play the piano with my shoes removed.  Some have asked if, by doing that, I am implying that I am on 'holy ground'.  Well, to be honest, I simply prefer playing that way, but… when I'm at The Cove….it happens to be true!
———-
Don't miss your chance to join Marty for an Evening at The Cove on Saturday, October 20th.  Overnight lodging is available at applicable rates and includes breakfast the following morning.  To register click here or call 1-800-950-2092.