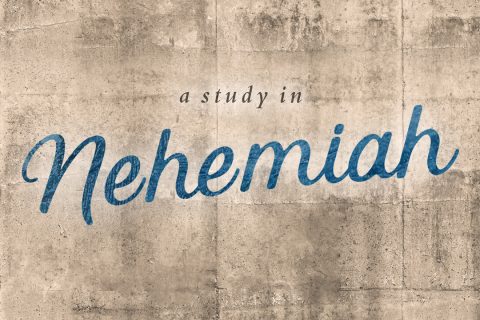 From the Tribe of Benjamin
By: Patty Nicholas-Boyte
Nehemiah 11:7-9 (NASB)
 "Now these are the sons of Benjamin: Sallu the son of Meshullam, the son of Joed, the son of Pedaiah, the son of Kolaiah, the son of Maaseiah, the son of Ithiel, the son of Jeshaiah;  and after him Gabbai and Sallai, 928.  Joel the son of Zichri was their overseer, and Judah the son of Hassenuah was second in command of the city."
This week we continue in our study of Nehemiah chapter 11, which chronicles the repopulation of Jerusalem. As we saw last week, there were several reasons for the empty city, and the need to designate families from each tribe to relocate.
When I see a long list of names in scripture, I often will skim through and move on to more interesting reading. However, this time, God slowed me down and reminded me that ALL scripture is important.
2 Timothy 3:16-17
"All Scripture is inspired by God and beneficial for teaching, for rebuke, for correction, for training in righteousness;  so that the man or woman of God may be fully capable, equipped for every good work."
Verses 7-8 we learn about the sons of Benjamin, and documented by name is Sallu, then Gabbai, and Sallai, along with other 928 men. Sallu was important because his name is listed first. In Hebrew, his name means "weighted" or "weight". It can also mean, "to heap up." His lineage is also mentioned which give weight to his importance. When God made me slow down and look at the men in this passage, I asked Him what He wanted me to see. Sallu's name in Hebrew means weight. I was reminded about the 2 Timothy, and of the importance or weight of scripture and I understood. God wanted me to see scripture as weighty as this man and his rich family lineage.
Next in the list of names there is a tax gatherer and a priest, an overseer, as well as 928 un-named men (and their families). Everyone is welcome in God's kingdom. When we witness to people, we may not know their name, but God knows their name. He knows their reputation, as well as what they do for a living. While this may matter to some people, the only thing that matters to King Jesus, is that we come; come as we are, no matter who we are, or what we do.
He welcomes all to His Holy City.
Isaiah 1:18-19
 "Come now, and let us debate your case, "Says the Lord, "Though your sins are as scarlet,
They shall become as white as snow; Though they are red like crimson,
They shall be like wool.  If you are willing and obedient,
You will eat the best of the land;"
 What can we learn from Nehemiah?
·         God wants me to make His word important in my life.
·         All kinds of people were needed to repopulate the Holy City. All will be welcome into God's eternal kingdom. Be open to all who will be called, and all who God will call you to help.
·         Even though we may never know the names of some people, God knows everyone's name. No one is beyond His knowing or His reach.
·         The overseer and second in command are listed by name. God had them there for a reason. They were leaders of their day, just as we have leaders of our day. Pray for our leaders.
As believers today, we are the rag-tag remnant that God is calling to occupy His holy city. His eternal kingdom. We may be unnamed, we may be leaders, we may be first on the list, or we may be grouped together as the 928 (others), but we all matter to God, we are His children and His desire is that we all come.
What questions can we ask ourselves that can affect change?
What am I making more important than God's word?
What is first in my life?
How can I pray for the people who I don't know their name?
How does God want me to pray for the leaders in my family, in my city and in my nation?
______________________________________________________________________________________________________________
Click here for a schedule of seminar, concerts, and retreats at The Cove in beautiful Asheville, NC.
Are you a Christian church or non-profit ministry looking for a place to hold your conference, retreat or ministry event?  Click here for more information on holding your event at The Cove.
Visit the Chatlos Memorial Chapel, Visitors Center, and Ruth's Prayer Garden. Click here for directions and operating hours. Tours are free.
Follow us on social media.