By Trevor Freeze
It's the beginning of December and the wracking of brains begins.
What do we get mom and dad for Christmas?
Another tie? Sweater? Movie passes? Weed eater?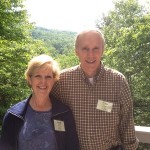 For the Stevens family, the decision of what to get the folks for Christmas has become a whole lot easier.
"They know we love to travel," Lynn Stevens said of her three grown children. "And they know we love this place."
"This place" is The Cove — The Billy Graham Training Center — in Asheville,  N.C., and this past weekend, Tom and Lynn Stevens were using a gift certificate  from their three children to stay over after attending the Night of Worship
event.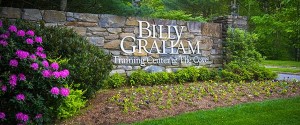 "Stuff you forget," Tom said. "A night at The Cove, you don't forget. It's an experience."
It's the second straight Christmas that Mandy, 33, Andrew, 29, and Emily, 27, decided to bless their parents with a trip to The Cove, although it was a  little easier the second time around.
"It was kind of a not-so-subtle hint," Tom said.
That hint came shortly after the Stevens used the first Cove Gift Certificate to attend A Night of Worship with Andrew Peterson in 2011 and fell in love with  the place.

"The closeness you feel here," said Lynn, who came from Eden, N.C., north of  Greensboro. "You can just sense the presence of God."
But it wasn't until the Stevens were in the car on their way to The Cove in  December that they felt God's timing. The gift certificate was set to expire the very next day.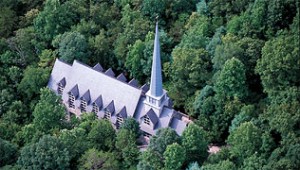 "We looked at the gift certificate and I said 'What day is today?' " Tom said.
"That's just how God works. He's got a sense of humor."
And as far as next year's Christmas gift?
Any other ideas come to mind?
"We're going to keep talking about this," Tom said.
To learn more about The Cove, click here.
To purchase a Cove gift certificate for your loved one, click here.