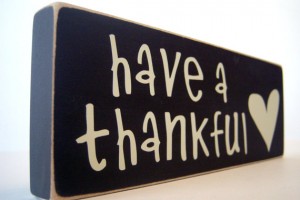 As we approach the week of Thanksgiving, many of us eagerly anticipate spending time with family, walking in the Autumn leaves, delicious food, a day or two off work, and yes, even FOOTBALL!  As Christians, we have something especially wonderful to be thankful for…God! 

Read on as Billy Graham shares his thoughts on thankfulness.
"A spirit of thankfulness is one of the most distinctive marks of a Christian whose heart is attuned to the Lord.  Thank God in the midst of trials and every persecution."  
"When thanksgiving is filled with true meaning and is not just the formality of a polite "thank you," it is the recognition of dependence."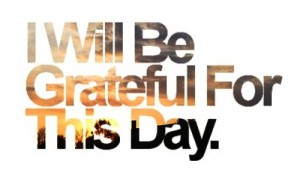 "Grumbling and gratitude are, for the child of God, in conflict.  Be grateful and you won't grumble.  Grumble and you won't be grateful."
"Why should we give God thanks? Because everything we have comes from God."
What are you thankful for today?